Sales Have Ended
Ticket sales have ended
Registration has closed for the event. We would like to thank you for all the support and if you have any questions, please contact us at recharge@yogaseeds.com.sg or WhatsApp 8322 1251. Like us on Facebook at www.facebook.com/yogaseeds to be updated on all other yoga events and retreats. Namaste, Yoga Seeds Team www.yogaseeds.com.sg/events ----------------------------------------------------------------------------- "Yoga is a light, which once lit, will never dim. The better your practice, the brighter the flame." - B.K.S Iyengar
Sales Have Ended
Ticket sales have ended
Registration has closed for the event. We would like to thank you for all the support and if you have any questions, please contact us at recharge@yogaseeds.com.sg or WhatsApp 8322 1251. Like us on Facebook at www.facebook.com/yogaseeds to be updated on all other yoga events and retreats. Namaste, Yoga Seeds Team www.yogaseeds.com.sg/events ----------------------------------------------------------------------------- "Yoga is a light, which once lit, will never dim. The better your practice, the brighter the flame." - B.K.S Iyengar
Yoga can help us get that good night's sleep leaving us refreshed and ready to begin the day with great mental clarity and focus!
About this event
"The best bridge between despair and hope is a good night's sleep."
-----------------------
Do you sleep well?
When was the last time you woke up from a deep restful night's rest feeling super-charged, ready to take on the world?
Other than adequate sleep time, quality sleep is necessary for our brain, body and skin to engage in vital growth and repair.
During restful sleep, our organs detoxicate, our kidneys clean your blood, our body replaces cells, heals wounds, prevents excess weight gain, heart disease, and increases immunity. The benefits are copious!
Quality eep sleep can drastically improve one's bodily and mental health.
Unfortunately, chronic build-up of stress and anxiety from our daily hustle make it very difficult for us to unwind, calm down and relax to get restful sleep, even when we have the time.
Yoga Seeds have designed the Sleep Well Program to apply some ancient yogic wisdom in our modern lifestyle to improve our sleep.
With regular yoga practice and useful techniques and tips, we can finally get that good night's sleep that will leave us feeling refreshed, alert, and ready to begin the day with great mental clarity and focus!
-----------------------
Yoga Seeds Sleep Well Program
(FULLY-ONLINE, September)
INCLUDES:
1. Introductory Online LIVE Workshop: 'How can Yoga Help us Sleep Well?' — 1.5hr
Date: 3 2021, Sunday, 8pm
2. Class Passes for Twice Weekly Yin Yoga Online LIVE sessions for 1 month (8 sessions) — 8 x 1hr
Dates: Every Monday & Thursday in October (Starts 4 2021)
4, 7, 11, 14, 18, 21, 25, 28 Oct 2021, 8.30pm to 9.30pm
**Class recordings will be sent to all participants after each class to access for self-practice anytime within 3 days.
3. Yoga Nidra (Anytime Access, pre-recorded classes) — 4 x 30min
 Only 12 slots are available!
Sign up now at https://bit.ly/sleepwellprogram
Standard Rate: $195 per person (1-Month Program)
#YogaSeeds #YogaSeedsOnline #SleepWellTonight #SleepBetterThroughYoga #AGoodNightSleepFinally #YogaHelpsYouSleep
For enquiries, email recharge@yogaseeds.com.sg or WhatsApp/SMS (65) 8322 1251.
----------------------------------------------------------------
IMPORTANT NOTES:
The programme and event arrangements are subjected to change. Click here to view full terms & conditions.
# LIKE US & stay updated to all event updates via Facebook at https://www.facebook.com/YogaSeeds/
To receive more event updates from Yoga Seeds, sign up on our mailing list at http://eepurl.com/bws-1P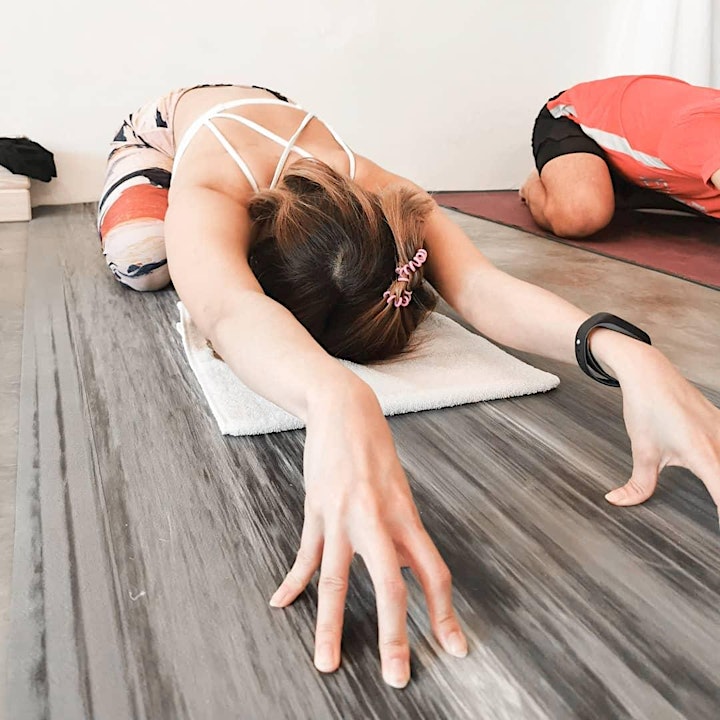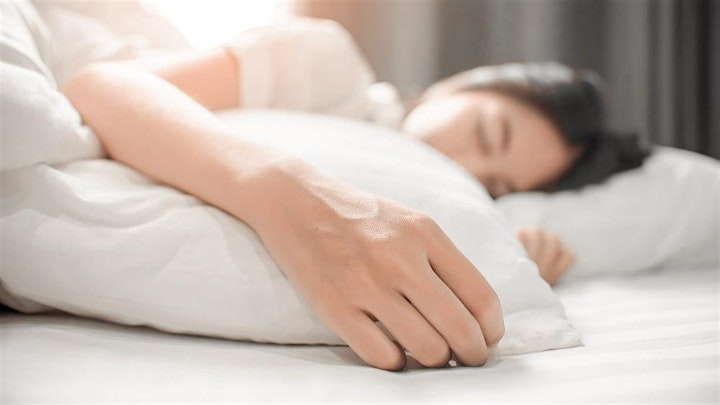 Date and time
Location
Refund policy
Organiser of Sleep Well Program with Yoga Seeds
Yoga Seeds specialises in yoga classes, events and retreats that embrace core yogic concepts and techniques, even beyond asanas. We believe that nothing beats being in touch with nature to restore your mind and body so you can find us often outdoor nestled in the arms of Mother Nature. Take time to reconnect with yourself, indulge in yoga practice to reset your pace and restore your body & mind.