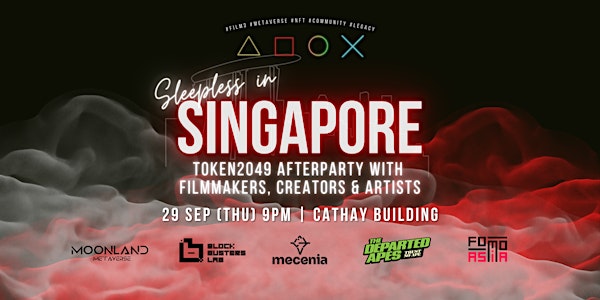 Sleepless in Singapore - 2049 Afterparty w/ Filmmakers, Creators & Artists
Explore opportunities to work with Asia's top creative talent on upcoming web3 projects. Good vibes only.
When and where
Location
Blade Runner Ballroom (LVL 5) - Projector X: Picturehouse 2 Handy Road #05-01 Singapore, 229233 Singapore
About this event
Here's our industry's biggest alpha - The best way to work with top filmmakers, creators and artists is over drinks and music.
Legend has it that when creativity, technology and capital come together, a unicorn is born 🦄
Sleepless in Singapore is presented by
MECENIA: Founded by BAFTA-winning filmmaker - Ser En, Mecenia is a web3 IP studio that champions NFT-to-film adaptations. Mecenia's flagship project - 'The Shiba and the Whale' is a historical doge-inspired animation co-produced with the Doge NFT and the Dogecoin Foundation, with the mission of creating the world's first fully fractionalised film ownable by many. Mecenia's investors include Quest Ventures, Kai Huang (Founder of Guitar Hero) and Joseph Hei (Founder of Orbit Baby).
BLOCKBUSTERS LAB: Founded by a team of seasoned entrepreneurs, Blockbusters Lab is Asia's top go-to-market and incubation platform for web3 digital collections, interactive experiences and DeFi. Blockbusters Lab's ecosystem partners include Animoca Brands, Aspen Digital and more.
DEPARTED APES: Presented by Grid6 Studios, Departed Apes is founded by Stephen Fung 馮德倫, Media Asia Films and Everest Ventures Group. A collection of 8027 characters roam the Metaverse parallel to the internationally acclaimed crime thriller, Infernal Affairs 無間道, which was then remade into The Departed. Artwork was done by Logan Lubera, a Marvel Comic Books artist.
MOONLAND: Moonland is a metaverse-as-a-Service (MaaS) platform for web3 commerce and social networking. Moonland creates scalable and accessible metaverse spaces for users and brands to play, sell and integrate instantly into existing apps without any knowledge of gaming or programming.
FOMO ASIA: FOMO Asia is a blockchain convention for building a fearless community and robust ecosystem for Asia's founders, investors, creators and web3 participants. FOMO Asia is where Asia's web3 pioneers connect, debate and co-create our on-chain future.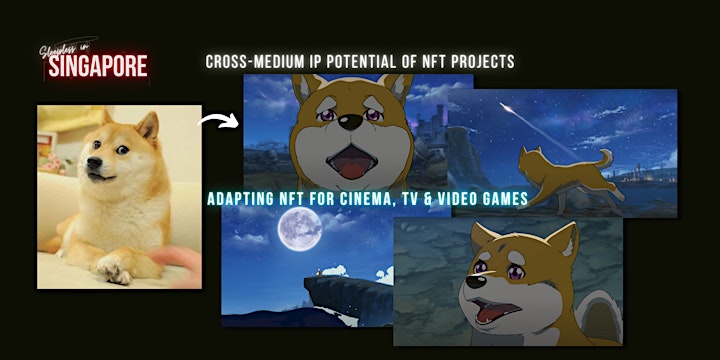 Join us if you're interested in
1. Learning how creators take NFT projects beyond the jpeg via cross-medium adaptations (Example shown above is taken from 'The Shiba and the Whale' by Mecenia);
2. Connecting with creative talent from Asia for potential collaboration in web3 and the Metaverse.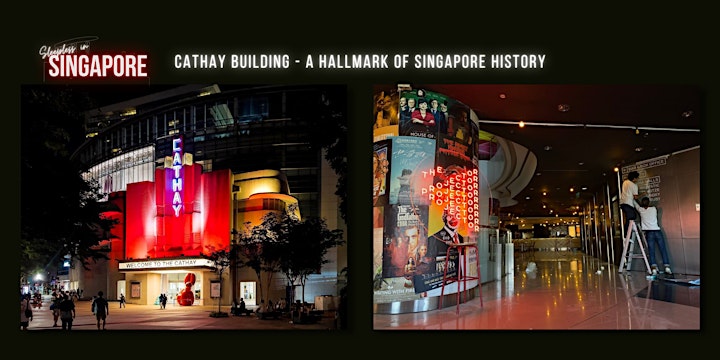 We've chosen the Cathay Building to host Sleepless in Singapore because of its parallel historical significance in combining technology and entertainment.
Cathay Building was most known for its air-conditioned theatre known as the Cathay Cinema, then a technological marvel and the first to be built in Singapore. Cathay Building was the first skyscraper in Singapore and tallest building in Southeast Asia at that time. Notably, the original façade of Cathay Building has been designated as a National Monument.
Projector X: Picturehouse has refurbished the interior to reflect the retro-modern aesthetics of cosmopolitan Singapore.
"You can't use up creativity - the more you use the more you have"
- Maya Angelou