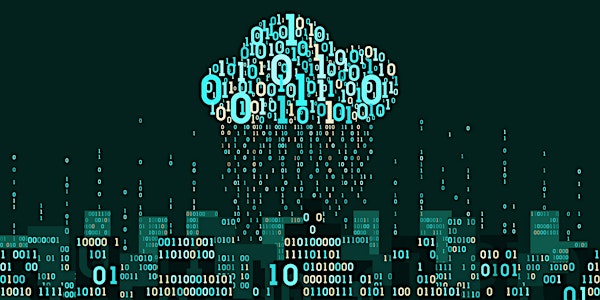 Smart Cloud for a High Performance and Future-Ready Government
Wednesday, 8 September 2021 8.45 am - 10.15 am Thailand Standard Time
Refund Policy
Contact the organizer to request a refund.
About this event
Smart Cloud for a High Performance and Future-Ready Government
Accelerating digital transformation and delivering innovative and secured citizen services with agility, scalability, and speed
Around the world, government agencies are working hard to meet citizen needs and weather the impact of COVID-19.
The "new normal" is driving the public sector to accelerate digital transformation initiatives to ensure that the citizens continue to avail of government services uninterrupted and seamlessly. This is especially true during these critical times when every IT environment and every channel is facing the strain.
While this transformation encompasses people, process, and technology, it is the underlying technology that forms a foundation for a successful initiative. A big part of this shift is modernising the on-premises IT environments and applications that span data centres, edge locations, and public clouds.
In a fast-changing business environment, governments have showcased the value technology brings to enable a connected and innovative ecosystem. While organisations were focused on responding and adapting to the pandemic to ensure business continuity in 2020, 2021 marks a turning point with innovation becoming a priority for future-ready organisations looking to accelerate their growth.
A wholistic approach that enables organisations to deliver superior digital experiences across any cloud, any application and any device, in a seamless and secure manner, will become a critical success factor in Asia's rapidly digitalising business environment.
Thailand is progressing well to strengthen its digital transformation efforts and achieve a resilient, inclusive and innovation-led economy.
The initiatives to use a centralised data-sharing government platform by 2023 through the Government Data Center and Cloud (GDCC) service as part of efforts to boost public services within a single window for data access is a move in the right direction.
As the efforts are continuing to progress towards accelerating digital transformation, the public sector must first strengthen the mission-critical digital infrastructures and build digital trust amongst citizens to bridge the divide within the nation. By harnessing next-generation technologies such as cloud computing, the country will be in a better position to deliver enhanced digital experiences to digital-first Thai citizens.
Creating a Sustainable Roadmap for Multi-cloud, Hybrid Cloud Adoption and Applications Modernisation
The most prominent challenge facing agencies is the alignment of resources, particularly budget, with innovation. How can agencies modernise, re-platform, re-host and re-factor applications—transition from monolithic systems to agile, streamlined microservices? The answers involve small, scalable steps:
Start small and focus.The modernisation of critical applications can be gradual. Optimal strategy to migrate applications from old systems to cloud environments is by streamlining your current portfolio of applications. Evaluate established patterns and practices and assess whether such legacies are sustainable in terms of impact, value, risk and migration.
Scale fast through automation and iteration. Replacing manual processes with automation will also significantly improve downtime and ensure continuous delivery of services. Employ an iterative approach to build on previous successes and to test additional features slowly. Iterative systems also allow faster software releases and greater scalability of applications.
Enabling Innovation and Productivity for a Distributed Workforce - Multi Cloud as the Backbone
The adoption of cloud computing and SaaS apps has skyrocketed in recent months mainly due to the ongoing pandemic and has enabled agencies to effectively operate with a distributed workforce and remote working.
These agencies are eager to capitalise on the speed, scale and flexibility cloud-based infrastructure can provide to the anywhere workspace.
But as cloud computing grows in popularity and transforms how public sector collect, use, and share data, it also becomes an attractive target for cybercriminals.
Addressing the challenges of a distributed workforce requires a modern, integrated approach.
Intrinsic Security for Uninterrupted Innovation
An intrinsic approach to organisational security will provide an additional layer of robust protection for mission-critical operations and infrastructures to fast-track innovation and resilience.
OpenGov Asia cordially invites you to this exclusive and timely OpenGovLive! Virtual Breakfast Insight aimed at imparting knowledge and strategies on how to unlock multi-cloud future to accelerate your digital transformation and delivering secured citizen centric services with agility, scalability, and speed.
We will discuss:
Unlocking multi-cloud future with app-driven innovations for greater agility in a consistent and more secure environment that enables continuous innovation
Providing superior digital citizen experiences and digital experiences
Improving agility by employing a tailored strategy of application migration
Reducing cost and technological debt by modernising mission- and business-critical applications
Automating the path of production with zero-downtime patching and for future-ready migration
Evolving organisational culture to drive speed of delivery in a more secure process
Consolidating multiple endpoint security capabilities built for any application, cloud or device
Who should attend:
Chief Information Officers
Chief Technology Officers
Chief Digital Officers
Directors and Heads of Cybersecurity
Directors and Heads of Digital Infrastructure
Directors and Heads of Digital Transformation
Directors and Heads of IT Infrastructure, Applications and Systems Development
Director and Heads of IT Transformation
Directors and Heads of Innovation