Smart Estate Next Generation Data Centres Q&A Session by AIRMAKER
About this Event
Smart Estate Next Generation Data Centres Q&A Session
A Q&A session by AIRmaker to explain and to address all enquiries regarding the Smart Estate Next Generation Data Centres Problem Statement Call. This call aims to seek solutions that can improve efficiency, reduce operating costs, enhance user experience and cyber security.
Date: 27 November 2019, Wednesday
Time: 9.30am to 11.30am
Venue: ACE International Centre , 67 Ayer Rajah Crescent, #04-16, Singapore 139950
Programme:
9.30am: Registration
10am: Smart Estate Next Generation Data Centres Q&A Session
11.30am: End
For more information or clarifications, please reach out to info@ace.org.sg.
Problem Statement 1
Digital Twin for Smart Estate Next Generation Data Centres
Background of Current Process & Challenge Statement
Challenge Statement: To create planning and operational digital twins of next generation data centres operations that allow integrated design, modelling, simulation, operational optimisation, predictive machine-learning-assisted maintenance, risk quantification and management, cost reduction, productivity, what-if scenario planning, etc.
Data centres are critical facilities for any smart estates. Despite available technologies, current data centres in Singapore are largely designed and constructed with "paper-based" floor plans. There are a number of issues with this traditional approach. Often during the design process, various safety, risk, environmental and operational (including optimization of utilities usage) considerations may not be factored, resulting in changes required after the data centres are constructed or even during construction which needed alternative solutions that either increase cost or have compromises.
When the data centres are up, there is a need to track all the important assets that are deployed, monitor expiry dates, maintenance dates and various important parameters of assets.
Key documents (e.g. contracts, user guides, user manuals and video clips for software installation) that are associated with the assets are not organized centrally, resulting in time spent searching and distributing of documents.
When there are changes to the configuration in the data centres, the blueprints have to be updated with new inputs. In many data centres, especially those with co-located equipment, there is continuous change in the equipment configuration. As a result, floor and building plans have to be regularly updated and verified to be accurate, so that operational and safety requirements, etc. will not be compromised.
When changes are made to the data centres, it is difficult to predict how they may impact on management and operations, e.g. utility consumption, hot spots, cooling, safety risk, etc.
While tenants of the data centres can remotely operate and access the servers which they locate in the data centres, they typically do not have real-time access to the hardware status (temperature, humidity, airflow) of their servers, network equipment, data centre management database that reside in the operation centres. They have to rely on the inputs of the data centre operators from time to time retrospectively, who in turn have to spend time answering queries and gathering of the necessary information to compile these reports.
There are more and more IoT sensors being deployed across data centres. There is a need for new ways to visualize the IoT data generated so that faults in critical equipment can be predicted early.
Desired Outcomes
To provide a digital twin system that can integrate a typical data centre operators' workflow with digital information acquired by DCIM (data centre information management system) and BMS (building management system) equipment in existing data centres and their assets. This may consist of visualisation tools such as logical, operational and 3-dimensional views of data centre space, equipment management software, with layers of different information from various equipment such as cooling systems, power supply, connectivity; structural information such as raised floor load capacity; equipment status such as rack temperature, power loads on power supply units, cooling system water flow; loads on computational units, storage units, etc.
To develop virtual simulation models to facilitate capacity planning and associated cost quantification.
To virtually simulate, predict, visualize and quantify the changes to the data centres, so as to allow informed decision to be made before any implementation is finalised.
To develop physical simulation models so as to generate inputs for accurate virtual simulations.
To provide an environment for safe simulations of different assets (e.g. cooling system, compute system, etc.) so that experimentation can be conducted without affecting critical operational and business functions.
To provide a sharing environment so that multiple departments (e.g. IT, engineering, finance) can jointly access models and provide feedback, thus fostering collaboration and responsiveness by the departments.
To provide APIs for integrated and real-time visualization of data from IoT sensors and IT equipment.
To provide functions for uploading and mapping of documents onto virtual assets.
Requirements
Accurate(within reasonable ranges of error)
Comprehensive (satisfy requirements of different departments)
Cost effective (capital, maintenance)
Scalable with APIs for data integration and inter-operability
User Friendly
To be applicable in the design and construction of other smart urban buildings and facilities.
To leverage on computational resource of Singapore base data centre, high performance computing and network resources in the development and piloting of such digital twins and related software applications and algorithms
Problem Statement 2
Cybersecurity for Smart Estate Next Generation Data Centres
Background of Current Process & Challenge Statement
Data Centres are the most important element in any Smart Estate initiatives. Smart Estates utilize data to make urban environments intelligent, thus improve the quality of life. As the key piece of the infrastructure to meet the demands, data centres play critical roles in not only storage and exchange of data, but also the curation and protection of data. Security policies, precautions and processes have to be adopted to avoid resources in data centres from being compromised. This is especially challenging with the advent of new technologies like AIoT and 5G which facilitates edge computing and distributed data hosting model for next generation data centres.
Desired Outcomes
To seek analytics-rich technologies (devices, software applications, cloud services, etc.) that can identify, protect, detect, respond and recover against cybersecurity risks, including internal threats and sabotages, to the systems of data centres.
Requirements
Minimal infrastructure preparation, non-invasive
Ability for installed devices (if any) to function continuously for extended periods of time
Compliance with international standards (including Certified Information Security System Professional, Common Body of Knowledge, International Organization for standardization, Risk Management Framework (RMF)
Automated detection of anomalies and continuous self-learning capability
Integration with new Digital Twin Dashboard
Cost effective
To be applicable for other smart buildings and facilities
To leverage on computational resource of Singapore base data centre, high performance computing and network resources in the development and piloting of such digital twins and related software applications and algorithms
AIRmaker (Ria Venture Capital)
AIRmaker was established in 2016 as a seed stage venture fund to invest in IoT (Internet-of-Things) startups focused in the Digital Health and Smart Cities segments.
Supported by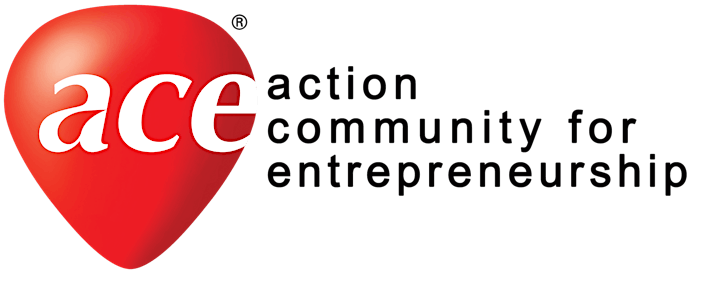 Action Community for Entrepreneurship (ACE)
The Action Community for Entrepreneurship (ACE) is a national private sector-led organisation to build a dynamic and impactful connected startup ecosystem from Singapore.
Launched in 2003 by the Ministry of Trade & Industry and restructured as a private entity in 2014, ACE is supported by the government, under the patronage of Senior Minister of State for Ministry of National Development and Ministry of Trade & Industry, Dr Koh Poh Koon.
ACE plays a key role in providing a ground up community of strategic support to promote entrepreneurship, scale startups and build champion enterprises.
ACE focuses on three strategic areas: -
(i) access hub for connected ecosystems;
(ii) avenue for company expansion; and
(iii) accelerated co-innovation enabler
For more information on ACE, please visit www.ace.org.sg.