SMU Arts Festival welcomes you to experience multitudes of art, made possible through collaboration and integration, as we come 2GETHER AS 1
About this event
This year, SMU turns 21. And in coming-of-age fashion, we infuse 2 or more unexpected elements in each programme to create 1 festival of works of greater scale and emotional impact. The festival's curation provides a platform for the arts community to rally together, and to express our desire for the world to emerge stronger together as one in this post-pandemic era.
Join us at smu.sg/artsfest from 30 Nov - 30 Dec 2021 to watch our programmes for free and partake in this celebration of arts.
*No registration needed.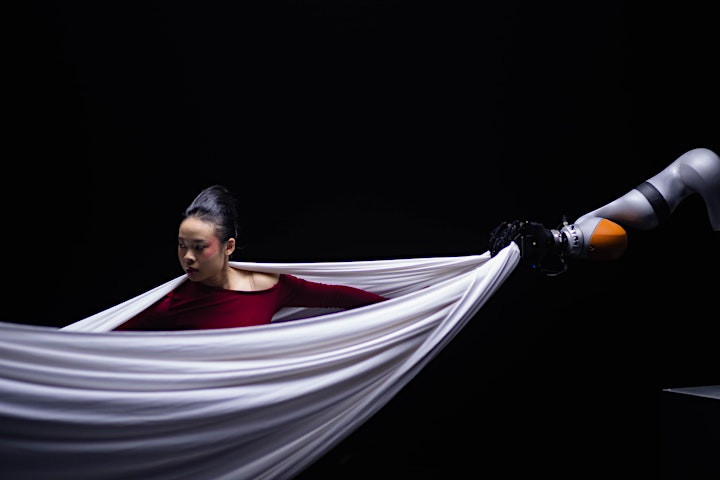 2GETHER AS 1 With Technology
Sentience
An anthology of 5 short dance films that explore the co-dependence of mankind and machines. SMU dancers will perform with robotic machines in this groundbreaking collaboration with NUS Advanced Robotics Centre. Conceptualised and choreographed by Singapore's award-winning street dance duo, ScRach MarcS.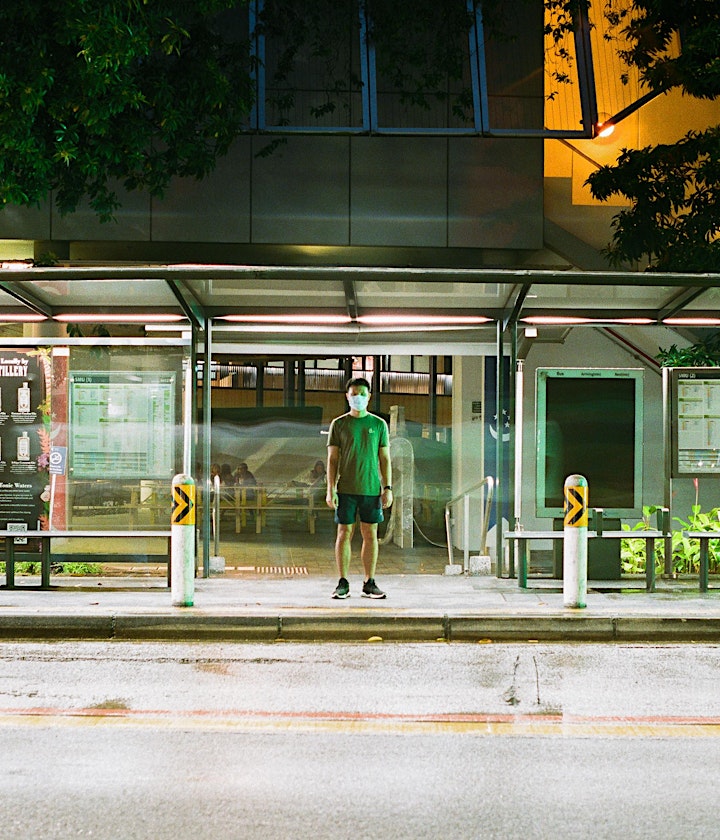 2GETHER AS 1 In Solidarity
Home ∙ Work
A film and photography showcase of 10 Asians who have made Singapore their home in the wake of COVID-19. Through SMU students' lens, we learn how the concept of home, work, and the people we define as family have taken on new meanings in 2021. Curated by SMU alumna filmmaker, Jasmine Teh.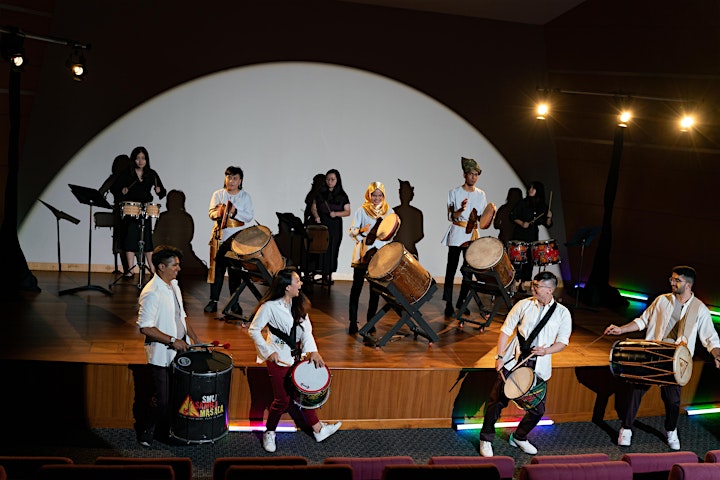 2GETHER AS 1 Iin Beat
Rhythmology
A musical study conducted on cultural beats and rhythms underpinning the Singapore identity. This work sits on the crossroads between heritage and innovation, the traditional and contemporary, culture and trends. Completing the visual and aural experience are cultural dancers and vocalists from SMU clubs. Composed by multi-disciplinary musician Dr Zechariah Goh, and directed by sought-after choreographer-director, Andy Benjamin Cai.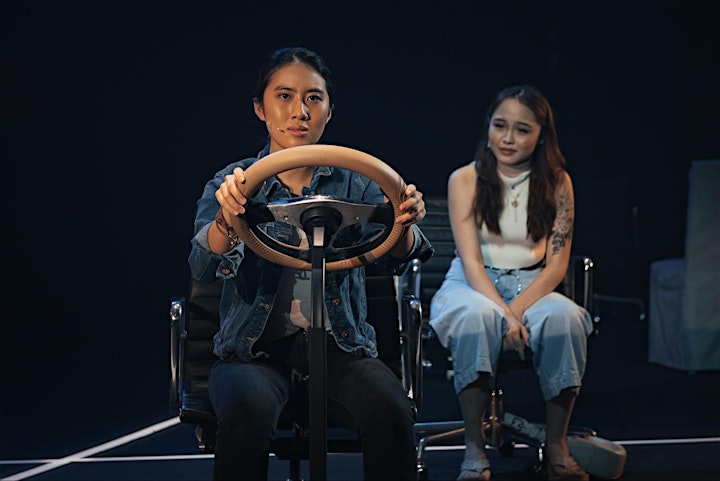 2GETHER AS 1 In Love
On N. Diversion Road
10 different couples driving on the same highway North Diversion Road. Every pair dealing with marriage, love, and betrayal with very different approaches. This award-winning play, by Filipino playwright Tony Perez, will be performed by an all-SMU ensemble. Our version allows for audience interactivity, where you can choose from and switch among multi-camera angles as you close in on the dialogue and emotions between characters. Directed by celebrated theatremaker, Tan Shou Chen.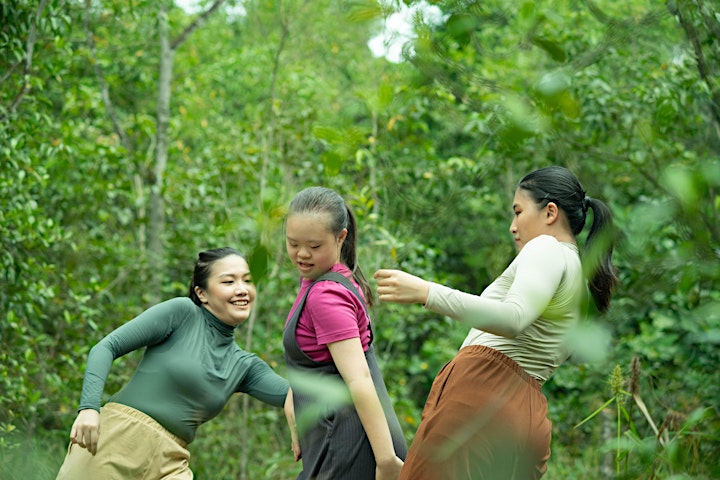 2GETHER AS 1 With Nature
entwine
A multi-genre dance piece which examines mankind's relationship with nature through 5 phases of life cycle -- Knowing, Growing, Falling, Waiting and Forming. The choreography is a process of co-creation shared between SMU dancers and guest dancers from Diverse Abilities Dance Collective under MAYA Dance Theatre. Conceptualised by SMU's resident hiphop dance club instructor, Gin Lam.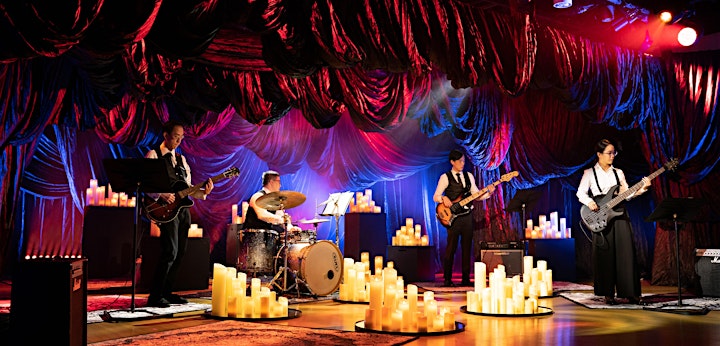 2GETHER AS 1 In Symphony
SMOOJazz
SMU brings together a community jazz band made up of talents from the SMU family such as faculty, staff, students and alumni. A new arrangement of Those First Steps, an original piece written for SMU during its early days, will premiere in this programme. SMU alumna Miss Lou and SMU-grown band Melting Pot make guest appearances. Led by resident conductor of our orchestra, Adrian Chiang.
2GETHER AS 1 In Synergy
2hare Your 1deas
SMU Arts Festival invites audience members to submit their interpretation or response to the theme 2GETHER AS 1. All you need to do is introduce a refreshing element to an existing art form to form a new concept. Winners are chosen through popular vote, and both contestants and voters stand to win prizes worth a total of $1,500.
Organiser of SMU Arts Festival: 2GETHER AS 1 (30 Nov - 30 Dec)