Description
How hard can it be?
In this day and age of streaming Korean dramas on our phones, sharing about our lives on the internet, and wearing watches that tell us when to stand up, technology has indeed impacted our lives for the better. But how does one get involved in this industry? Does it just involve learning some mumbo jumbo and putting it on a screen? Or do we know what's in store for us once we take that step forward into software development? What even is a software?

If you have been considering what your next career direction could be, this talk is for you. If you have always been interested in what the role of a software engineer entails and its characteristics, this talk is also for you. If you want to find out if a career in tech is your true calling in life then this talk is definitely for you.

Join us together with several active members in the industry as we break down the technological landscape surrounding our little red dot. Understand the ambiguity surrounding the industry and what it really takes to get a footing as a coder, technopreneur or User Experience(UX) designer (we'll explain what these roles mean too). Software developers working in the industry will be sharing their take on why they decided to embark on a career in tech. Lastly we will also be sharing on the steps you can take to embrace the digital age.
So register with us! Fill up our registration form here to receive a welcome pack worth $5 at the event itself.
If you find that this career might just be what you were looking for, we can help you get started with the launch of our brand-new software development bootcamp coming in February. Click here to find out more.
---
Speaker profile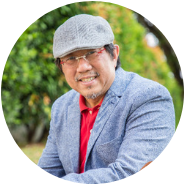 Founder and CEO at Sentient.io Pte Ltd
Visionary and veteran with over 28 years of experience in the IT Industry. Christopher is often leading the charge in pioneering work within the IT and enterprising industry. Thus, it comes as no surprise that he holds stewardship positions in Singapore Press Holdings, NUS Enterprise and A*ccelerate A*STAR. His most recent ventures are establishing sentient.io and aSpecial Media Pte Ltd.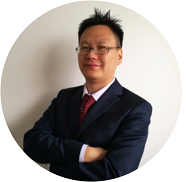 Senior Software Engineer at NEC Laboratories Singapore (NLS)
With 10 years behind his belt, Wei Jian has gone the distance as a web developer in his career. Starting from his humble roots as a software engineer in a startup, he created websites for loyalty programmes. He now oversees and develops web applications using machine learning. Wei Jian also spent a substantial time in his career at Isentia and Singtel.