So You Want to be an Author?

Saturday, 19 April 2014 at 09:00

-

Sunday, 20 April 2014 at 17:00 (Singapore Standard Time Singapore Time)
Event Details
So You Want to be an Author? :
Everything you wish to ask a Publisher and Published Authors on Publishing Success

Ever wished that you have a branding tool so powerful that it can almost give you instant credibility without fail each time? Ever wondered what else you can do (that not many people are doing yet) to give you a boost ahead of your competitors? Do you believe that you already have the necessary stuff required to become a successful published author to mine all these benefits?

If you are ready to learn how you can leverage on this tried-and-tested personal branding tool to give your business a boost, join us for this 2-day workshop where you will learn:
- How to gain a COMPETITIVE ADVANTAGE with your book
- How to identify a NICHE and develop the contents for a book
- How to nurture your book from IDEA to MARKET
- What are the CRITICAL SUCCESS FACTORS that can make or break a book
- How to generate FREE PUBLICITY and leads for your business
- How to GET OTHERS TO PAY FOR YOUR BOOK before it is even published
- What you must do to market your book to gain MAXIMUM EXPOSURE for you
Dates
19th and 20th April 2014 (Sat & Sun), 9am - 5pm
Who should attend
'So you want to be an author' is a 2-day workshop specifically tailored to help individuals who are committed to becoming published authors of non-fiction books and dominate their chosen niche. This workshop is suited for Professionals, Entrepreneurs, Speakers, Coaches, Consultants and Trainers.
About the Facilitator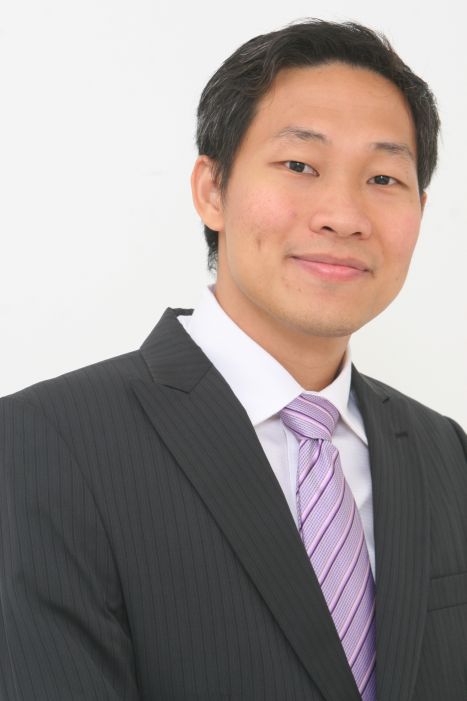 Phoon Kok Hwa is a Publisher at Candid Creation Publishing, where he has spent the last decade helping hundreds of aspiring authors to get their books written, published, distributed and marketed.
Kok Hwa is a literary agent at heart, nurturing and extracting the potential book out of every aspiring author. He believes that there is a book in every person, just waiting to be published. It comes as no surprise that he does not even restrict himself to a particular genre as he believes that authors can come from all walks of life, and are most compelling when they are themselves, writing about a subject that is close to their hearts. Kok Hwa continues to look for the distinct voices emerging from Singapore and Asia. His hope to broaden the appeal of Singapore's published works continues to fuel his passion and creative flair for helping authors identify personally compelling narratives to drive their writing style. Apart from his personal beliefs in author expression, he also believes in a pragmatic aspect to publishing a book--personal branding--often stating that nothing produces instant credibility faster than giving away a book as a calling card.
Special Guest Speaker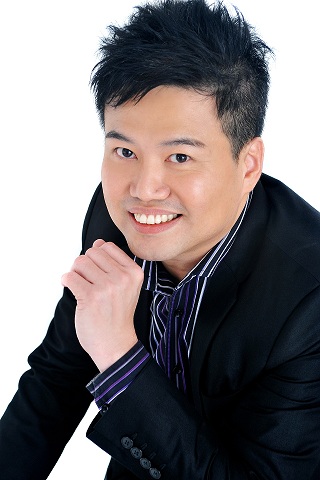 Topic: How to generate publicity for you book
Andrew Chow is a passionate social media and public relations strategist, entrepreneur, speaker and author of Social Media 247. Based in Singapore, his insights into social media strategy, media management and entrepreneurship have made him a choice selection for workshops and public speaking engagements across Asia,through which he educates professionals on how to leverage social channels for business results. Andrew's careerhas seen him work with an array of clients including AXA Insurance, Abbot Medical Optics, Singtel and Sony Pictures.
Contact
http://www.candidcreation.com
http://www.facebook.com/CandidCreationPublishing

Attendee List
Sort by:
Date
When & Where

Singapore Council of Women's Organization
96 Waterloo St
Training Room 2
187967
Singapore

Saturday, 19 April 2014 at 09:00

-

Sunday, 20 April 2014 at 17:00 (Singapore Standard Time Singapore Time)
Add to my calendar
Organiser
Founded in 1999, Candid Creation Publishing, is an independent English-Chinese bilingual publishing house based in Singapore.

We provide a one-stop publishing service that takes individuals and organizations from idea to market. Our objective is to lower the barriers to getting published and to make professional publishing accessible to all and with a personal touch.
In contrast to self-publishing services, every book by Candid Creation is carefully curated by experienced professionals to ensure all titles meet the highest quality standard. Our professional services include consultancy, coaching, conceptualization, planning, project management, writing, translation, copyediting, design, illustration, typesetting, proof-reading, printing,  ebook publishing, distribution, sales and marketing.

We have built a reputation of being the publisher of choice for many renowned personalities and esteemed organizations, an honour made even more special as this was made possible through personal recommendations from the satisfied clients we have served.

We are book publishers who do not restrict ourselves to any particular genre of books but instead seek to understand the needs of our authors in order to extract and express their voice through their books. We have helped hundreds of authors from the age of 12 to 80 to publish their books in both print (pbook) and digital formats (ebook). To date, we have published over 250 titles in a wide variety of genres that include categories such as: arts, autobiographies, children's books, critical prose, finance, humanities, literature, medical, music, personality profiles and self-improvement; among many others.

Candid Creation Publishing is proud to be a member of the Singapore Book Publishers Association.