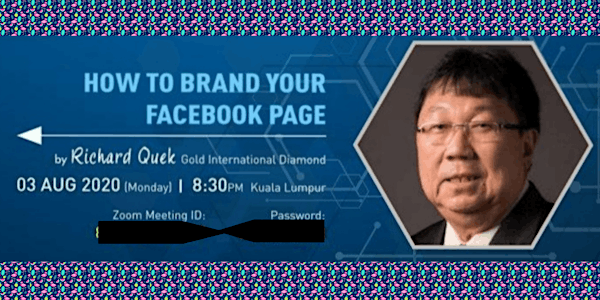 Social Media Branding
Brand yourself on social media and give yourself a competitive edge!
About this event
Ever wonder how will you go about promoting your niche without annoying the heck out of your families, friends and relatives?
Would you like to learn how to brand yourself online without ticking off the haters? Then this is the ZOOM meeting you do not want to miss!
Richard Quek is truly an expert in his field and is a believer in continual learning regardless of what age you are in. Don't be fooled by his appearance! You will definitely learn a lot from him for sure!
Let us know your name and your contact No. so that we can whatsapp you about our ZOOM ID and PASSWORD credentials!