Description
Somatic Healing: Re-Moving Your Blocks to Live Free.
Life is an experience. An experience is the results of internal (from physical, mental and emotional) influences combined with the external (from people and environment) ones.

Your combined experience in your life so far can limit or free you depending on how you perceive them. It can also lead you to make decisions largely out of fear or love. Take a moment to briefly attune to HOW you have made decisions that have impacted your life so far... ... (Breathe and take a minute to connect with yourself.)

What did you observe? Are you aware of the triggers and reasons behind your decisions? Was it just logic or do you sense something else?

Your mindset is formed because of HOW you perceive your combined experiences. It leads to your unique way of making decisions and choosing the things you want, or not, for yourself. There is an underlying pattern in all that and it can be seen and analyzed by a movement analyst with a background in movement and Somatics. The psychology of movement is the blueprint for why you are feeling the pain, limitation, fear or disconnection you experience in your life.

To know whether you have a fixed or growth mindset, you have to first know what your movement patterns are. One cannot see the mind or brain in action but can always see how a body is used and how movement is created. You will be surprised and AWAKENED to your own body and mind after this experience. Your patterns of movement and decision-making are interconnected. This result in your very personal movement profile.

When your decision-making patterns are revealed to you, imagine what you might be able to achieve for your heart? If you can unblock your life and not stand in your own way, can you visualize the kind of healing you will experience?

Invest two hours of your time to learn about yourself in Somatic Healing: Re-Moving the Blocks to Live Free.
Get your personalized:

1. Brief decision-making pattern.
2. An instant renewed experience of how you move, feel, think and interact.
3. Access, the key, to your mindfulness practice.
4. Insights to what is stopping you from "moving" forward, ahead, up or freely.

Additional Info:
One needs to know that healing is not a fix. A treatment is symptomatic and administered to you. A somatic process, however, is self-caused through awareness with lasting outcome through awareness. Somatic Healing, therefore, is a healing process where you can actually control the outcome instead of having someone do something to you or for you.

Healing cannot be done on you or for you but BY YOU. This is because our WILL is what affirms the realization of our outcomes we intend them to be.

Healing, a profound experience, is only possible with your permission and decision.


Somatic Healing is done through accessing the soma (Greek word for body but seen as the 1st narrative) and re-programming your perceptions and responses through movement. Your healing process then is, therefore, self-caused and internally decided by you. Will is what will be awakened when you move your body to access the mind, heart and spirit. Will, simply, cannot be neglected, ignore or discounted in a process of recovery or healing.
Sign-up for Somatic Healing: Re-Moving the Blocks to Live Free because:
1. A gift of healing for Christmas surely doesn't hurt.
2. You deserve to be full in your heart, fulfilled in your purpose for a meaningful 2018 and beyond.
3. You will experience how you can breathe, move, feel and sense better when you have awakened your awareness and start to become mindful.
4. You do NOT need to live in pain: body, mind and heart.


You are welcome to email to danspireflow@gmail.com to inquire for more info and suitability before you sign-up.
---
Trainer:
Vincent Yong, CMA, RSME, RSMT, CBMDT, CMFLI, MNLP, TLTP, BFA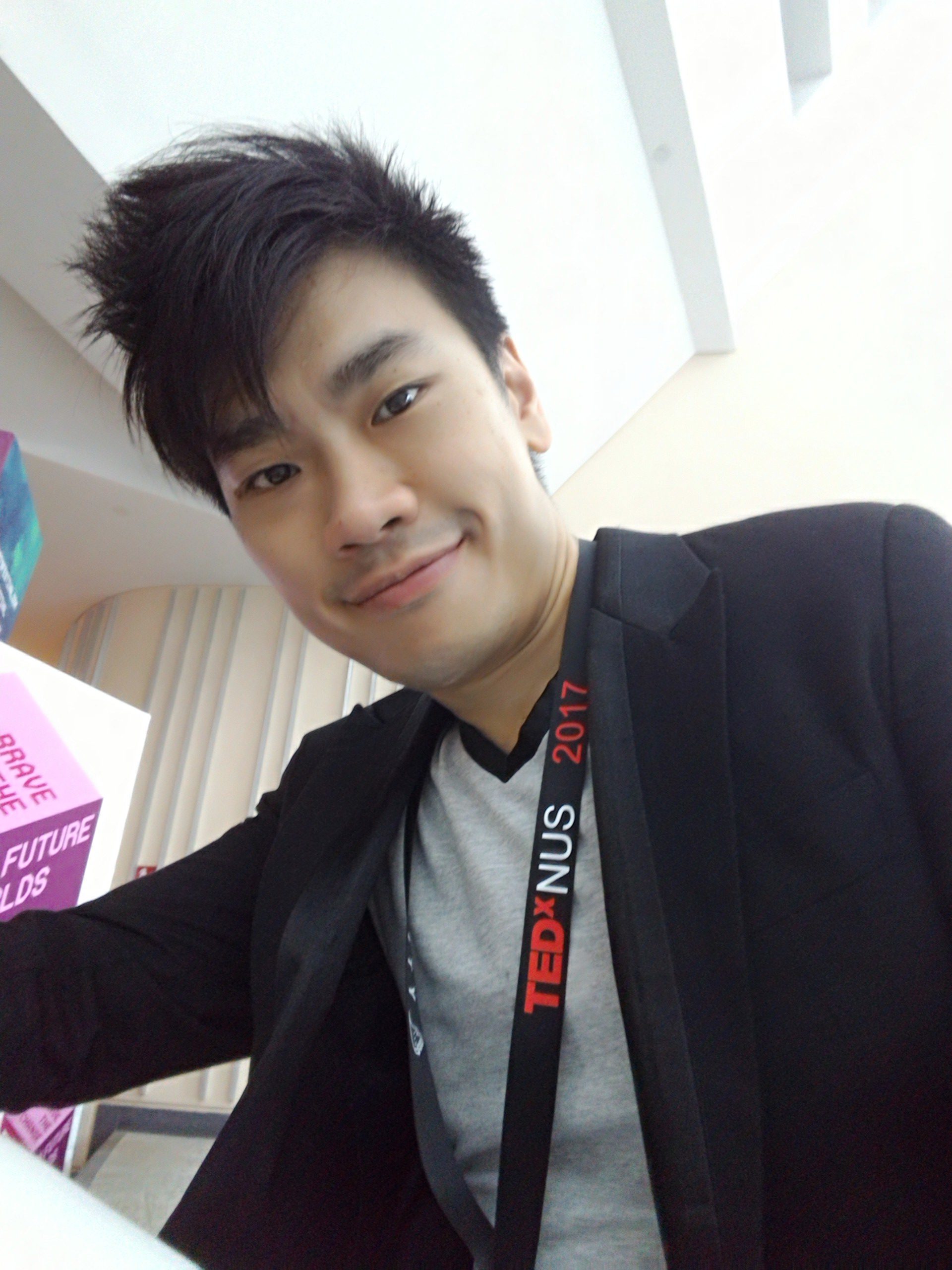 Vincent Yong is an award-winning artist, author and Singapore's first, internationally registered somatic movement therapist. Combining 17 years of experience in personal coaching, movement training, somatic therapy, dance medicine & science and performance enhancement, Vincent will be facilitating this workshop to awaken your wisdom for healing within.

Vincent has lived and worked in Europe, US and Singapore with professionals such as lawyers, psychotherapists, performing artists, teachers and patients with cancer, mental health, stroke and Parkinson's disease. He is also a motivational speaker concerned with the filling of one's hole-in-heart with love and attention. He served at the LABAN/Barteneiff Institute of Movement Studies and presents at the International Association of Dance Medicine and Science in movement topics pertaining to "presence and awareness". He has also contributed to Dr. Martha Eddy's "Mindful Movement-The Evolution of the Somatic Arts and Conscious Action" and soon to be publishing his own.

Vincent holds the Most Outstanding Student and the SIA Award of Excellence in the Arts. He is a SHELL-NAC scholar and recently sponsored the event "Let's Take A Walk" raising funds for caregivers. He consulted and trained Mediacorp artists in a recent televised SPD Charity event.

For more info on self-help, self-care and self-awareness in recovery and healing of the body, mind and heart, please visit http://www.danspire.com/presence/

Vincent is committed to supporting your personal healing, growth and self-mastery.
http://www.danspire.com