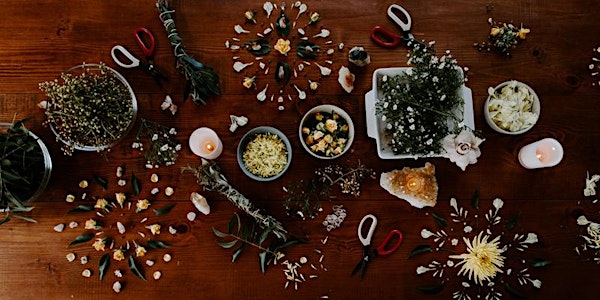 Soul Alchemy - Mandala Family Workshop
Description
SOUL ALCHEMY
MANDALA FAMILY WORKSHOP
c o n n e c t T O N A T U R E
---
What to expect: Introduction to mandalas, guided visualisation meditation for all ages (but best from 3 years old onwards), mandala creation, group sharing and what to do with your flowers after.
Why: Mandala comes from Sanskrit and means circle. To create a mandala can be a deeply contemplative, meditative and healing practice. Tune out from the noise and connect to Mother Nature. She is our biggest teacher and your mandalas can hold powerful, meaningful messages.
Mandalas have magical properties that are intrinsic to it – no beginning, and no end. The outer ring of a mandala symbolizes wisdom; the inner rings are reminders of the impermanence of life.
In this workshop, the whole family will learn how to create your very own botanical mandala, learn a meditation practice that takes us out of our minds and into our hearts. This is a beautiful journey that allows us to connect to nature with each petal, leaf and stem. Learn how to use the flowers after for beautiful foot soaks, baths or showers.
A bouquet of fresh flowers and botanicals will be delivered to you.
Where: Digitally over ZOOM. You will receive an email with meeting details.
When: Saturday 23 May starting at 4pm promptly (Singapore time), the room will open ten minutes early at 3:50pm.
Can't join the live workshop? not a problem, we can send you the class video to do at your own time.



Energy Exchange: Our workshops are created to support local business during these times. For this workshop, we are working with Far East Orchid for fresh flowers.
Workshop only: SG$ 20
Workshop + flowers + delivery: SG$ 44
If self-collection is preferred, please email lexierodrigu3z@gmail.com and you will be reimbursed the delivery fee.
A portion of these workshops will go to Care For The Elderly Foundation (Singapore).
* No one will be turned away for lack of funds, if you are unable to afford this amount due to extentuating circumstances at this time, please email lexierodrigu3z@gmail.com. *
Workshop prep: Get cosy and create you own zen space – gather your favourite essential oils, crystals, light a candle. This is your time for your family to connect with each other and to nature. You will also need scissors and space to create your mandala, this can be a table or on the floor.
For those living in Singapore, you can opt for the workshop to include flowers. It will be ready for collection/delivered to you a day prior to the workshop.
For those living outside of Singapore, get creative! You can use flowers and leaves from your walk on in your garden, shells, rocks, crystals - there are plenty of items around our home.