Rejuvenate and Heal your Soul at this One-day Retreat. Align your root and crown chakras with crystals, yoga, meditation and sound healingz.
About this event
Fullmoon has the strongest energy when it is at closest proximity to the earth.
Let's gather in December to support one another and experience the full effect of energy healing through yoga, crystals, meditation and sound.
Fullmoon Self-love Retreat - Root & Crown Chakras Alignment
Your body, mind & soul deserve a good rest and rejuvenation once every 3 months. A fully aligned chakras will help one to stay focus on their purpose and energised at every stage of life.
Self-love gives us greater strength to take care of ourself and people in need. Recharge yourself in this December fullmoon retreat, we will work on root and crown chakras to find stability, relieve money block and experience spiritual transformation.
Feature programs:
-- Guided deep meditation with energy and soul healingz
-- Chakra balancing and alignment with yoga and crystals
-- Dedicated New Year affirmation and blessing for year 2022
Suitable for beginners or practitioners who are ready to unblock unwanted belief and advancing in spiritual path.
About the Facilitators:
Bestarz: An intuitive and compassionate soul coach & therapist. She has been a strong advocate of self-care and self-love in embracing the most powerful forces in the world, the life itself. She has the ability to communicate direct with spiritual guides and divine beings. In addition, her sensitivity towards earthly energy and spirituality can help you in healingz while staying comfortable and calm. Hear her voice while channeling energy from the ocean: http://www.bestarz.sg/about.html
Mystic (aka Nana): @Kaleidoscope Reading, guided by the divine, a self-taught psychic and crystal whisperer who can speak to your spiritual guides, able to do reading and have skills in communicating to crystals, animals and plants. Intuitive in doing crystal array for work and events.
Suyin: After years of working under stressful environment, hormone imbalance has led Suyin to practice Yoga. Through the practices, she witnessed the effect of Yoga and how it began to heal her body and get her body back into alignment. She then investigated different styles of Yoga, moving to Vinyasa and Yin before finally developing her own practice to suit the needs of the body and mind. Her love and passion for teaching now comes from a desire to learn from everyone and share all the aspects of her practice that have helped her. In flowing the breath and the body together, she hopes to encourage her students to a mindful practice, cultivating inner peace and self-love.
Review:
"Bestarz's energy for fullmoon session is indeed very strong. Very good for healing which I totally agree. A Real Master! " ~ Mr Tham
"It was a fantastic retreat where we engaged in fun activities of yoga and mandala drawing to remind us to look inwards and love ourselves. As we are busy working and living our lives fulfilling different roles, we tend to forget and overlook the 1 role that is so important. We overlook being ourselves. While we silence our inner dialogues and slow down our pace and breathings to give space, we start to be aware of our own needs. This self love retreat is indeed a fulfilling one and I am looking forward to more." ~ Ms Zhang
Date/Time:
Dec 17 (Fri), 12.30pm - Registration and Welcome; 1pm - Session 1&2; 6pm - Dinner; 7pm - Session 3; 9pm- Home Sweet Home
Note: Participants to be seated in group of 2-5 pax with no socializing. Subjected to prevailing social distance measures and other relevant Covid-19 regulations.
Things to bring:
1. Yoga mat
2. Water bottle
3. Jacket/Shawl to keep you warm
4. Crystals for Root Chakra (black obsidian, black tourmaline)
5. Crystals for Crown Chakra (amethyst, clear quartz)
6. Notebook and writing materials
Venue:
Furama RiverFront, Jupiter Room
Retreat Fee:
$200/pax with hearty bento to be provided. 11.11 promotion at $160/pax till Nov 30.
As food and drinks will be served, participants need to be fully vaccinated to participate in the retreat.
SEA Members could use their credit points to purchase and save on admin fee. Log in to https://www.soulitaire.com.sg/soul-worthy-membership/my-soul-account/ to check your credit amount.
Compassion tickets available for low income (below $1.8k monthly), single-parent, student or caregiver. Please email to sea@soulitaire.com.sg for more information.
*Soul Empowerment Agency (SEA Soul.itaire 海の灵心) is a social enterprise for purposeful living to promote self-love though holistic approach. 20% of profit will go into Assistance Fund for low income, caregivers, stay at home mum and single-parent to receive quality services provided by the agency.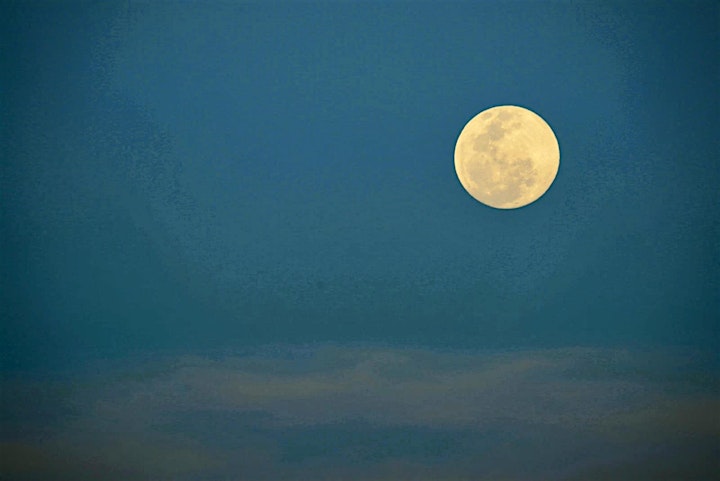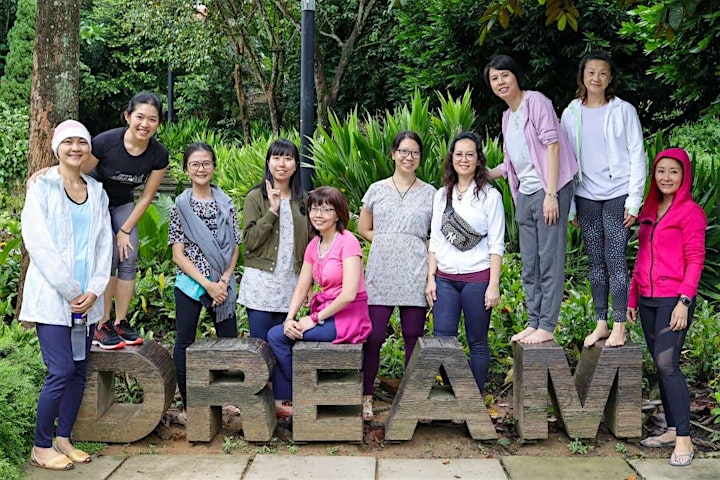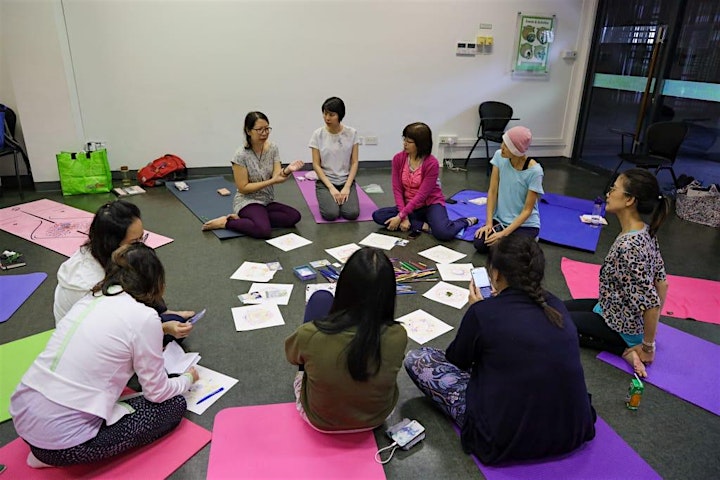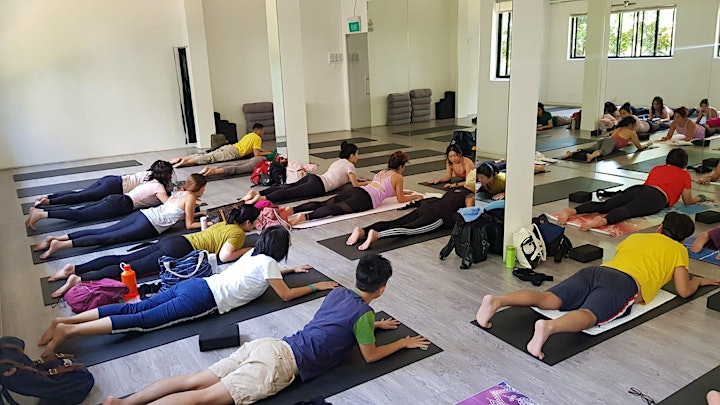 Organizers:


SEA Soul.itaire is a member of the Singapore Centre for Social Enterprise (raiSE):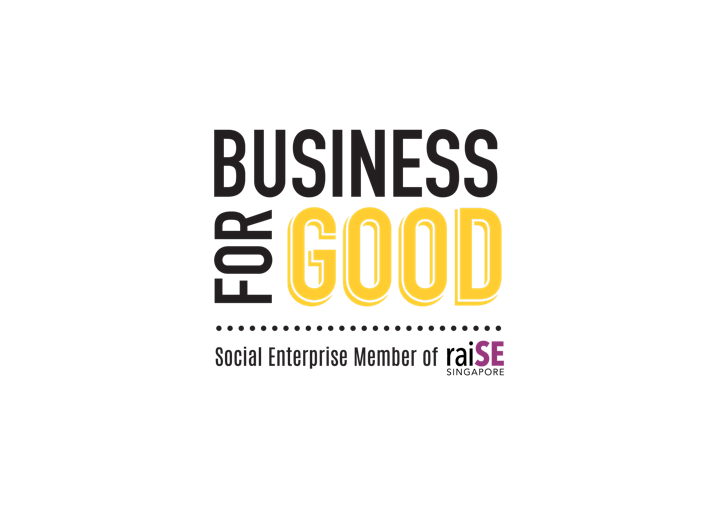 Organiser of Soul Rest: Fullmoon Self-love Retreat (Crystals, Yoga, Meditation)
Soul Empowerment Agency (SEA Soul.itaire 海の灵心) is a social enterprise (member of raiSE) for purposeful living provides holistic wellness program and services/products for self-love, empowering you to be the best version of your yourself!
We also building a community for soul workers to network, outreach and contribute to the society.
SEA Soul.itaire 海の灵心 believe all souls are beautiful. We devoted ourselves to improve the mental health & well-beings of individuals and supporting a team of single mums who are dedicated and passionate soul workers. 20% of profit will be funding the Assistance Fund for low income, caregivers, stay at home mum and single-parent to receive quality services provided by the agency.
SEA Soul.itaire 海の灵心提供一系列疗愈身心灵的课程与活动,以协助人们学习关爱自己并达臻人生目标与使命。
此中心励志与各心灵连结。 在主办身心灵活动的同时,也提供一个平台让心灵导师互相交流。 心灵导师可以通过参与中心的课程和服务,提升技能及推广疗愈。
我们是一个社会企业,致力于改善人们心灵素质,并协助一群由单亲母亲组成的心灵治疗师。我们也为低收入家庭、护理者、家庭主妇、单亲家庭等提供救援津贴,为他们提供优质的身心灵服务。