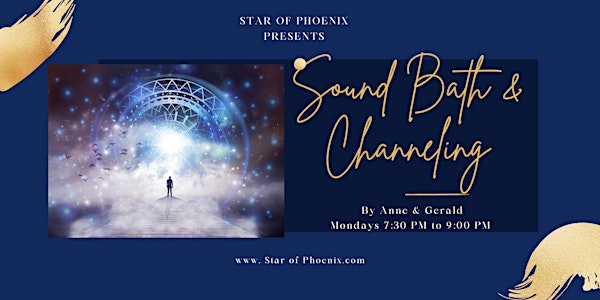 Sound Bath Meditation & Channeling
A sound bath of light language songs with special channelled messages, with Alchemy Crystal Bowls, Ancient Tibetan Singing Bowls and drums.
When and where
Location
Da Jin Factory Building 362 Upper Paya Lebar Road Singapore, 534963 Singapore
About this event
Join us every Monday evening 7:30pm to 9:00pm for a Sound Bath Meditation & Channeling.
Facilitated by Anne & Gerald.
Practitioner Profile:
Anne is a old soul with Pleidian heritage and brings unconditional love to Gaia. She is an open channeler with the gift of light language, songs and interpretation. Immerse in the deep serenity and compassion of her sound baths with Ancient Tibetan and Alchemy Singing Bowls. She enjoys training sound practitioners and shares the holistic Reiki, Sekhem and Serenity VIbrational Healing to empower each one to grow.
Gerald is a star seed with deep longing for connecting with fellow galactic beings. He is gifted with mudras, light language, and is an activator of crystals. He enjoys bringing remembrance and awakening to the galactic nature and oneness with the universe. He plays Alchemy Singing Bowls and is well versed in Breathwork and Pranic Healing.
Together, Anne and Gerald share a passion for lighting up the paths and being of service to Gaia, star beings and light workers. They lead journeys to sacred sites, such as Jordan, Egypt and Glastonbury.
Theme for June/July is "Union of Body and Soul".