Southeast Asia / Singapore for French Startups - Opportunities and Best Pra...
Description
Southeast Asia/Singapore for French Startups - Opportunities and Best Practices

How can your startup scale its business development in Southeast Asia through Singapore
With over 600 million people and a rapidly growing middle class, Southeast Asia represents an enormous business development opportunity for French startups. While Jakarta, Kuala Lumpur, Manilla, Bangkok and Ho Chi Minh City all have rapidly growing startup communities, Singapore has become the hub of Southeast Asia's innovation ecosystem.
With thousands of foreign corporations choosing Singapore as their base in Asia Pacific, there is significant B2B and B2B2C business development opportunity. The government is aggressively developing the startup ecosystem, especially around FinTech, HealthTech, Smart Cities and Industry 4.0; and the Government Technology Agency has announced 5 billion dollars worth of government contracts for startups for 2018 on Smart Nation projects. You can access most of the region's ecosystems within a two hour flight and there are over 2 billion people within a 6 hour radius.
Come learn more about:
the opportunities in the region,
how French startups can leverage those and get started in ASEAN, and
best practices to follow/pitfalls to avoid.
Schedule
18h Opening
18h15 Introduction
18h30 Presentation
19h Q&A
19h30 Networking and further Q&A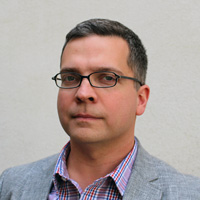 Ethan Pierse is Managing Partner of Nest Innovation and Ventures, Southeast Asia's largest corporate innovation partner having run dozens of accelerators and innovation programs helping startups from around the world develop proofs-of-concept and pilots with corporates across the region, as well as Founding Partner of Borderless Ventures. Borderless Ventures assists French startups through cross-border investment, fundraising and strategic business development, focusing on scaling French companies to the US and Southeast Asia.
More information on Meetup: https://www.meetup.com/Borderless-France-Paris-Startup-Development/events/240444416/