Location
1 Coleman St
1 Coleman Street
Singapore, Singapore 179803
Singapore
Trial Class - Speak English 9 English as a foreign language
About this event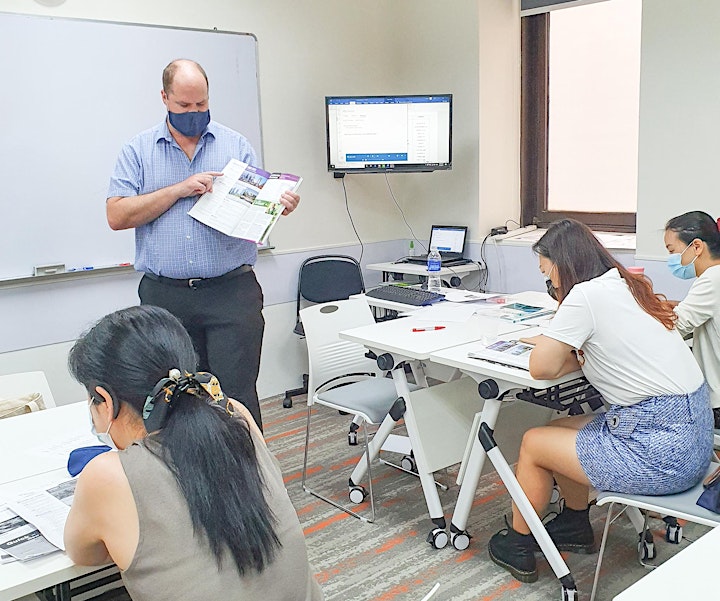 中文 https://bit.ly/3neIl8v 한국어 https://bit.ly/30J6r3D
This is a trial class of our General & Conversational English Courses which focus on allowing you to achieve English fluency, as a second language, at a speed that you will feel comfortable with.
The course focuses on the 2 main aspects of language: speaking, listening with a lesser focus on reading, and writing. You'll also learn vocabulary and some grammar, and how to speak in formal discussions, informal chats, interviews and making friends.
The full course runs on Mon, Wed and Fri. Classes will be held in either in the mornings or afternoons depending on the outcome of the English placement test results.
For details, please visit https://colemancollege.edu.sg/course/speak-english-9/ .
Please contact our consultants at -
Tel: +65 6336 0929 E-mail: info@colemancollege.edu.sg
https://www.instagram.com/officialcolemancollege