Come join us for a Oil Painting Session at Visual Arts Centre's latest art studio @AZ Paya Lebar #03-04!
About this event
SPECIAL PROMO!
We are now offering one free class with any purchase of our art courses! This means you will get 13 classes if you purchase a 12-session Professional Oil Painting course. Only valid until the end of July, so get yours now!
You'll be introduced on observation skills, form and composition and the first 15-20 minutes is for your self-exploration with the given observation, so the teacher and teaching assistants are able to access if you have any previous background/practise and bridge any differences, as well as so that you can see how you think and do!
Our teacher will then guide you from there on, on how to approach the subject(s), methods of observation, determining form and composition, basic sketching and methods of modifying shapes/form, as a good draft sketch is important before the oil painting, and finally start to apply oils to your canvas and pick up basic brush techniques and colour blending skills, while starting to paint wet-on-wet!
Guidance is provided to every individual through a step-by-step approach, and it's important to paint and adopt a "JUST DO IT" attitude, as some beginners may always hesitate in fear of making any mistakes! Rest-assured, our instructor's guidance will show you how to paint and what to look out for, and only when you paint, our instructor is able to give you tips and advice on what you can improve on!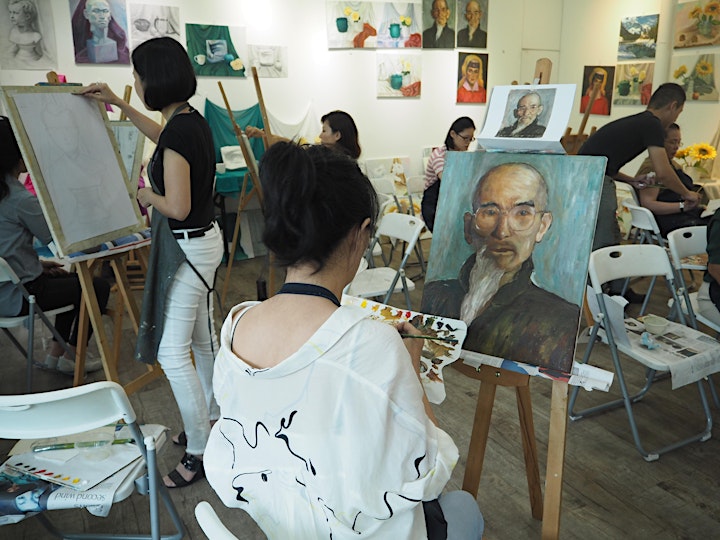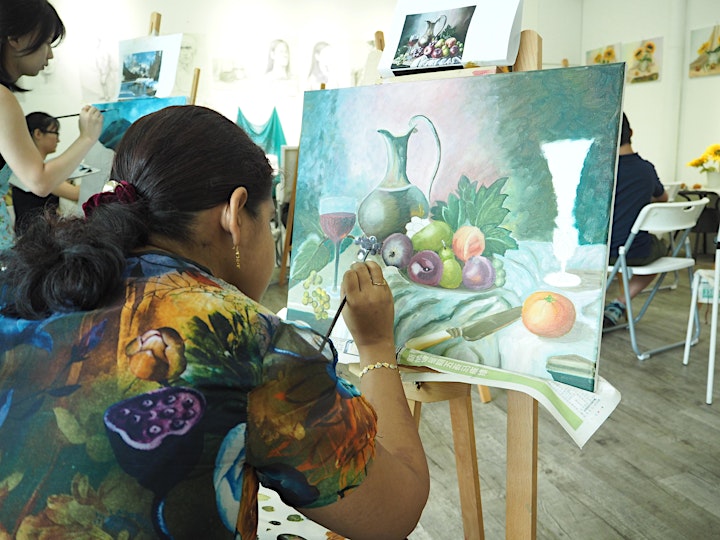 Organiser of SPECIAL PROMO: Professional Oil Painting 12 Sessions专业油画课程12节课-AZ@PAYALEBAR
Visual Arts Centre - Art Studio is a professional art school offering a variety of professional art courses, tailored to your level of experience and requirements. Art courses and workshops are conducted by professional artists and follow an academic art teaching structure. Following a rigorous curriculum, students will acquire the skills and techniques of drawing and painting, and be able to compose their own masterpiece to bring home in a relatively short period of time. Besides providing art instruction and demonstration, our professional art trainers focus on guiding students to achieve their personal artistic goals and art style.
Our Art Courses:
Drawing and Sketching
Oil Painting
Creative Acrylic Painting
Workshops and Tailored Courses