Location
Weserstr. 168
Weserstr. 168
12045 Berlin
Germany
Designers Pop Up Event with Paal World, Camila Maldonado & Badass Prints. Music by Hello Sasy & Lazy Rosario.
About this event
The first Spicy Pop Up is here!
An evening of design and music by local artists in the heart of Neukölln. Come support local creative projects and enjoy some music and drinks with us in a safe space.
Staying afloat as a small business is specially hard during the pandemic, and the beginning of the year is always one of the most difficult seasons, so we need your support!
We wanted to gather some of our favorite artists in a cozy event where they can show their creations IRL .
DESIGNERS
Paal World: Berlin based design and screen printing project that explores, connection, and the intimacy of a multimedia process. They love to explore intersecting topics like music, community, and contemporary culture while placing a big emphasis on play.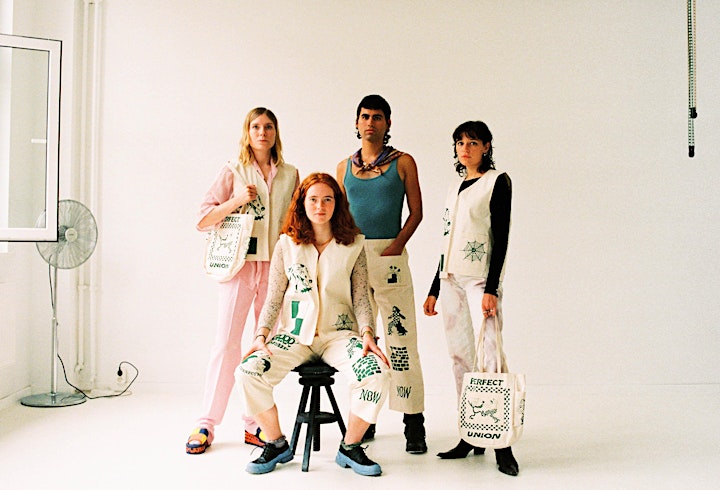 Camila Maldonado: Fashion designer and printmaker creating beautiful upcycled pieces out of old garments, her incredible corsets are made of second hand old table cloths and deadstock vintage Jacquards. She created Maldonado after years of working in fashion, with production systems that are completely broken, and that until today they make her feel little, confused, and sometimes heartbroken. She is been able to put these feelings into her work, and create an avant-garde sustainable brand that you are gonna love.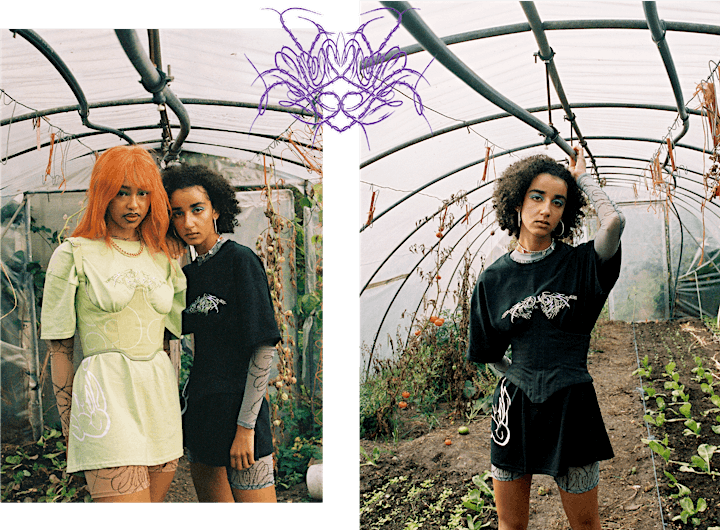 Badass Prints: This project started in 2016 with the graphic designer Carla Cimino (she/her) hand screen printing sex-positive and feminist t-shirts in Barcelona. She moved to Berlin few years ago and recently started to design and produce jewelry and stationery, always making it sustainable and size-inclusive. Badass it's much more than an online shop. It's an open space that is always in movement and presents in different formats like products, workshops, collaborations, events & more.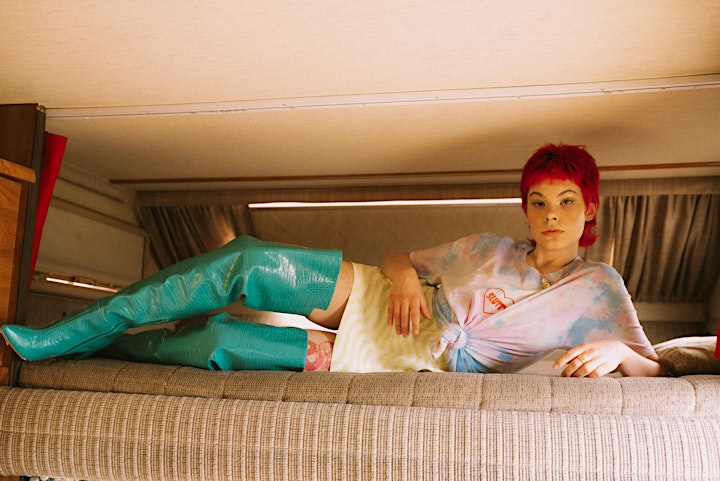 MUSIC
Hello Sasy: She is a badass multidisciplinary artist from Barcelona based in Berlin. She is a street artist, reggaeton dj, illustrator and makes incredible original painted streetwear clothes. She will be on the decks and you will be also able to shop some of her designs!
Listen to her music here.
Lazy Rosario: She produces electronic music without worrying about labels and genres. She has a strong influence from reggaeton/dembow, downtempo, techno, raï, hiphop beats and ambient.
Listen to her music here.
SAFETY
The event will be 2G+ with masks. We will ask for proof of vaccination / recovery + test done in the last 24h at the entrance. If you have a Booster you don't need a test but we recommend doing it if you can. Please download the Lucca App before coming to help us making things faster in the check-in.
In these weird times, we want to show that is possible to still enjoy offline events and come together as a community, taking care of eachother and our safety.
We will not tolerate any kind of discrimination, if someone makes you feel uncomfortable let us know and there will be consequences.