St John-HPB Youth Health Ambassador Badge Instructor Course 2016
Description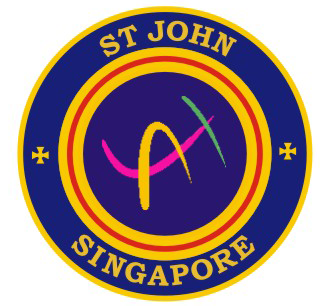 St John Brigade and Health Promotion will organise the Youth Health Ambassador Instructor Programme. The purpose is to equip our teachers and officers with the relevant knowledge in order to conduct the Youth Health Ambassador Programme, under the Cadet Proficiency Badge Scheme (CPBS).
The course will be held on 7 November 2016 (Monday) from 9am to 4pm at the
Health Promotion Board.
The synopsis of the programme is as follows:
EmpowerMentor
•Mental Well-being
Exams, relationships with family and friends, and even self-image – In this competitive society, our youths are under a great deal of stress! School environment play an important role in promoting mental wellbeing and you are one of their pillar of support!
In this workshop, you will examine the common mental health issues prevalent among them, understand the warning signs of distress, as well as explore some health promotion strategies to encourage positive mental wellbeing within the school environment.
•Substance Abuse
We know that smoking and drinking is harmful to our health, yet quitting is a process easier said than done – so how can you provide appropriate support to students who need help?
Through fun quizzes and hands-on activities, you will build your knowledge on the topics of smoking and alcohol abuse. Come discover ways to help tackle the possible obstacles faced throughout the quitting process to achieve a better quality of life!
EAT RIGHT, LIVE STRONG
•Don't Eat Less, Eat Right
With the increasing trend of youth getting obese, it is crucial for caretakers to get equipped with the knowledge to ensure that they provide the right food for them. This workshop aims to highlight the common misconception about food products, tips to ensure they are taking enough fruits and vegetables including tips to ensure that they shop "smart" at the local supermarket!
•Be Active, Feel Great
Technology has become a part of life for most people in the past decade which leads to an increase in sedentary lifestyle and behaviour; especially for youth. They are encouraged to get active to decrease their risk of developing metabolic diseases later in their life. Learn how you can get them off the screen and go outdoors where they can get healthy by engaging in fun physical activities! You will also learn useful tips to ensure that they will be safe while keeping fit!
Registration starts 10 September 2016 and will end on 30 October 2016.
Each booking can be made per school of up to 3 participants (in one booking).