Description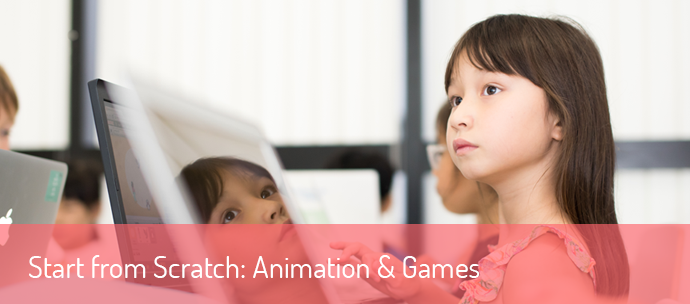 Designed for young imaginative minds, this course uses Scratch, a blocks-based programming tool developed by the MIT Media Lab, to give young students hands-on first try on programming. Students learn key computer science concepts such as sequences, loops, conditionals and abstraction, and build on build on mathematical concepts such as coordinates, speed and angles.
With hands-on, project-based learning, students are introduced early to the iterative process of software development including planning, implementation, testing, feedback and product demonstration. Through building a series interactive animated stories and multimedia games, students develop a strong fundamental understanding of programming concepts and functions.
This workshop is suitable for students in Grade 1 - 3.
What You'll Need:

Laptop (Windows/Mac)

A Google account to save Scratch projects.

Date: March 23, March 30 and April 6
Time: 4:30PM - 6PM
Location: Stamford American International School Campus

Shaping Future Creators
First Code Academy is a leading education institute that teaches kids coding courses and develop curriculum for K-12 students to learn not just coding skills, but computational thinking. Our goal is to empower children and teenagers to become creative leaders in the digital era, for their future career and for driving social change.