About this Event
Le Wagon, the world #1 top ranked coding bootcamp with offices in over than 40 cities, will show you (with some examples...) how various famous startups began. From Uber to Airbnb, Blablacar and Coursera, how these startups understood their market, selected and solved a problem that was important enough to warrant the next "billion-dollar company"?
You'll leave this workshop knowing everything about the entrepreneurial journey:
How to select a high-value problem
Validation technique to check the product-market fit of your business & solution,
How to build an MVP (Minimum Viable Product - which is the first version of your product), without needing funding nor knowing how to program;
And most importantly:
How to gain your first clients without investing in all your savings in marketing!
NEXT EVENTS:
For the list of all our next events, please access here: http://stayhomekeepgrowing.pt/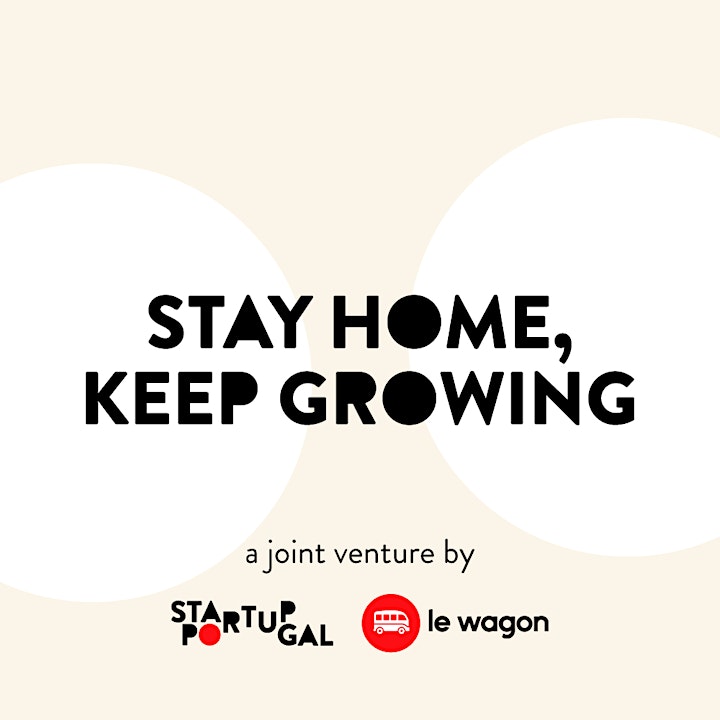 STAY HOME, KEEP GROWING
This is our motto for the next days. This partnership between Startup Portugal and Le Wagon aims to keep good content flowing, despite all the in-loco events being canceled due to the impact of the current, and governments asking us to stay home as much as we can.
Stay Home, Keep Growing offers periodic webinars, workshops and talks with different topics of interest to those who are part of this ecosystem, such as entrepreneurship, innovation and technology. All content will be spread through our partners live and free of charge.
This is not the time to be physically present at coworking spaces, associations, or innovation hubs. But it is the perfect time to make the most of your time home, the mind sane and businesses growing.
#stayhomekeepgrowing