Event Information
Refund Policy
Refunds up to 1 day before event
About this Event
**Startup Business is full of uncertainities & Customer "may be" the King but not always.
**As a Startup Founder, lie to the world if you want to but must not lie to yourself.
** You must get & value Second (2nd) Opinion even if you are very very sure about something.
**I am here to help you to find the answers or solutions for the problems and the advices that you are looking for your Startup Business.
-
-
Learn the following essential elements for a startup & also get consultation on the same:
1. BUILDING A STARTUP BUSINESS:
No Idea is never too old to break or set records, Market is always ready for it.
2. POC / MVP:
Show (a sample) what you are upto and do not fear.
3. PRODUCT & PRODUCT POSITIONING:
Even just a normal artwork, if placed at a Gallery, may fetch million $$
4. GO TO MARKET STRATEGY:
Let the people know what you are selling, even before you have produced it.
5. INVESTMENT READINESS:
See if you have a product or idea and you have sold it to someone, just anyone.
6. INVESTOR'S ANALYSIS OF A STARTUP:
Investors just ask very basic questions and you need to know what are those & why?
-
-
THIS MENTORSHIP & CONSULTATION IS FOR YOU & YOUR BUSINESS:
1. If you are planning a Startup Business & don't know how to execute it in order to get the Success in less efforts, little time & less money.
2. If you are not sure whether the idea for your Startup business will work or not and what are the ways to make it work
3. If you are facing problems in building a Minimum Viable Product (MVP / POC) or if you don't know how to build your MVP without spending even a single $.
4. If you have no idea what would be your product or if it will be acceptable by the Market & If you have no idea how to position your product in the market
5. If you are failing to build the best Go To Market Strategies for your Startup Business
6. If you are unable to get the Statistics or failing to get the Statistics through market research
7. If even with multiple efforts and after wasting a lot of time and money you fail to understand why your Startup Business is Failing or Not Picking Up
8. If you are Struggling to make best Sales or Marketing Stregies to sell your product and to get initial customers
9. If you are Unable to Raise Funds and you didn't get the reason why Investors are not paying any attention to you & your business
10. If you have everything in line, yet fail to understand how to get initial funds for your Startup Business.
11. If you are unable to determine the actual value of your product that customers would love to pay without any hesistation
12. If you are facing financial, operational, customer problems in your Startup Business
13. If you are unable to get customers in your business or if you are unable to retain the customers for recurring business
14. If your startup business is on the verge of Collapse and you are unable to find a way out
-
-
ABOUT:
I am Lakshman Singh (Angel Investments, Business Advisor, Business Consultant, Business Auditor, Startups Mentor, Entrepreneur, CEO & Founder)
I have over 15 years of relevent experience and help people in business through Consultations, Advices & by Auditing the Businesses. I also help businesses by investing in them, mentoring them and giving them exposure of my network.
The Duration of this Consultation will vary from 30 - 60 minutes.
-
Web : https://www.lakshmansingh.com/
Blog : https://www.lakshmansingh.com/blog
Linkedin : https://linkedin.com/in/iamlakshmansingh
Email : Connect@LakshmanSingh.com
DO ASK ME ANY QUESTIONS THAT YOU HAVE & I'D BE HAPPY TO HELP YOU.
***THIS IS AN ONLINE CONSULTATION THROUGH ZOOM VIDEO CONFERENCING FOR EVERYONE FROM ANYWHERE***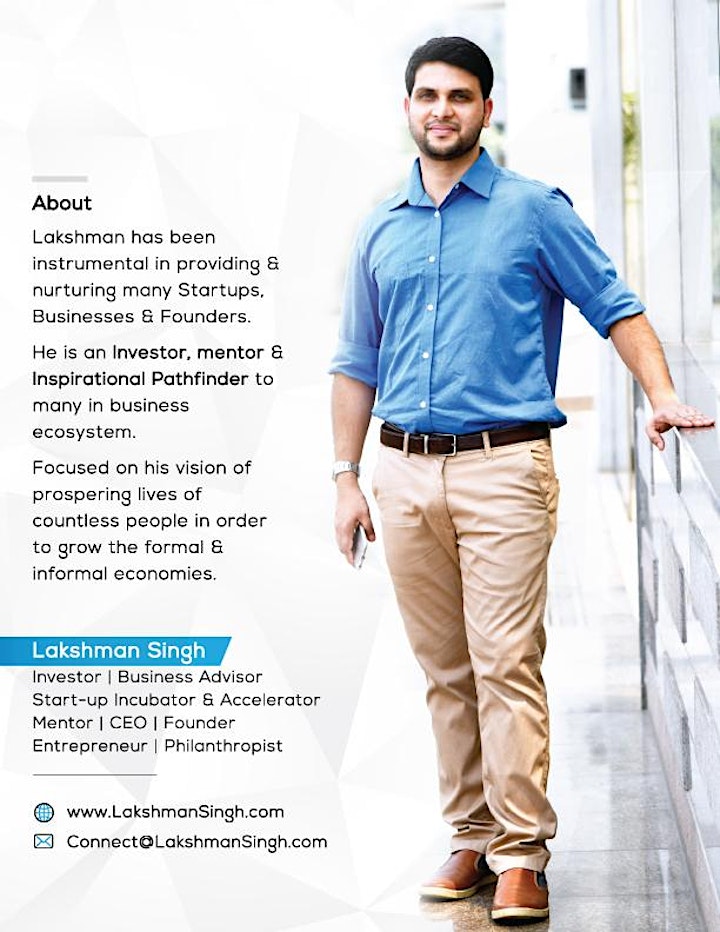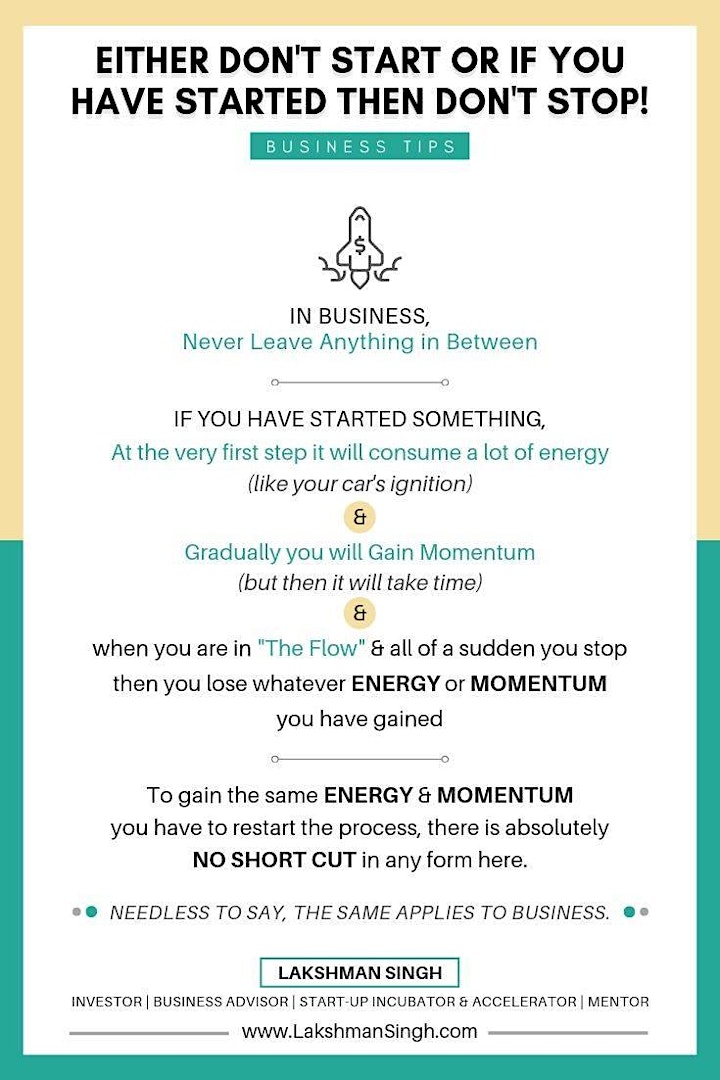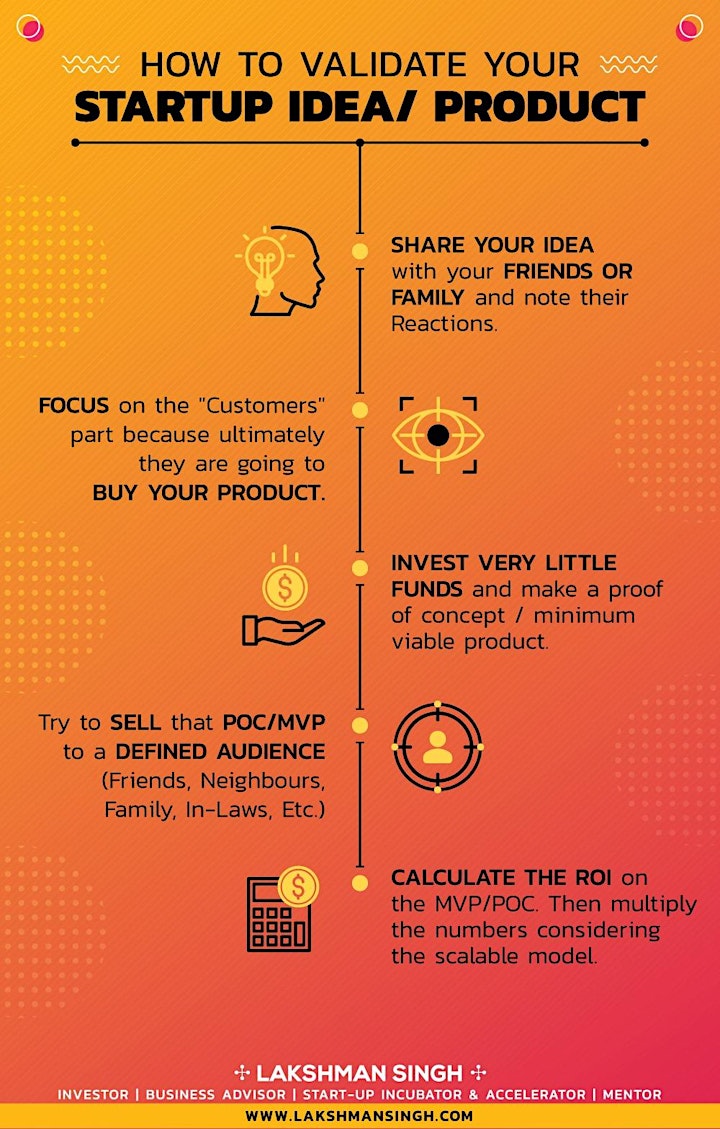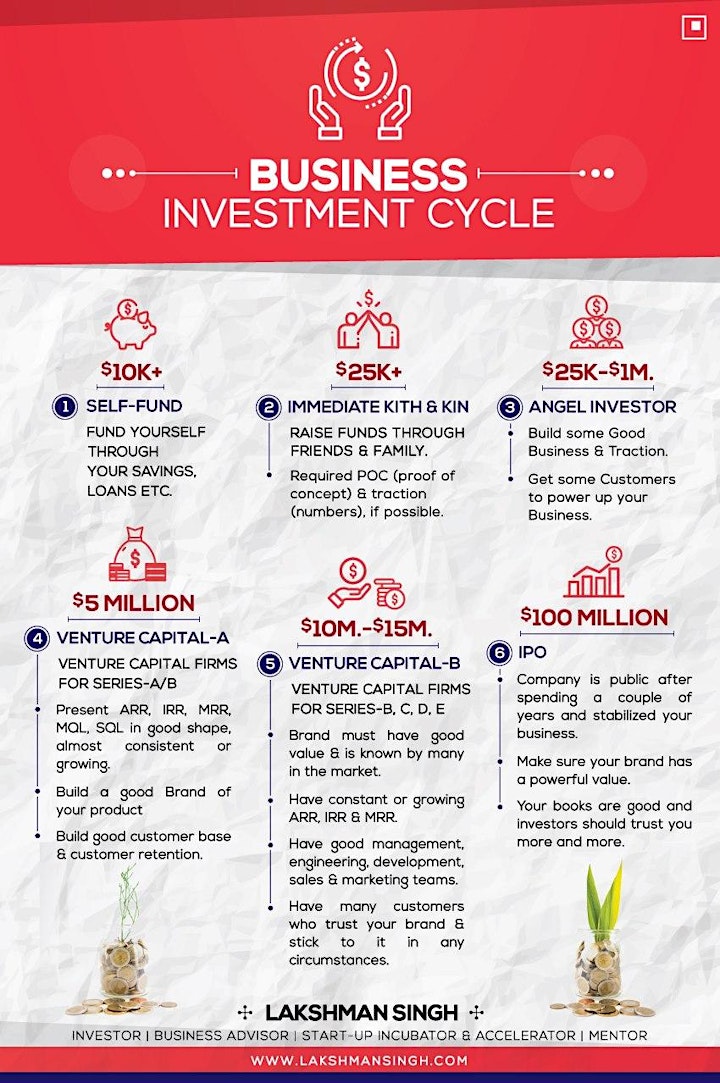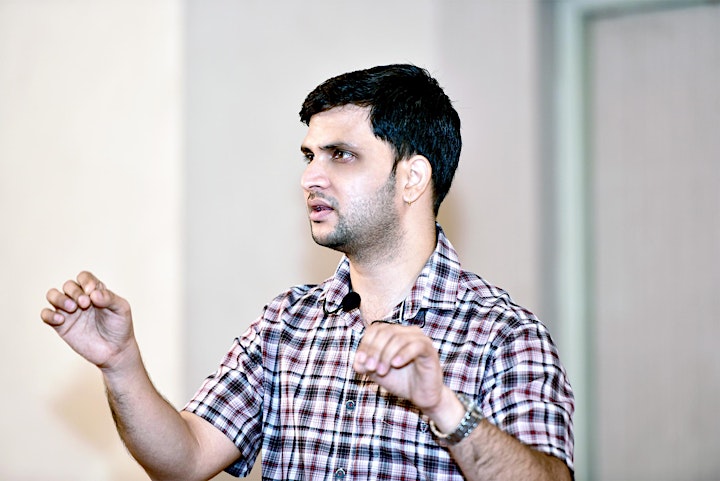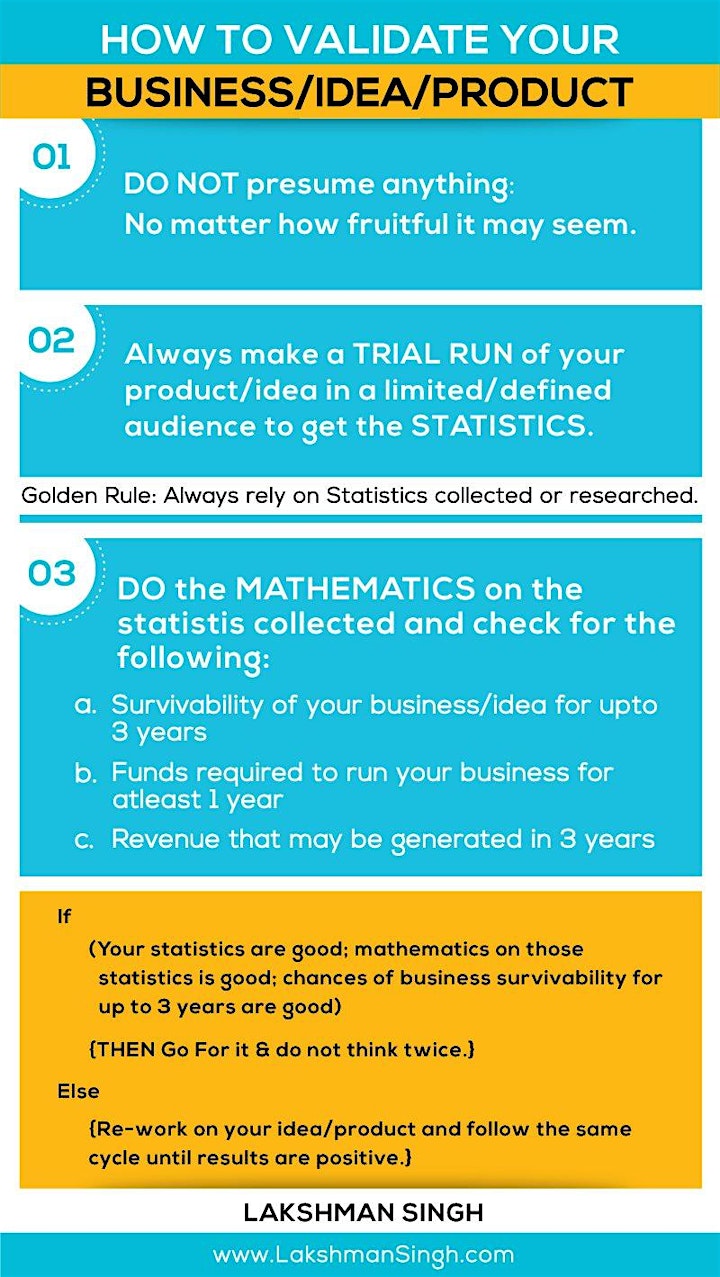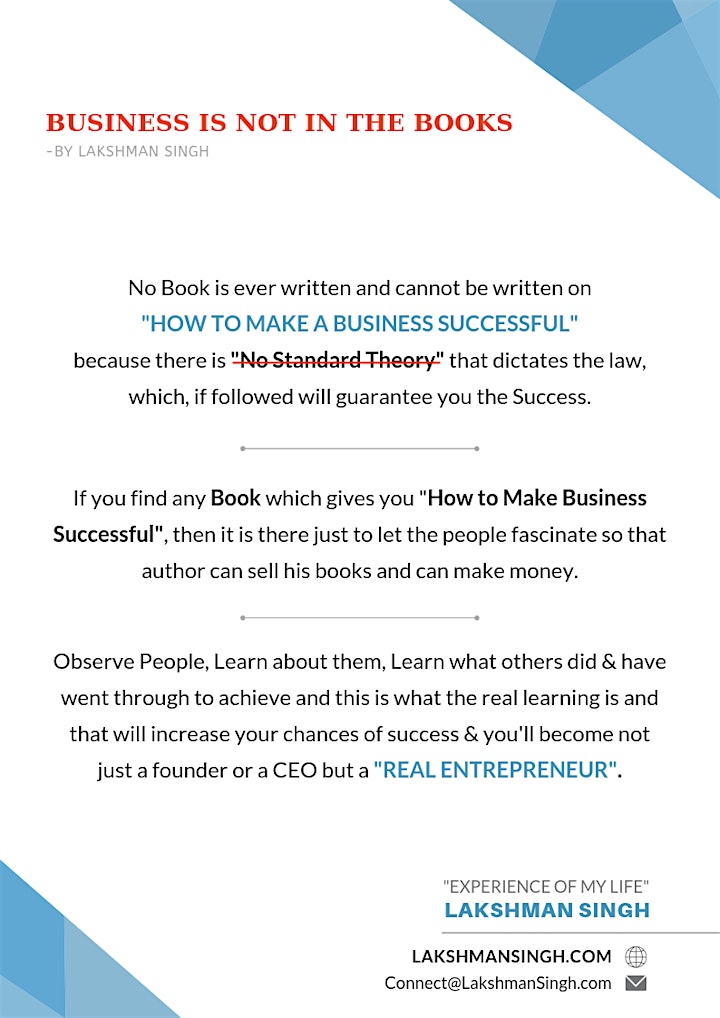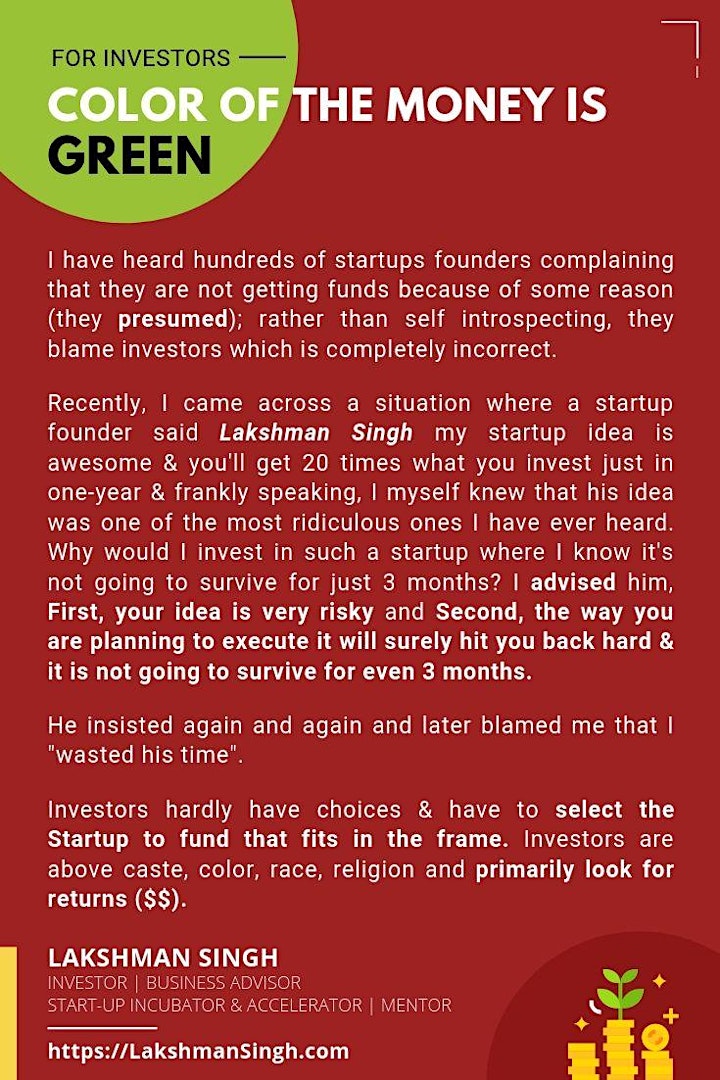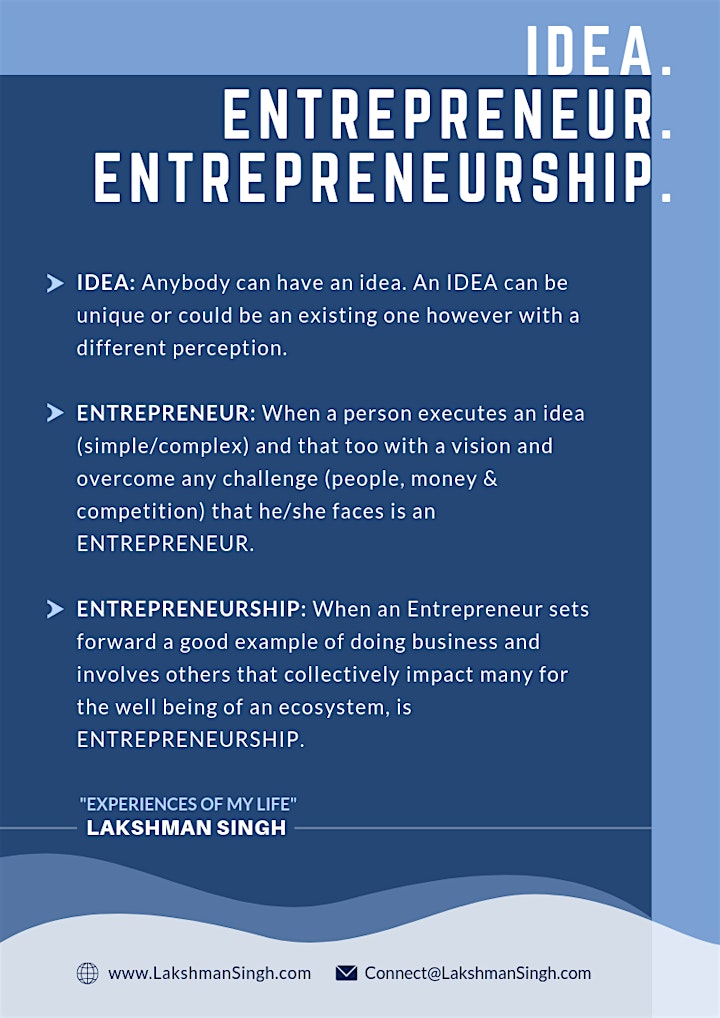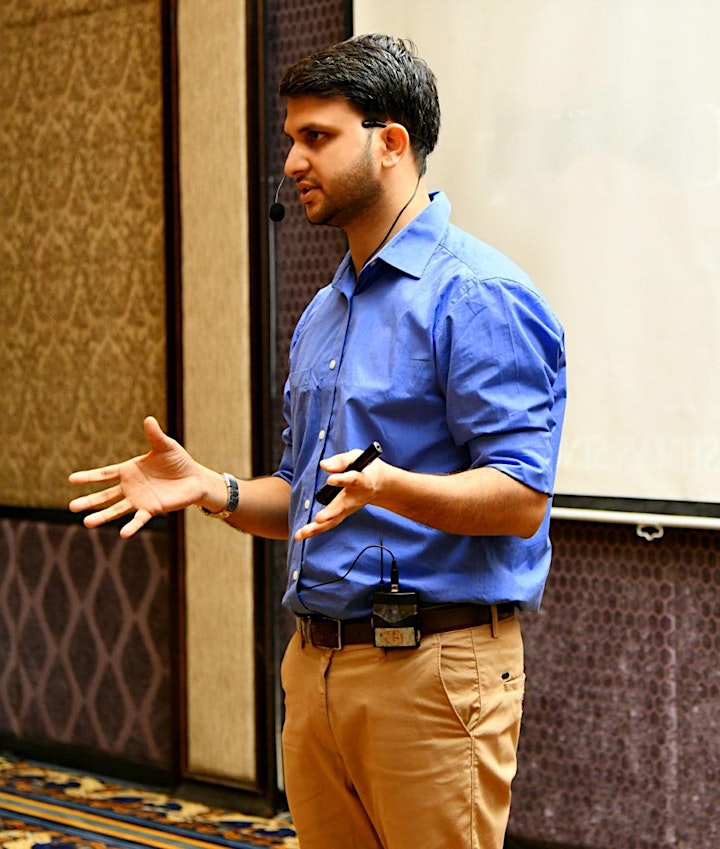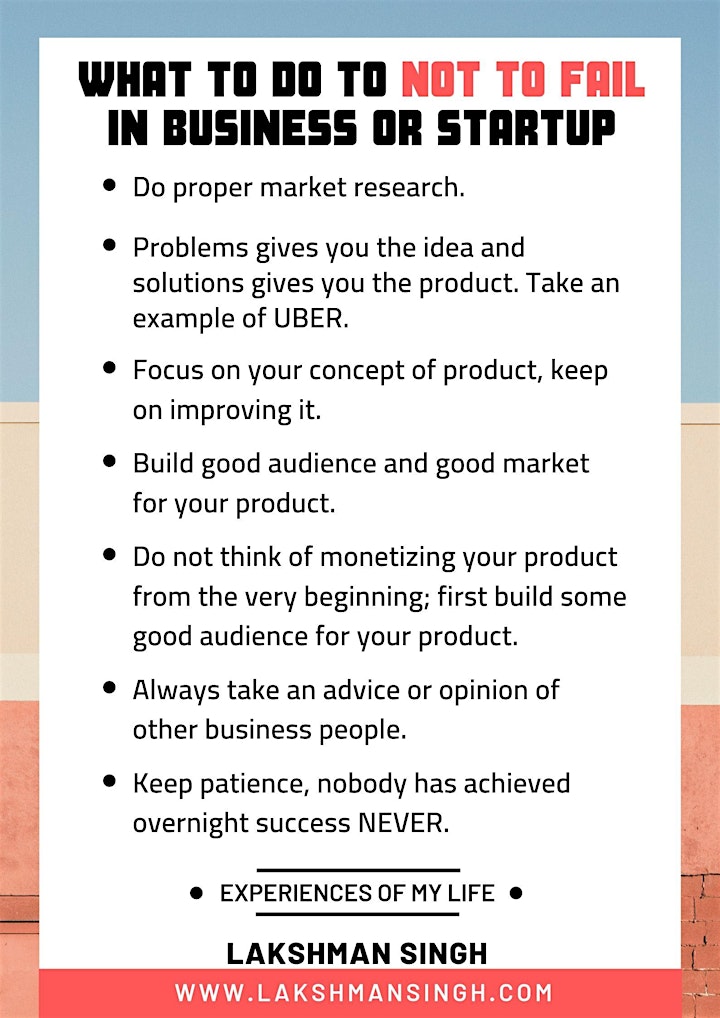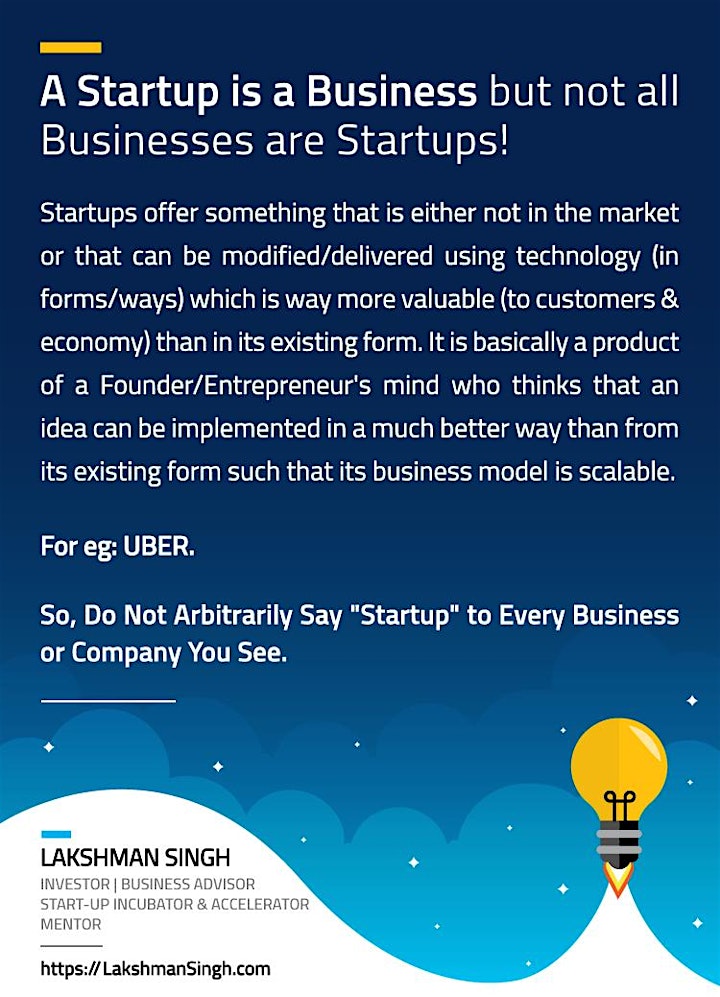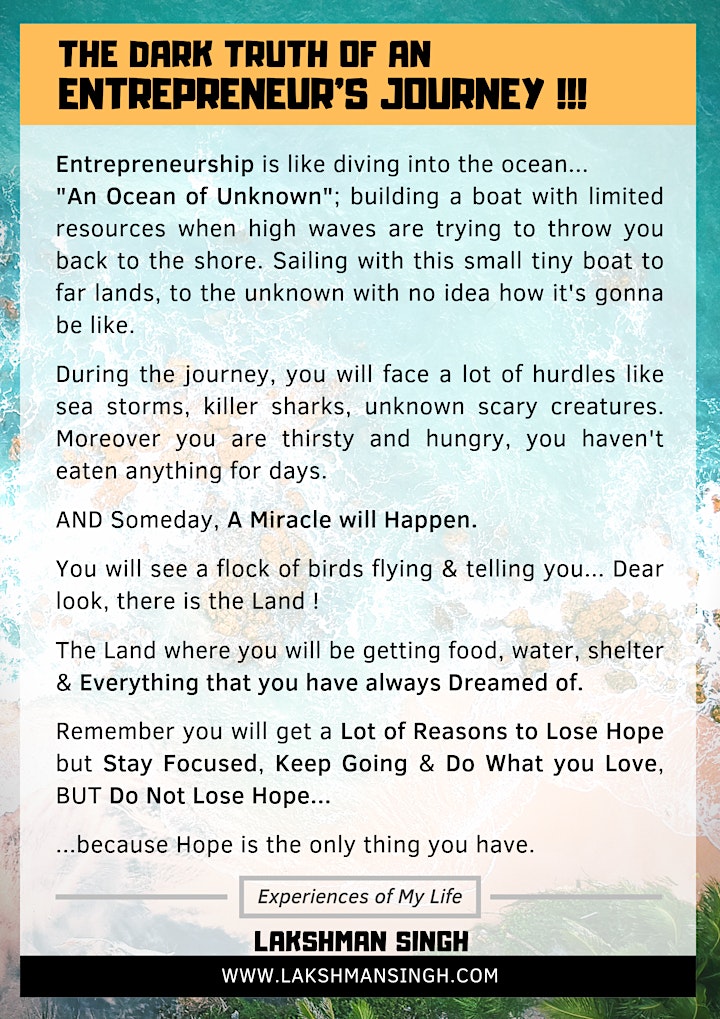 Date and Time
Location
Refund Policy
Refunds up to 1 day before event