StartupJohor April Meetup ft Ben Chew, Startupjobs.asia
When and where
Location
MSC Cyberport Sdn Bhd Board Room, Lvl 29 No.5 Jln Bukit Meldrum Johor Bahru, Johor 80300 Malaysia
Description
StartupJohor April Meetup ft. Ben Chew, StartupJobs.asia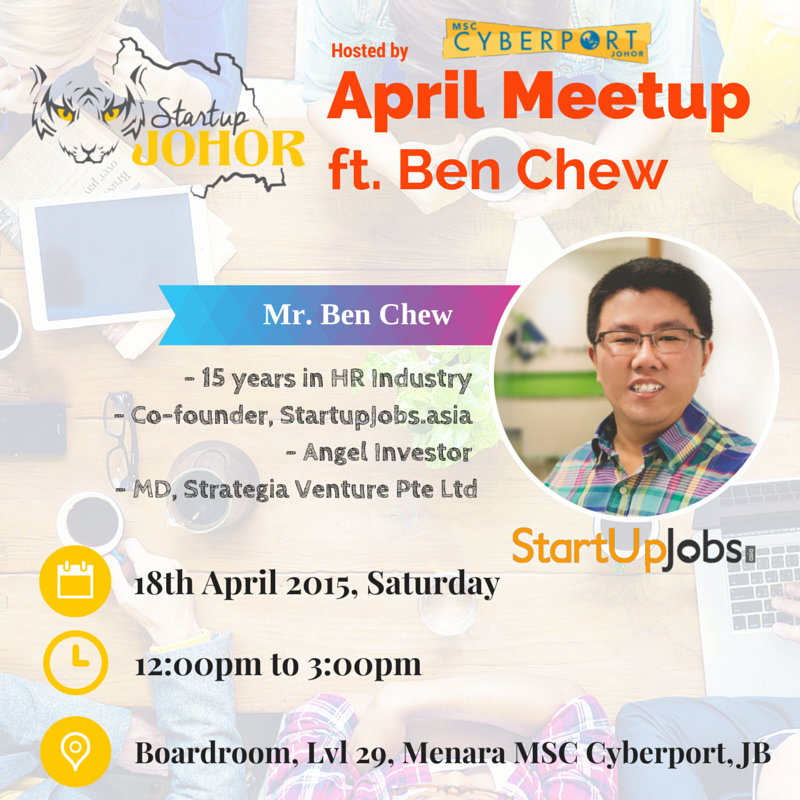 There's a saying, most of the startups fail, not because of the idea, but issues with the team.
With 15 years of experience in recruitment business and angel investor for tech startups, we've invited Mr Ben Chew to come along and share with us and provide his insights. We'll touch on almost every issue regarding human resources management for a startup, all the way from getting the right co-founder, building the right team and eventually hiring & firing your 1st employee.
If you've an idea to run a startup, you're currently running a startup or working in a startup, this is a MUST ATTEND event in Johor Bahru !
Date : 18th April 2015, Saturday
Time : 12:00pm to 3:00pm (Registration starts at 11:30am)
Venue : Boardroom, Lvl 29, Menara MSC Cyberport, Johor Bahru
Fee : RM10 to pay at the door ( 40 tickets available only! )
Agenda
11:30am Registration Starts
12:00pm Opening speech & Introduction
12:30pm Fireside chat with Ben Chew
02:30pm Pizzas' & Networking
03:00pm Wrap up
About the Speaker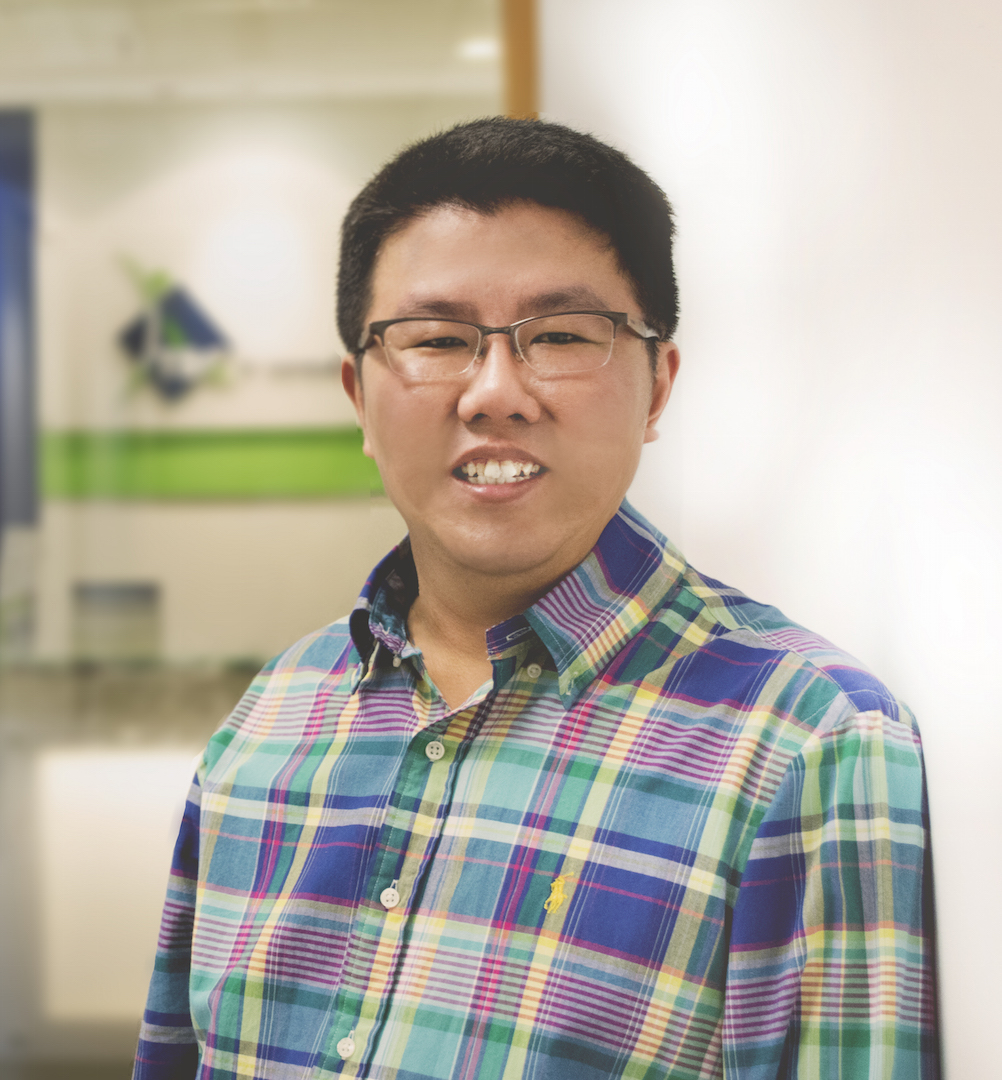 Ben Chew is a serial entrepreneur predominately in the HR/Recruitment space for the past 15 years. He run a successful boutique recruitment business based in Singapore and is also actively running his other HR tech projects.
Ben believes in the importance of community building and is also involved on initiatives within the startup eco-system.
One of his project that he run is
Startup Jobs Asia
which aim to be the voice for startup hiring within Asia. Also, he is contributing in the organising committee of the
inaugural
PHPConf.Asia
first time ever in Singapore.
Beside that, he started recently a
ground up community initiative is
Cafe For Work
which he hope to offer reviews and insights of his personal experiences of working in various cafe in the perspective for alternative work lifestyle.