STI has turned around. What are the stocks to watch? 股市已经转好,二月份 您可以看哪些股票?
Description
In May2012 we successfully forecasted the bearish market for the entire month, and in June 15 we accurately capture the turning point in the market where most stocks start to turn from bearish to bullish. In November 2012, we help our students to get in the market when times are low.On 31 May 2013, we successfully called for Market CORRECTION again!Just before market crash down 300points! When will be the next turning point? Will you be catching the right wave this time? Come listen to what we have to say in our upcoming seminar, we are ready to share with you more about Systematic trading and our Market outlook.
Join us to know what Singapore stocks to watch using our ARTSystem
and
How the system Work For YOU?
Date: 20 Feb 2014, Thu (English Seminar)
7pm - 10pm
21 Feb 2014, Fri (华文讲座) 7pm - 10pm
Venue: 141 Cecil Street, Tung Ann Association Building #07-02 S(069541) Tanjong Pagar MRT Exit G, walk straight 80m, opposite the traffic light
Speaker: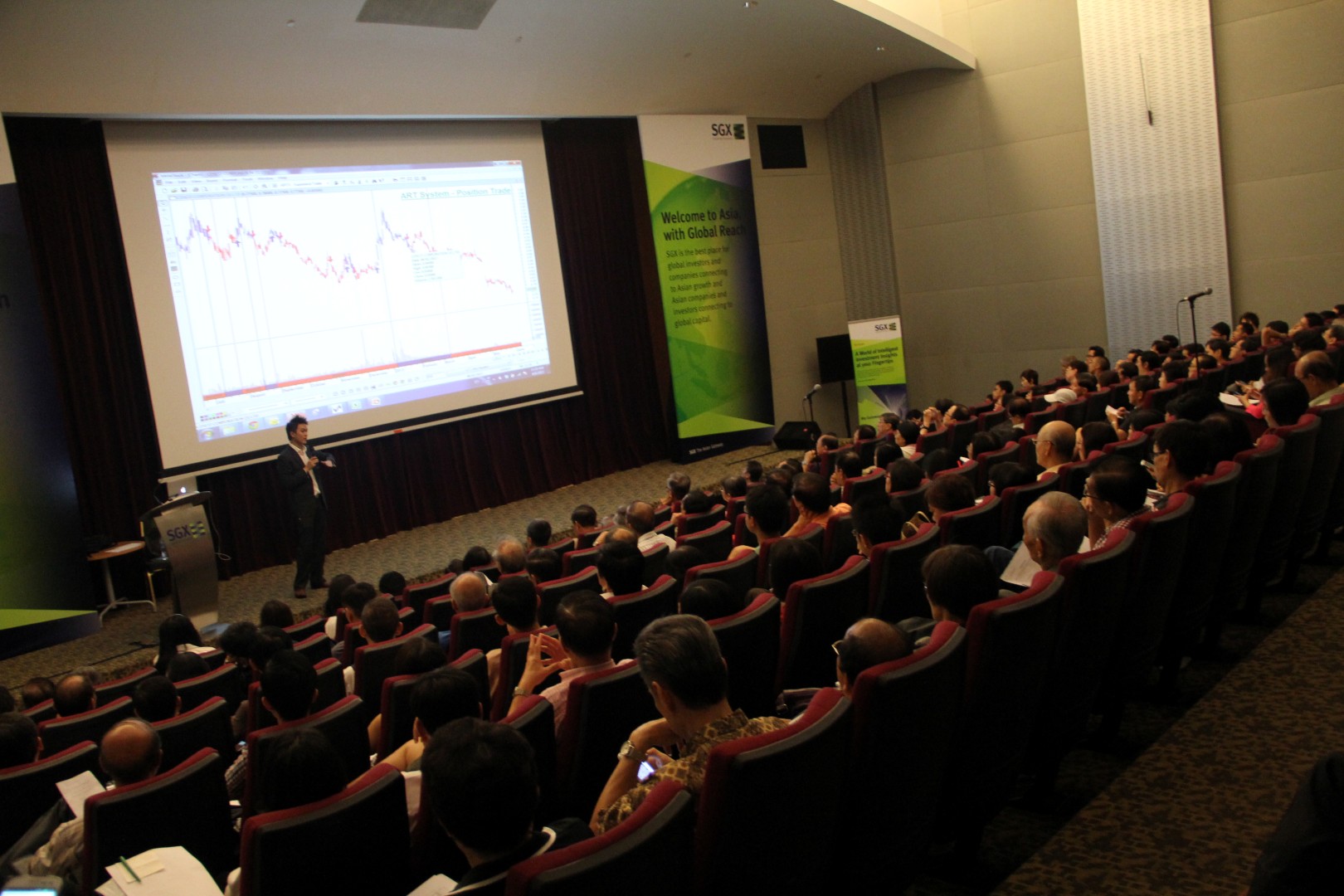 Andy Yew graduated from the Royal Melbourne Institute of Technology University with a Bachelor in Business (Economic and Finance). He started trading equities since 2005; during his early trading days, he had a lot of setbacks and realised the importance of receiving coaching in trading. He is the founder of ART Stock Trading System– he began coaching in 2011 and has since conducted more than 100 seminars. Trading is his passion and his objective is to equip the retail investors with the right values and skills to invest successfully in the stock market. He joined Phillip Securities as a remisier in 2010, and was also awarded the "Top Newcomer 2010″ by Phillip CFD in the same year, and also awarded for 2013 Top CFD specialist and 2013 Top 10 CFD award. Besides being a columnist at ShareInv.com Andy also actively blogs on stock analysis, you can check out his market view at www.andy-yew.com
Organizer of STI has turned around. What are the stocks to watch? 股市已经转好,二月份 您可以看哪些股票?