Storytelling in Music - A Music Production Webinar
Have you ever wondered how to tell a story or describe a picture through an aural experience?
About this event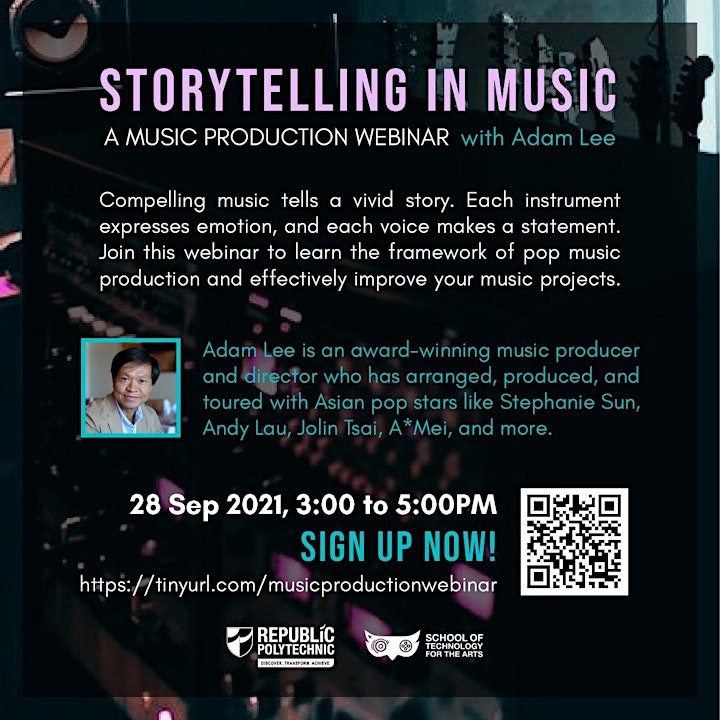 Take a journey with award-winning music producer and director Adam Lee as he walks you through real-world examples of a commercially released pop song.
Learn tips & tricks on how to:
Describe a feasible workflow for pop music production
Recognize the role of instrumentation in creating musical genres
Examine the impact of sonic-frequency decisions in music arrangement on the musical mood of pop music tracks
Explain how repetition is used in pop music to create hooks to make the music more appealing to listeners
This webinar is suitable for anyone with a keen interest in music production.
Registration Link: https://tinyurl.com/musicproductionwebinar
Organiser of Storytelling in Music - A Music Production Webinar