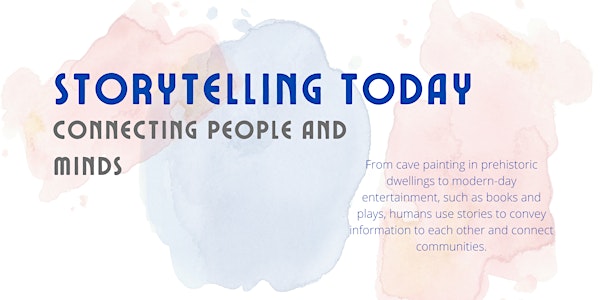 Storytelling Today | Stories on Disabilities
This session is about developing communication, empathy and empowering individuals with special needs to share their stories.
About this event
About the Programme/Event
True allyship and inclusion begins by reckoning with deep-seated biases. All over the world, there are children and adults with disabilities stories about their lives but too often, they are not heard. Be part of this dialogue featuring authors who write about disabilities, Dr Sa'eda Buang and Eva Wong Nava.
About the Speaker(s)
Eva Wong Nava | Author & Autism Advocate
Eva Wong Nava was born on a tropical island where a merlion spurts water. Her ancestors braved monsoon winds sailing to British Malaya to plant roots in Southeast Asia. When the winds changed, they sailed again and found another home somewhere in the western hemisphere. She combines degrees in literature and art history and writes stories that explore identity, culture, and belonging. Eva has written an award-winning middle-grade novel and several picturebooks. She lives in London with her family, two scampering squirrels, and a regal fox. You can find out more about her here. (https://evawongnava.com)
Dr Sa'eda Buang | Author & Educator
Dr Sa'eda Buang is a Senior Lecturer in the Asian Languages and Cultures academic group, National Institute of Education (NIE) at the Nanyang Technological University (NTU), Singapore. Her research interests are in the areas of comparative literature, cultural studies, curriculum development and reformation, critical literacy, Muslim education, alternative assessments, and Jawi manuscripts.
Dr Sa'eda writes poetry, short stories, and academic papers on literature. She won the much-coveted Literary Prize (poetry) for "Pustakaku Dalam Remang Senja" (My Reading Room in the Twilight) awarded by the Singapore Malay Language Council in 2003; the Literary Prize (short story) for "Ke Puncak Pun Tidak" (To Summit No More); and the Literary Prize (commendation, poetry) for "Malang, Senda dan Citra" (Misfortune, Hope and Comedy), both in 2005. Her award-winning poem, "Pustakaku Dalam Remang Senja" was translated into Mandarin and was featured in Singapore's Chinese daily Lianhe Zaobao in 2003.
About Storytelling Today
Storytelling is an inseparable part of human history. From cave painting in prehistoric dwellings to modern-day entertainment, such as books and plays, humans use stories to convey information to each other and connect communities. Authors and professional storytellers will share their crafts this February.
About One Story
One Story is a project by the National Library Board to make Singapore short stories – originally written in Tamil, Malay, Chinese, or English – available in the other languages. The project aims to bring these stories to more readers beyond the language communities that they were originally written for. "Razi" is a short story by Sa'eda Buang that was originally written in Malay. This book features the story in all four languages.

Online Programme/Event Administrative Information
·       This programme is conducted entirely online. You may access Zoom via the app or using a web browser
·       Please ensure that you enter a valid email address as you will receive an email with the link to the online programme/event near the day of the programme/event
·       The link of the programme should not be shared with others
·       Do ensure you have a strong internet connection. Using your mobile data is not recommended
The National Library Board, Singapore (NLB) reserves the right in its absolute discretion to disqualify or refuse admission to any registrant without any reason and notice