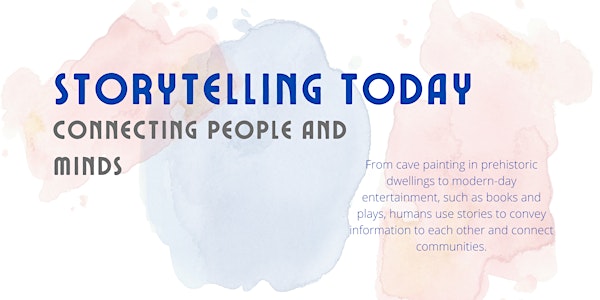 Storytelling Today | Translating Culture through Storytelling
Join Annaliza Bakri and Dr. Nazry Bahrawi as they share storytelling techniques across language and cultures.
About this event
About the Programme
Every culture has its own stories to tell. Storytelling is the foundation of human culture. In traditional cultures around the world, telling stories not only entertains but conveys practical information about survival along with the beliefs, taboos, rituals, and social mores.
About the Speaker(s)
Annaliza Bakri | Educator, Translator and Storyteller
Her research interests include the interplay of ideology and ethnicity in shaping the dominant narratives in literature, language education, and the intersection between translation, history, humanity and storytelling. Her writings have been published in Prairie Schooner, Brooklyn Rail, Transnational Literature, s/pores, Budi Kritik (2019), Asymptote and Centre for Stories.
She edited and translated a poetry anthology featuring places on this tiny red dot by the best Singapore Malay poets titled Sikit-Sikit Lama-lama Jadi Bukit (2017) and she co-translated award-winning poet, Alvin Pang's 'What Gives Us Our Names'(2011) into the Malay – 'Yang Menamakan Kita' (2019).
Nazry Bahrawi | Educator, Translator, Author and Storyteller
Dr. Nazry Bahrawi specialises in the comparative study of texts, theories and traditions of Indian Ocean cultures between the Malay Archipelago and the Middle East. His research is informed by discourses in world literature, decolonial theory, translation studies and ethnic studies. He published in these areas in peer-reviewed journals and edited volumes.
Dr. Nazry translated two literary works from Bahasa to English by Singapore's Cultural Medallion winners: namely, Mohamed Latiff Mohamed's collection of short stories, Lost Nostalgia (Ethos: 2017) and Nadiputra's play, Lorong Buang Kok: The Musical (Cokelat: 2012). His latest book Singa-Pura-Pura launched in Sep 2021, translated Malay Speculative Fiction from Singapore.
About Storytelling Today
Storytelling is an inseparable part of human history. From cave painting in prehistoric dwellings to modern-day entertainment, such as books and plays, humans use stories to convey information to each other and connect communities. Authors and professional storytellers will share their crafts this February.
Online Programme/Event Administrative Information
This programme is conducted entirely online. You may access Zoom via the app or using a web browser.
Please ensure that you enter a valid email address as you will receive an email with the link to the online programme/event near the day of the programme/event.
The link of the programme should not be shared with others.
Do ensure you have a strong internet connection. Using your mobile data is not recommended.
The National Library Board, Singapore (NLB) reserves the right in its absolute discretion to disqualify or refuse admission to any registrant without any reason and notice.