Description
In a world of too many options and too little time, our obvious choice is to just ignore what doesn't connect. A HR policy, strategy, data analysis are dry documents that do not stick and rarely achieve the desired outcome.
Stories are the only way to get attention and make your messages stick in a practical and logical way.
Narative's Strategic Storytelling Workshop is designed to teach business professionals how to get your messages across to achieve your desired outcomes.
Imagine yourself at workplace. Now imagine communicating with someone you find it challenging to communicate with
Most likely you will find yourself in these sorts of places;
Presenting a complex idea to a client or your team
Conducting a team meeting to get them aligned
Doing a Product Demonstration
Or simply having a discussion with your team or a client who you find difficult communicating with
We have all left these conversations, discussions and presentations not being heard and feeling frustrated
Every business communication happens with a desired action in mind but often our voice falls on deaf ears.
This is exactly the kind of challenge this workshop aims to solve. Some of the outcomes we have helped our past participants achieve are Inluencing Stakeholders, Delivering Memorable Presentations, Winning Sales Pitches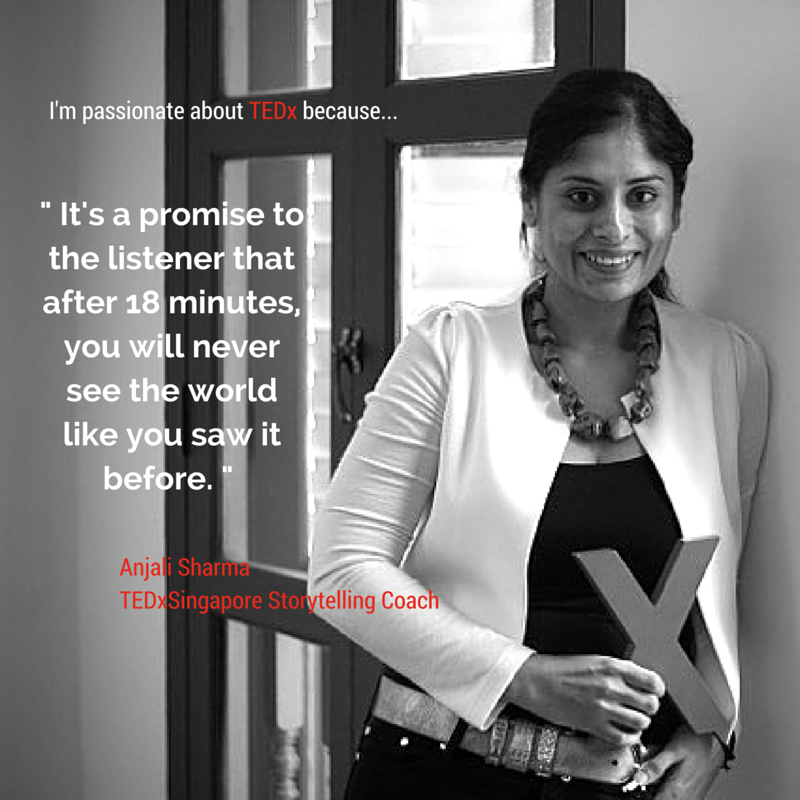 One of the outcomes that we are most pleased to have achieved for our clients was our work with TEDx Singapore where we got to work with selected TEDx Speakers and helped them convert their ideas in to a story.
This is what our key client Dave Lim had had to say about our work
"As the founding curator of TEDxSingapore, my team and I coach our TEDx speakers ahead of their talks.
We had presentations and slide design experts and also needed a storytelling expert. In 2015, we met Anjali and invited her to be our Storytelling Coach. Anjali has the X factor and her passion for storytelling is infectious and inspirational"
We imagine there are burning questions you have about the Workshop. Here are some proactive answers
What are the learning outcomes? Hear it from our Previous Participants . Click here
Who should attend this workshop?
Strategic Storytelling Workshop is suitable for any business professional who wants to his/ her message to stick

Our previous participants have included Sales Professionals, Data Analysts, Business Leaders, Marketing Professionals, Business Owners, Project Managers, Conultants and Trainers. You can hear some of them talk about their experiences here
Workshop Highlights
We believe that no change can happen without an understanding of who the audience is.
Understanding your Audience
In an effort to understand our audiences better we organise a phone call before the session with each one of the registered participants to get an understanding of thier work and communication challenges faced by them in their day to day work.
Scenario Based Learning
With the information and insights we collect on the phone call, we develop scenarios that aim to solve their communication challlenges. The workshop is Scenario-based learning (SBL) and uses interactive scenarios to support active learning strategies such as problem-based or case-based learning.
It normally involves participants working their way through a storyline, usually based around an ill-structured or complex problem, which they are required to solve. In the process participants must apply their story acquired story skills.
Our focus is on practical learning versus theoretical frameworks and methodologies which participants find hard to apply
A full agenda is sent to the participants 2 weeks before the workshop. Some of the story scenarios that we work with are Data Story, Change Story, Resonance Story and Storytelling for Presentations
What is unique about the workshop?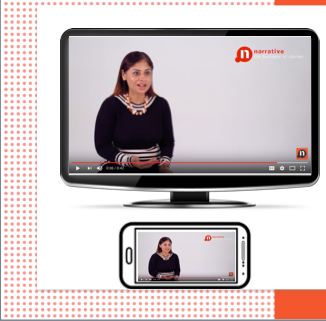 We have a very engaging and relevant post learning mobile program that each participant gets to join post the workshop.
We do not dump you with more information but send you learning triggers every week for 10 weeks to ensure that the workshop learning embeds. We have successfully implemented this with Fortune 500 companies
About Narrative: The Business of Stories
Narrative is a management consulting firm that provides Business Storytelling for Organizational Change. Anjali Sharma is the Managing Director of Narrative: The Business of Stories. Anjali has an extensive background in Hospitality and Client Relations having worked as a Director with the Hyatt Hotels and Brand Management Agencies such as Jack Morton and George P Johnson, in India, Singapore and Australia.
This background constantly informs her Business Storytelling workshops so that they are not just theoretical, but are based on extensive experience, knowledge and understanding of strategic issues facing companies and of the issues facing employees in delivering their best for their companies. Some of the clients Narrative has worked with are Petronas , Air Asia , GE , Danone , Cisco, Microsoft and Shell
About Anjali Sharma, Workshop Facilitator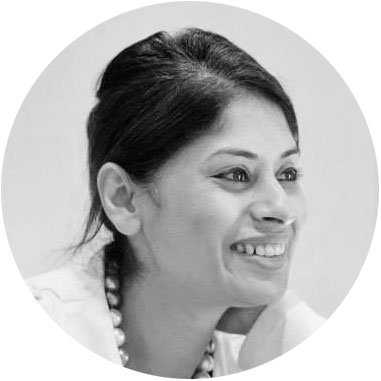 Anjali Sharma is the Managing Director of Narrative: The Business of Stories, a management consulting firm that helps businesses solve their communication challenges with stories and narrative techniques.
Anjali has worked in corporate roles for over 16 years in Australia, Singapore and India. She helps business leaders, data analysts, sales professionals and TEDx speakers find and tell stories.
Interested ? Have Questions ? Please contact Anjali via email anjali.sharma@narrative.com.sg or WhatsApp/ call her at +65 91816692