Description
Have you wondered why Stirling Road was named Stirling Road or Kay Poh Road was named Kay Poh Road?
Pop by the museum and hear renowned geographer, Dr Victor R. Savage, explain the history and objectives of street naming in Queenstown and Singapore!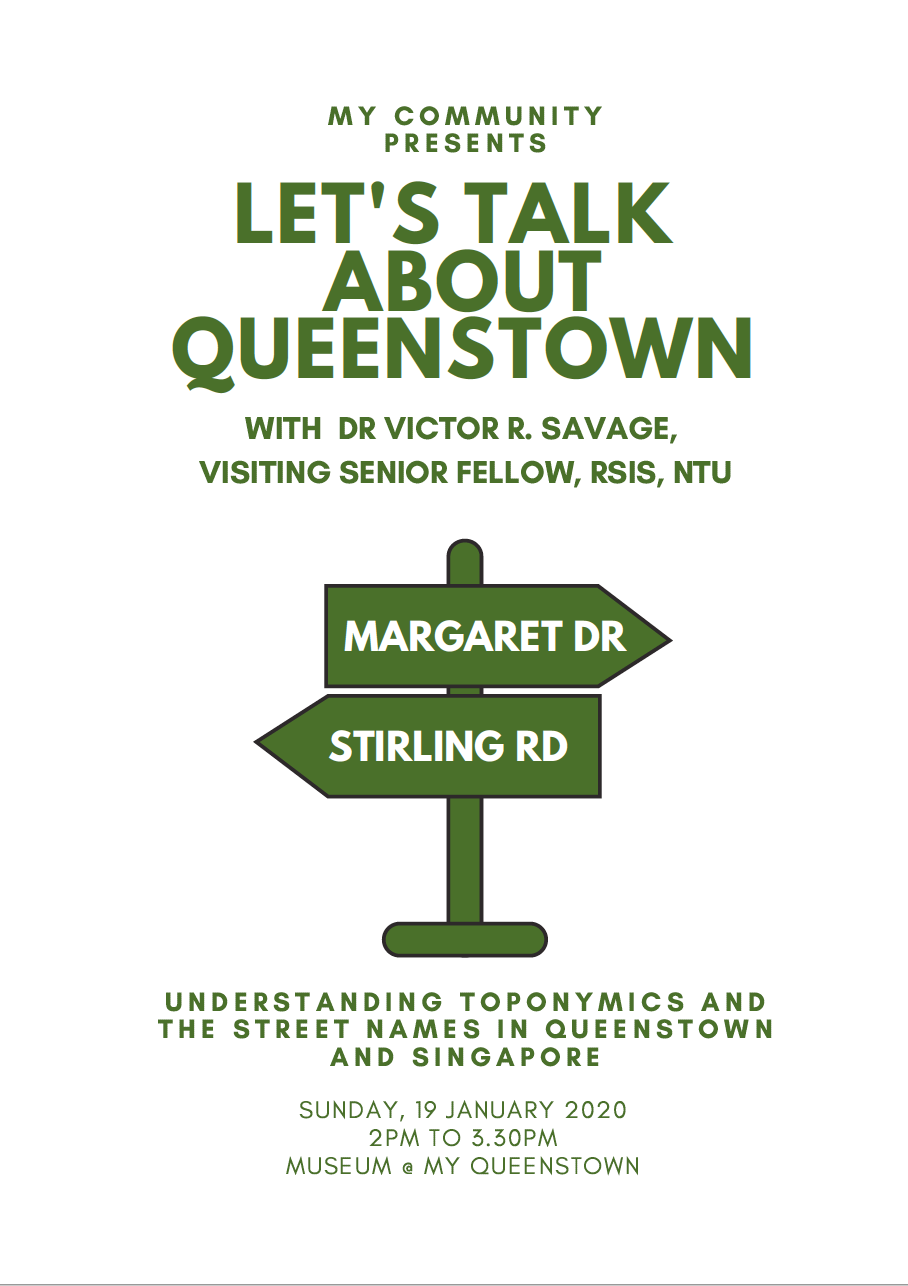 About the speaker
Victor R. Savage is visiting senior fellow with Nanyang Technological University's S. Rajaratnam School of International Studies. His research interest is mainly on Singapore and the Southeast Asian region – historical and cultural landscapes, sustainable environments, environmental education, sustainable urban development and cross-cultural issues. He is the co-author of Toponymics: A Study of Singapore Street Names
About Let's Talk About Queenstown
"Let's Talk About Queenstown" is a seminar series organised by My Community where residents and participants can get to know about the different aspects of Queenstown through professionals and experts. The series take place on every 3rd Sunday of the month.
Duration & Meeting Place
Approximate Duration: 1.5 hours (2pm to 3.30pm)
Sunday, 19 January 2019
Language: English
Venue: Museum @ My Queenstown (Block 46-3 Commonwealth Drive 01-388 Singapore 140463)