Study in UK & Australia Virtual Fair

Friday, 27 March 2020 at 17:00

-

Saturday, 28 March 2020 at 14:30 (Singapore Standard Time Singapore Time)
Event Details
Wish to check out your study options overseas with renown Australia & UK Unis? Speak to our senior Counsellors on Direct Entry to Unis or Pathways (Int'l Year One, Express Fdn & Fdn). Get advice on professional degrees such as Architecture, Physiotherapy, Accountancy, Engineering, Medicine, Dentistry, Vet Science, Health Science related degree and the various programs offered.
With the Covid 19, international travel is curtailed. Hence, we have organise this virtual fair for you to e-meet Face to Face with Renown Uni Staff WorldWide.
What you can expect from event:-
Allows you to chat 1 to 1 live online with Institution Staff
Chat Online with our team of senior counsellors
Call us to make an appointment to E-Meet with the Unis of your choice
Get all the info at 1 event
 University

 E-Meet Uni Staff 

 




    Friday 27 March 5pm - 7pm

 - Psychology, Aeronautical Engineering, Pharmacy, Architecture 

 

  

 

    Saturday 28 March 11.30am - 2.30pm

 - World Top 50

 - Law, Medicine, Aviation, Engineering, Media, Commerce

 

  


    Saturday 28 March 11.30am - 2.30pm

 - World Top 100

 - Law, Food Science, Engineering, Biomedical Science, Pharmacy

 

 

 

    Get Info about Uni of Adelaide
 Saturday 28 March 11.30am - 2.30pm

 - World Top 1% - Get Info University of Adelaide

 - Medicine, Dentistry, Vet Science, Engineering

 

 

    Get info about Murdoch Uni
 Saturday 28 March 11.30am - 2.30pm

 - Law, Vet Science, Chiropractic, Animal Sc

  Saturday 28 March 11.30am - 2.30pm

 - Durham Foundation, Lancaster Foundation, Sussex Foundation, Leeds Foundation, etc

 - ANU College, Uni of Wester Australia Foundation, Uni of Sydney Foundation

 

  Virtual Counselling with our Counsellors

 - Courses across different levels - foundation, undergraduate & postgraduate

 - Advice on student visa, airport transfer, accommodation etc

 - Cost and Scholarships available at different University

 - Application Fee Waived

 
 If you like to video conferencing (thru handphone or computer) , please let us know and we are also be able to schedule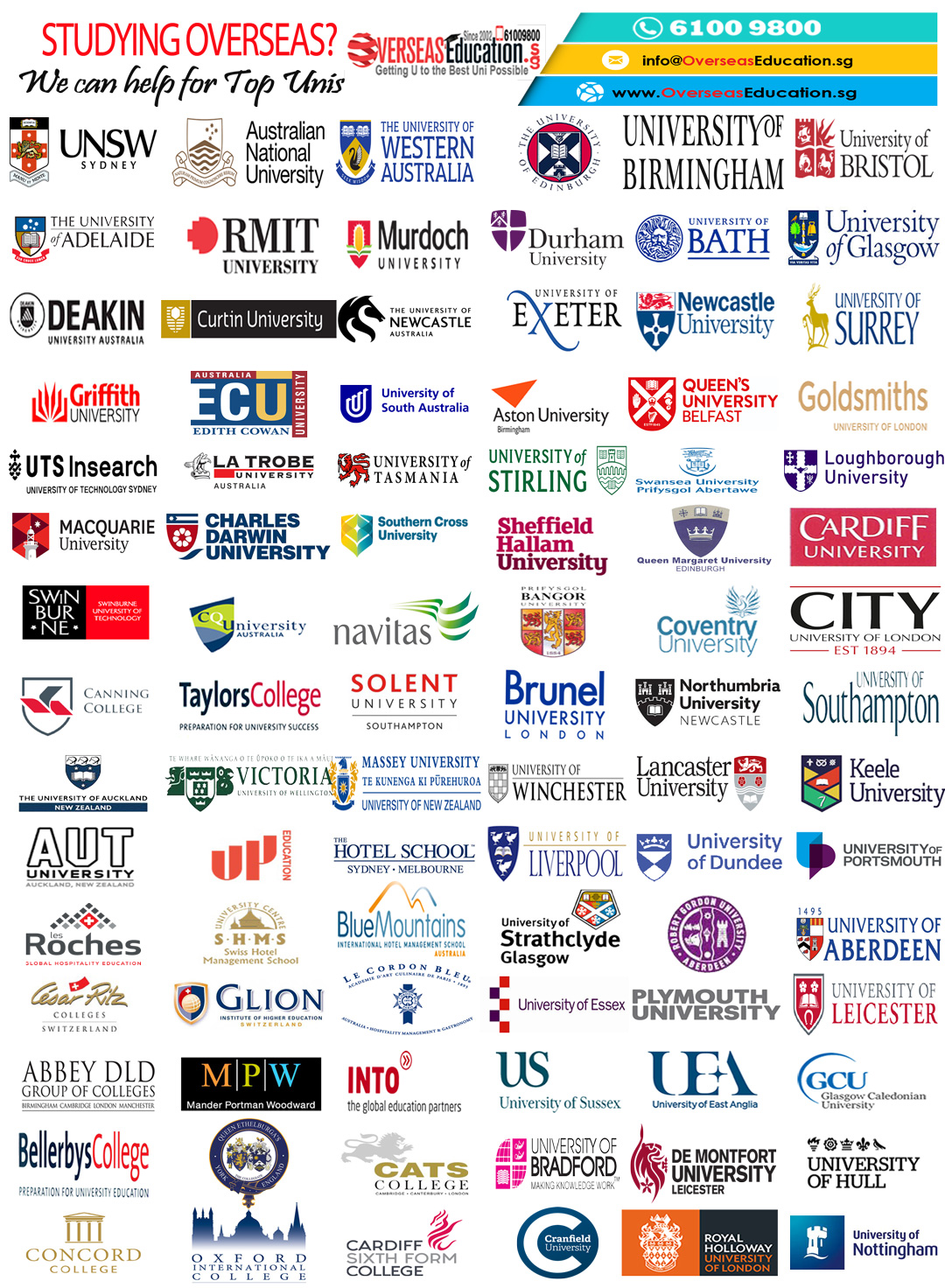 Attractive Scholarships available!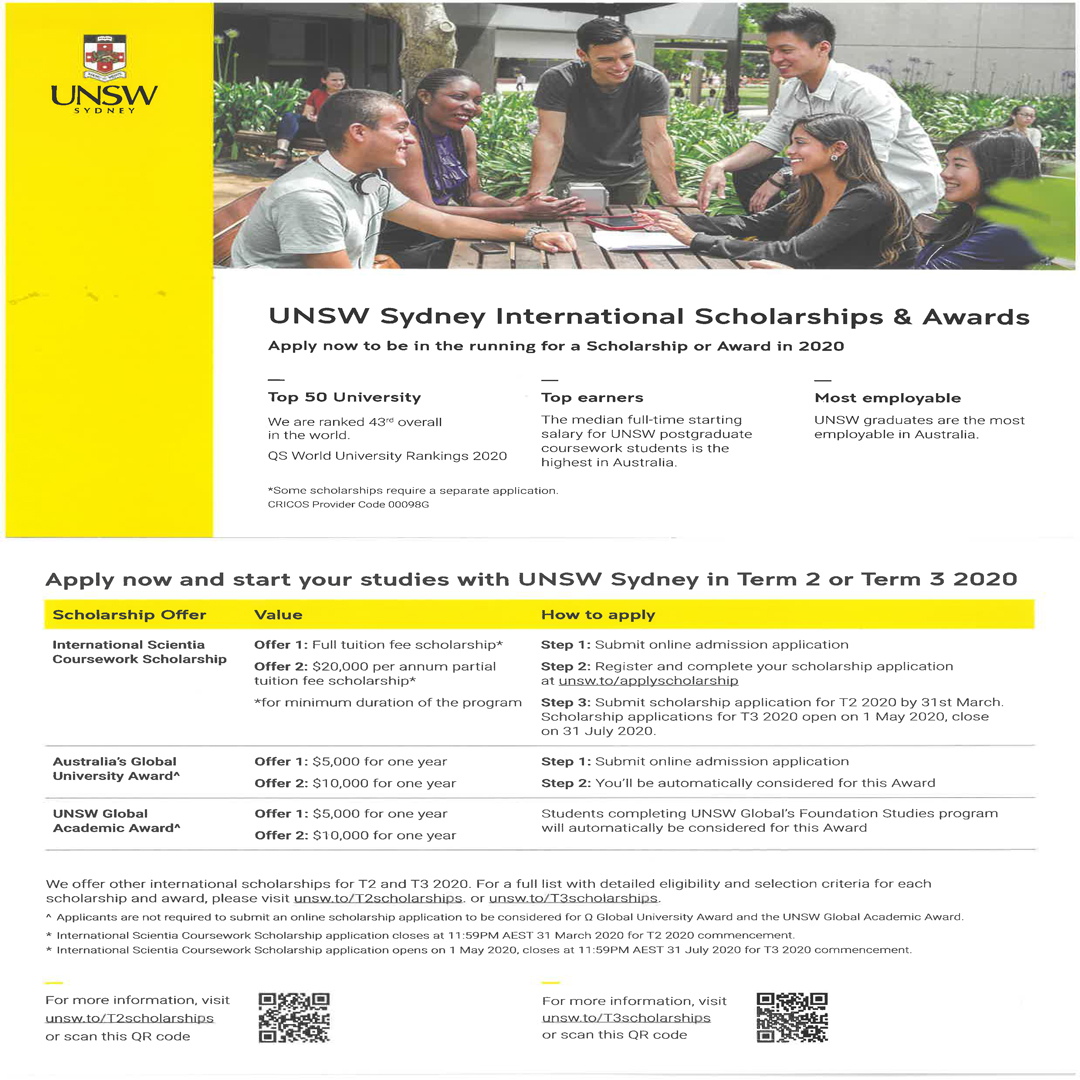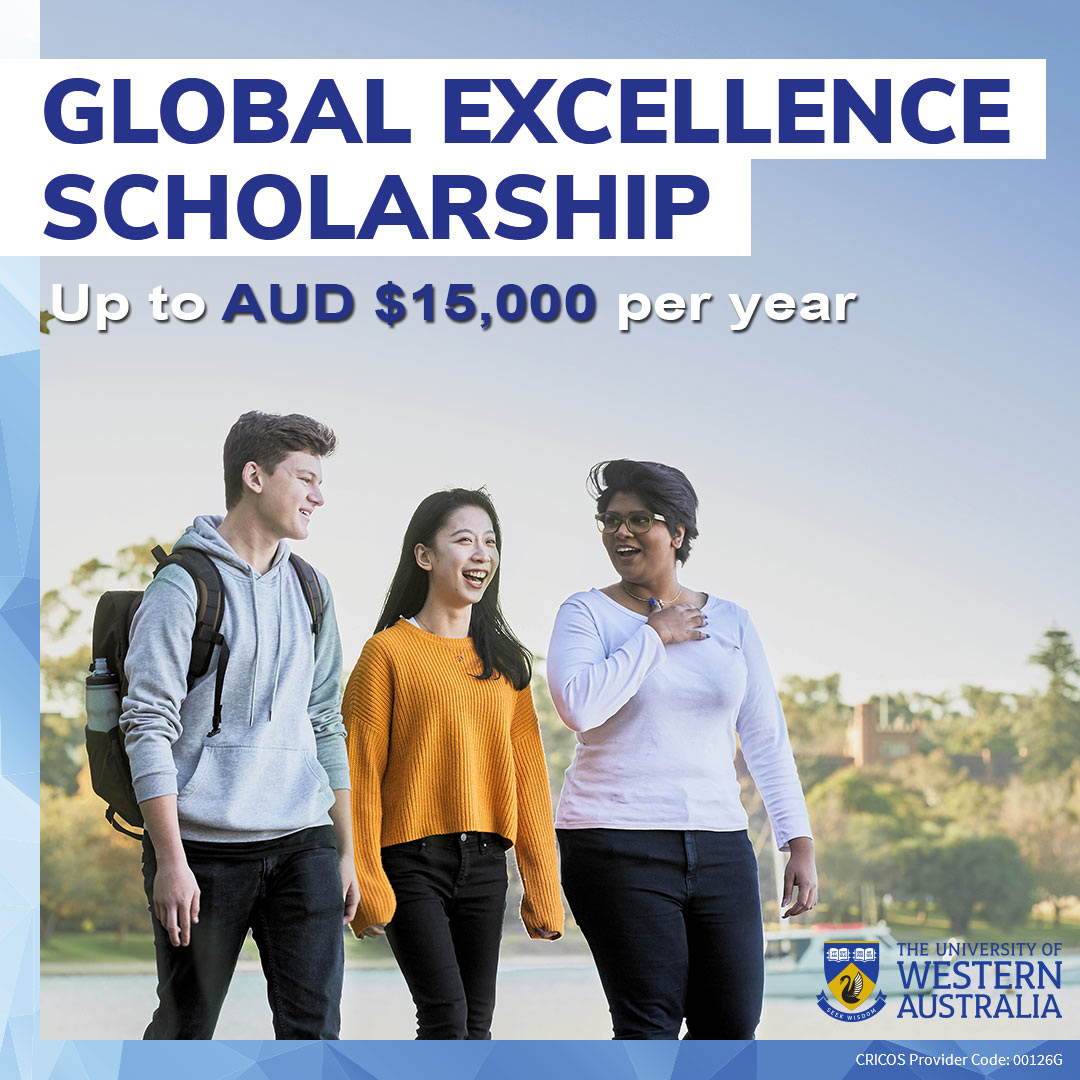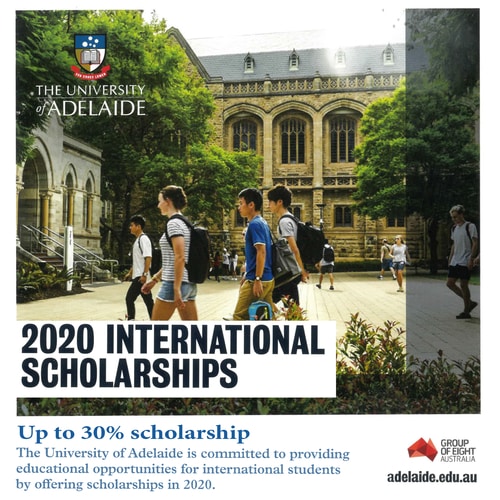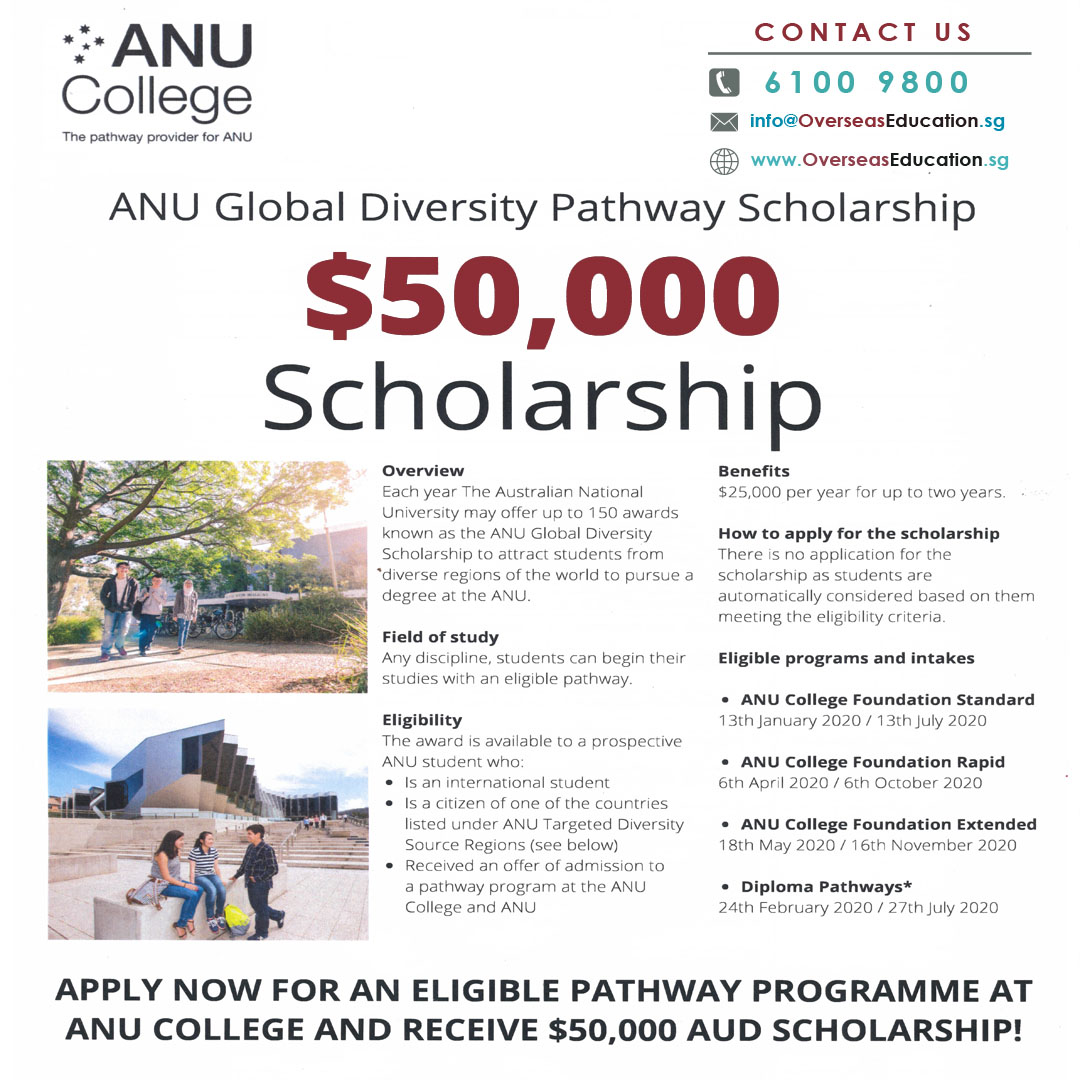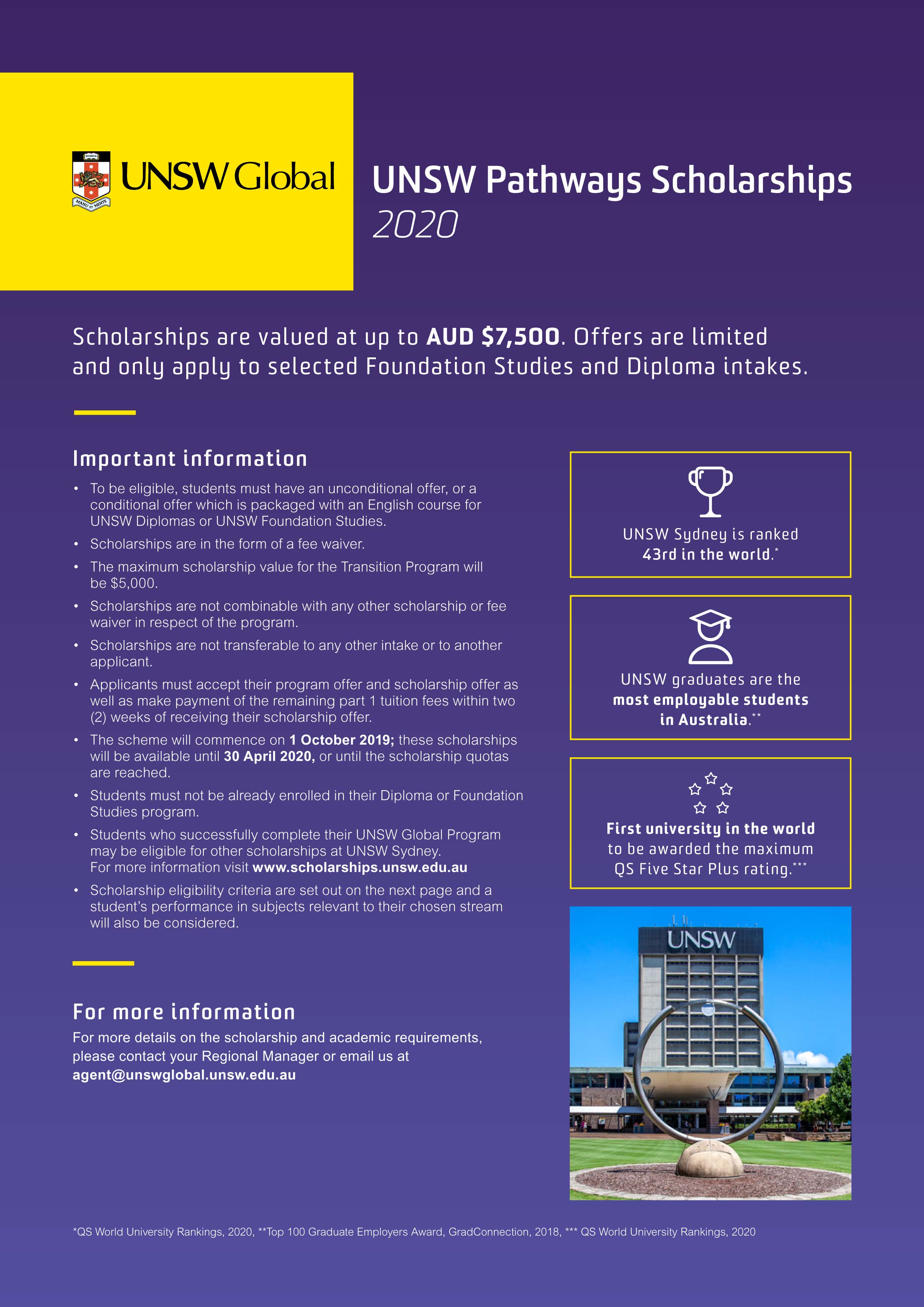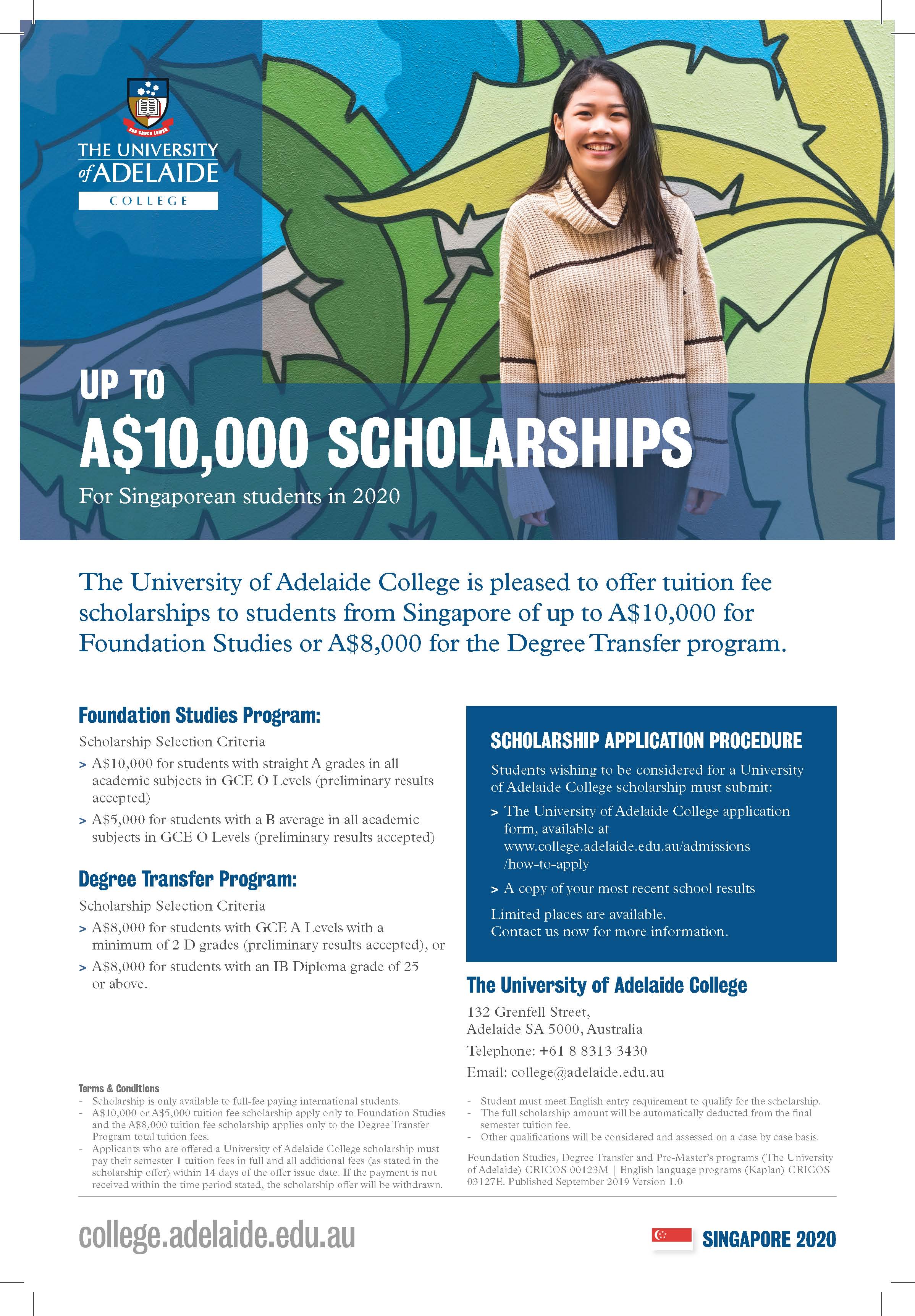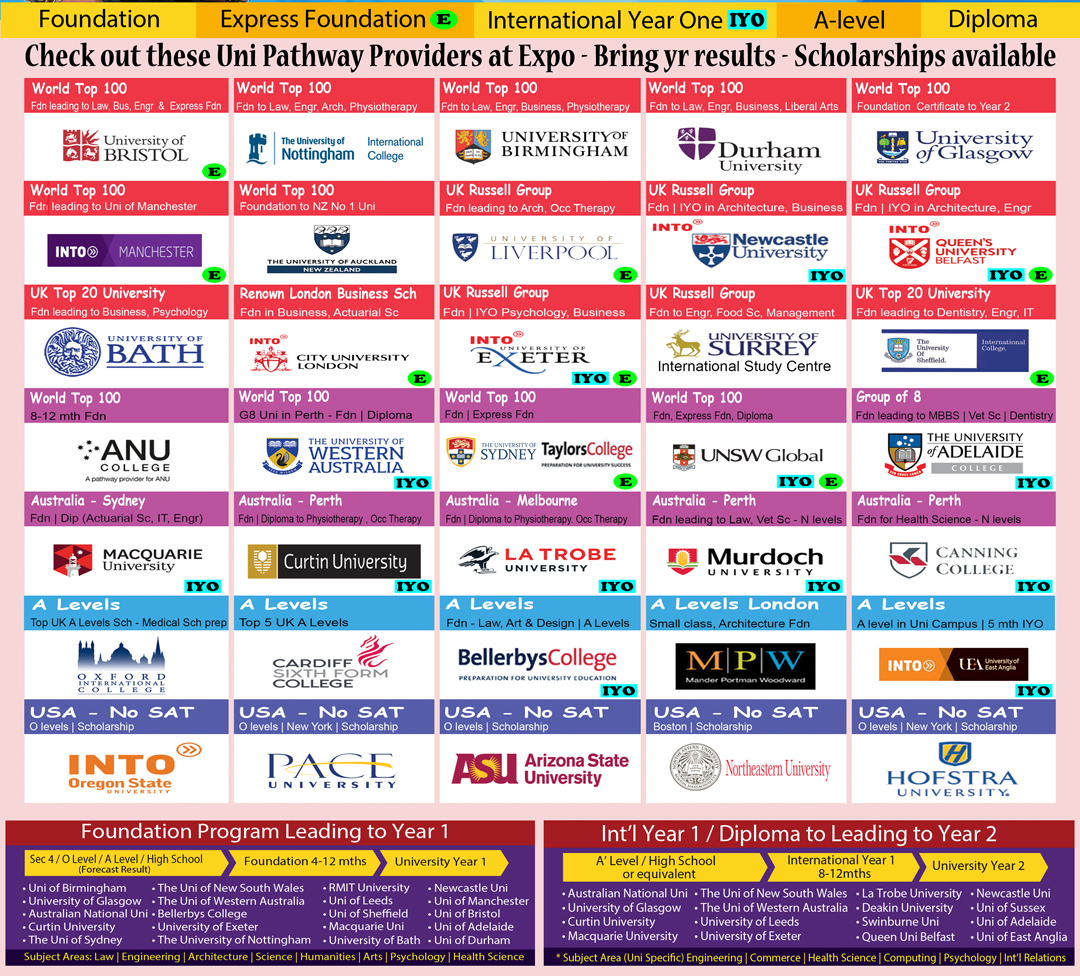 When & Where

Level 7 Orchard Shopping Centre
321 Orchard Rd
Nest to 313 Somerset MRT Exit B
Singapore, Please select 238866
Singapore

Friday, 27 March 2020 at 17:00

-

Saturday, 28 March 2020 at 14:30 (Singapore Standard Time Singapore Time)
Add to my calendar
Organiser
One Stop Overseas Education Agency assisting students get to their best-fit universities, including World's Top 100 Unis in UK, Australia, New Zealand & more. We have help thousands of students to study overseas since 2002. Free consultation and service support. Call 61009800 now for a personalised consultation! 
Free services include:
- Identifying universities based on academic profile and preferred programs
- Applications to shortlisted universities
- Free certification of documents for applications
- Scholarship counselling
- Visa application advice and guidance
- Accommodation assistance