Description
Study Medicine at UNSW Sydney
UNSW undergraduate Medicine program is an integrated, outcome-based which aims to graduate life-long learners with a high degree of professionalism. The program – which incorporates hands-on learning in wards from year one – reflects the changing patterns of health and disease, changing community expectation in medical practice and the huge expansion of knowledge in biomedical and social sciences, and information technology.
Apply at this seminar with your two highest qualifications!
Bring along your original transcripts, certificates and passport to do so.
Seminar Details:
Date: 28 February 2019
Time: 7:00pm - 9:00pm
Venue: AUG Singapore (7 Maxwell Road, Unit 02-100, MND Complex Annexe B, Singapore 069111)
Click here for directions to the venue!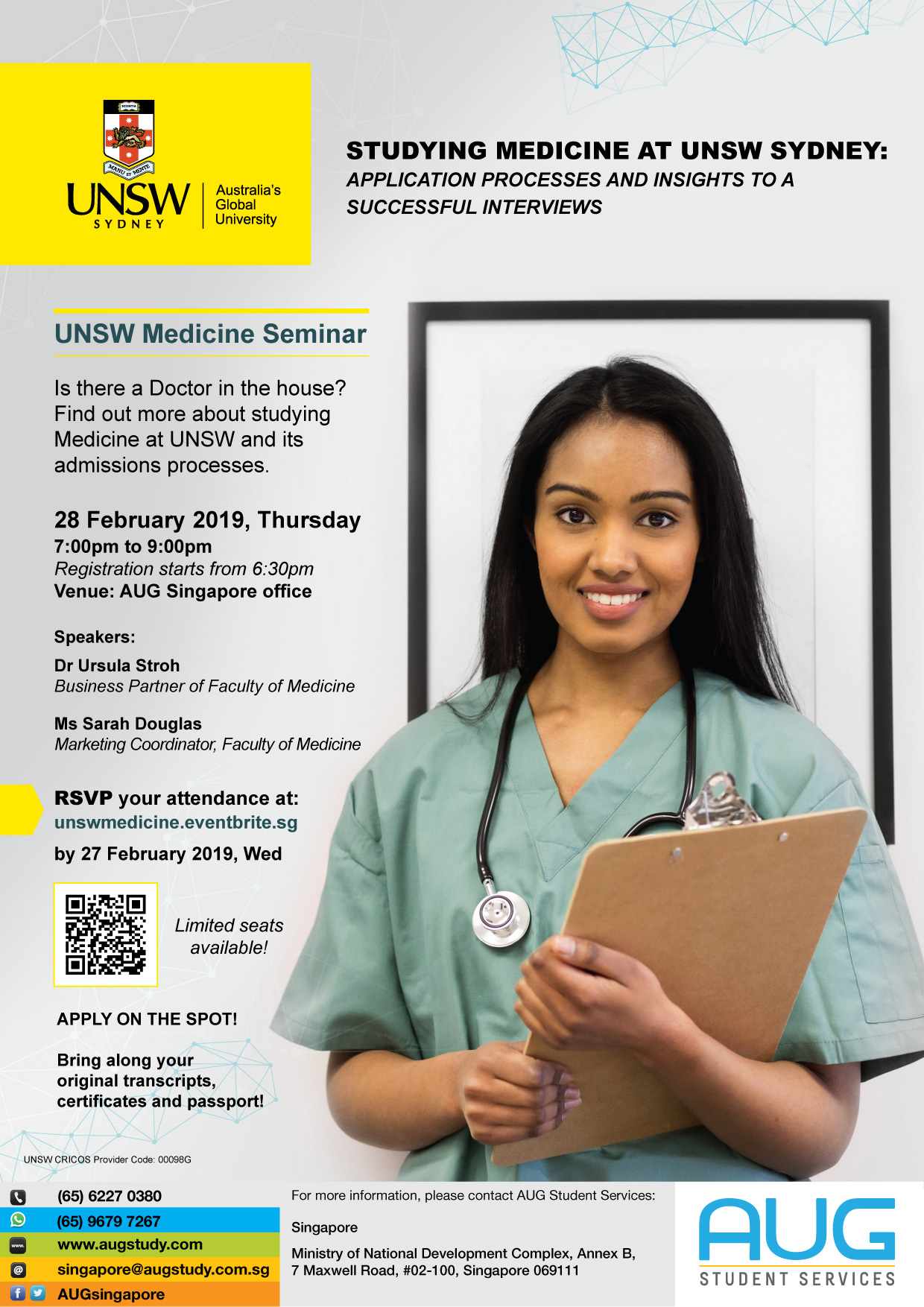 REGISTRATION TERMS & CONDITIONS
By registering for the seminar, you will be auto-included in AUG's mailing list to receive informational and promotional content related to AUG Student Services Singapore. We respect your privacy and will keep your information confidential; we will not disclose it to any third party without prior written consent from you. However, if you do not wish to receive any informational and promotional content related to AUG, you can unsubscribe from the mailing list upon receiving the first email. Please note that you will still receive information on the current event that you have registered for. We reserve the right to amend the terms and conditions.