Successful Relationships creates Success & Wealth

Friday, 15 May 2015 at 19:00

-

Saturday, 16 May 2015 at 20:00 (Singapore Standard Time Singapore Time)
Event Details
Come, join us for a 1.5 days of Learning & Self Discovery

15 May ( Friday evening ): 7:30pm – 10pm   &

16 May ( Saturday) : 10 am – 8pm 
Rhemaworks International proudly presents a public event on Understanding why Successful relationships creates Success and Wealth.
Interview with Prof Franz Ruppert on Trauma and how does it affect Success and wealth creation.
SPEAKER:
Christine Foong-Wong (Ms)
Founder, head coach and trainer of Rhemaworks International since 2004, Christine has trained and coached more than 30,000 adults in the last 15 years. Her coaching and training sessions are highly engaging, and show many people their own true potentials that they are meant to have as adults. She is very passionate about life transformational trainings. This is also the reason why everyone walks out of her training with a major paradigm shift.
In May, she welcomes everyone who has or may know of someone who is having difficulty or challenges or experiencing stagnation in their Success and Wealth.  Come and understand that the root of all issues is one's Childhood relational trauma - how real it is and how every child is affected by it and therefore it greatly affects them in their adulthood and their relationships with people, Success and wealth.
Trauma and its effects on Success and Wealth is the focus in the month of May.
In this weekend, you will get a chance to understand the following which we were never taught from a trauma's perspective:
- what is the root of all money and career and success issues.
- why do we go into vicious cycles of destrcutive relationships with people and success and money?
- why do we have fear when we think of a change in career or business partnerships?
- why do we have workplace conflicts?
- How does unresolved and continuous conflicts within ourselves affect our workplace relationships, money and success?
- What is the solution ?
Prof Dr Franz Ruppert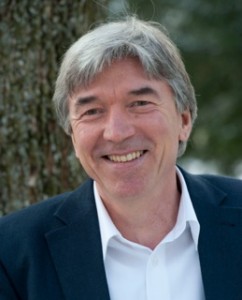 Over the last 20 years, the founder of this works has focused his research and his practical works on developing a revolutionary new theory and method shedding light on the Trauma of love and relationships:
Multigenerational Psychotraumatology (MPT)
In his revolutionary work, Multigenerational Psychotraumatology (MPT) and Constellation of the Intention (COI) Dr. Ruppert (2005, 2012, 2014) has developed a theoretical framework based on established theories as well as his own research and through many therapeutic sessions with clients in many countries throughout his past 20 years of psychotherapeutic experience in the area of traumas.
Constellation of the Sentence of Intention (CoSI)
Over the past 20 years Dr Franz Ruppert has developed a unique way of working with the Constellation method to reveal and resolve hidden dynamics and effects of transgenerational and early trauma. CoSI addresses the issue of fragmentation caused by trauma, and offers understanding of the impact that trauma may have, not only on the individual concerned but also on the whole family system over many generations.
It will help us to understand the struggles in life, with relationships, work problems, Health issues and many other issues that many are facing in their lives.
For more details, please contact Christine @ 96803537 or email her @ christine@rhemaworks.com
When & Where

190 Keng Lee Road
Chui Huay Lim Club
Singapore, Singapore 308409
Singapore

Friday, 15 May 2015 at 19:00

-

Saturday, 16 May 2015 at 20:00 (Singapore Standard Time Singapore Time)
Add to my calendar
Organiser
System of the Heart Community
First founded in 31 Dec 2004  by Raymond Foong and his wife Christine Foong-Wong, with the sole purpose of bringing clarity to adults through coaching and training in the following areas: Career ( using Harrison Innerview Assessment), Business mindset , Business Partners Conflict resolution, Couple Relationships , Parenting and Personal Confidence.
The  creation of "System of the Heart - SOH" workshops talks about the very essence of the heart! It reveals to us the hidden and unconscious systems that governs our thoughts, beliefs, emotions and actions and is based on Prof. Dr Franz Ruppert's Trauma Theory - IOPT mentioned below. Designed by Christine has transformed many lives! This is made possible through Christine's more than a decade of coaching and training experience.
Other than coaching and training, Christine also focuses on Trauma Therapy done through individual private, public and private group sessions.

System of the Heart Training  is the official organiser of and training centre for Prof Dr Franz Ruppert's Identity Oriented Psychotrauma Theory (IOPT) and its method of intervention through a Trainers' workshop and professional training in both Singapore and Asia. 
Co-Founder :
Christine Wong (Ms)
Co-Founder, head coach and trainer of System of the Heart Community and Training Centre since 2004, Christine has trained and coached more than 30,000 adults in the last 15 years. She is very passionate about life transformational trainings and workshops. Her coaching and training sessions are highly experiential and it leaves deep impacts in everyone's lives, and has enabled many thousands to discover their true identities.
Christine started facilitating Psychotherapy works since 5 years ago and has been facilitating Psychological Trauma based workshops and 1-1 sessions since 2013. She is personally taught by Professor Dr Franz Ruppert (Germany) , founder of Identity Oriented Psychotrauma Theory and his revolutionary and yet scientifically based method that can both diagnose and treat our deep psychological splits. She believes that this is the missing link in many unsolved issues and mysteries in One's health, career, relationship with people and money.
Do feel free to access all her interview recordings with Prof. Franz Ruppert on how childhood relational traumas affects both adutls and children.
https://www.youtube.com/c/christinefoongwong
Successful Relationships creates Success & Wealth