Sales Have Ended
Registrations are closed
Dear esteemed Worshipper, Thank you for your interest in joining our onsite worship service. The tickets for this Worship Service has all been taken up. Do check out our other available Worship Services also. If all are fully taken up, please register early for next week. Meanwhile, do join our Online Service via Live-Streaming on FaceBook (facebook.com/hebronbp). OUR SERVICE TIMINGS: Saturday 5pm (Bethel Sanctuary, L3) Sunday 9am (Jerusalem Sanctuary, L2) Sunday 11.30am (Bethel Sanctuary, L3) (w.e.f. 01 Jan 2022, Time is 11am) You can also download our Mobile-App from Apple-App (https://bit.ly/AP-App-HBPC) or Google-Play (https://bit.ly/GP-App-HBPC). For any queries about Hebron BPC, please visit our HebronBPC website (hebronbp.org); OR email us at events@hebronbp.org.sg Wishing you a blessed week ahead. Blessings, The Admin Team Hebron Bible-Presbyterian Church
Sales Have Ended
Registrations are closed
Dear esteemed Worshipper, Thank you for your interest in joining our onsite worship service. The tickets for this Worship Service has all been taken up. Do check out our other available Worship Services also. If all are fully taken up, please register early for next week. Meanwhile, do join our Online Service via Live-Streaming on FaceBook (facebook.com/hebronbp). OUR SERVICE TIMINGS: Saturday 5pm (Bethel Sanctuary, L3) Sunday 9am (Jerusalem Sanctuary, L2) Sunday 11.30am (Bethel Sanctuary, L3) (w.e.f. 01 Jan 2022, Time is 11am) You can also download our Mobile-App from Apple-App (https://bit.ly/AP-App-HBPC) or Google-Play (https://bit.ly/GP-App-HBPC). For any queries about Hebron BPC, please visit our HebronBPC website (hebronbp.org); OR email us at events@hebronbp.org.sg Wishing you a blessed week ahead. Blessings, The Admin Team Hebron Bible-Presbyterian Church
About this event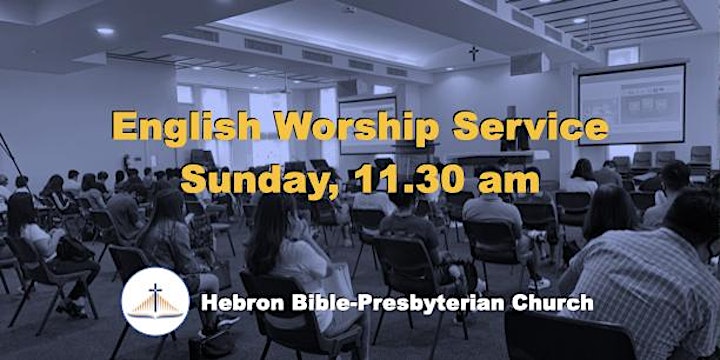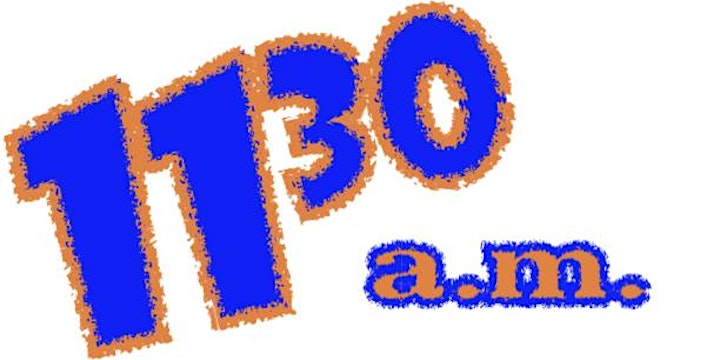 Organiser of Sun, 11.30 ㏂ English Worship Service
Admission to any event is by ticket only; and for worshippers who have received FULL Covid19 Vaccination for at least 14 days; OR those who are medically ineligible for all Covid-19 vaccines under NVP.
If you are visiting with us, welcome! We would love to keep in touch with you. Please contact our pastors or office (church@hebronbp.org.sg) if you require any assistance.
For more information about Hebron BPC, please visit our HebronBPC website (hebronbp.org).
You can also download our Mobile-App from Apple-App or Google-Play.