EGGS-PERIENCE with Chef Haikal Johari, Alma by Juan Amador
About this event
Chef Haikal Johari is the Executive Chef at the helm of Alma by Juan Amador, leading the restaurant in its five consecutive years of clinching the prestigious One Michelin Star. Chef Haikal holds a distinguished culinary career in some of the finest restaurants in the region, including at the highly-acclaimed Water Library restaurants which he helped establish in Bangkok, Thailand.
Chef Haikal brings with him a combination of Asian flavours and influences – from Japanese herbs to Thai spices – which he incorporates into Alma by Juan Amador's menu, resulting in fine European cuisine with a nuanced Asian twist.
Time: 2.00pm - 3.30pm | 4.00pm - 5.30pm | 6.00pm - 7.30pm | 8.00pm - 9.30pm  
Price: $95 per guest, food only | $195 per guest, with wine pairing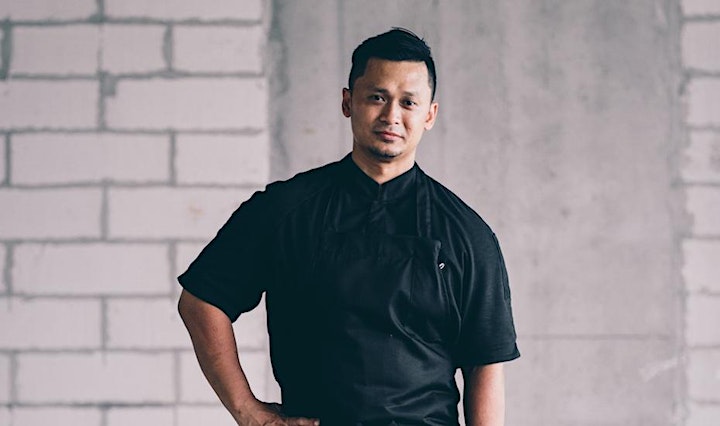 Chef Bios
Chef Haikal Johari is the Executive Chef at Alma by Juan Amador, the Michelin Starred restaurant located at the Goodwood Park Hotel in Singapore, serving European cuisine with an Asian twist. A Singaporean native, Haikal grew up playing soccer, and never dreamed he would one-day helm one of the finest restaurants in Singapore. At the age of 16, Haikal was the youngest player to be picked in the Premier League (now S League), where he played striker for Balestier United. Haikal soon made it into the Singapore Youth football team, becoming a prolific goal scorer and even scoring the winning goal against 'arch enemy' Malaysia during the Asian Youth Games. 
A series of ankle injuries, however, cut his soccer career short, and he decided to enrol in Singapore Hotel and Tourism Education Centre (SHATEC) at the age of 20. Two years later he graduated, and started working at the renowned Raffles Hotel where he learned the basics of professionalism and high standards – lessons he remembers to this day. Haikal went on to work with Jimmy Chok and Anderson Ho at the now-defunct Fig Leaf for one and a half years, before conducting his National Service. After one year in the military, where he formed part of the army's elite shooting team, he worked at Coriander Leaf and other restaurants, before heading to Thailand. Haikal was the founding chef of the Water Library, one of the finest culinary institutions in the city, and helped establish it and expand into other cities. Following a motorcycle accident in October 2015 which left him in a wheelchair, Haikal returned to Singapore to take on Executive Chef duties at the acclaimed Alma by Juan Amador restaurant at the Goodwood Park Hotel on Scott's Road.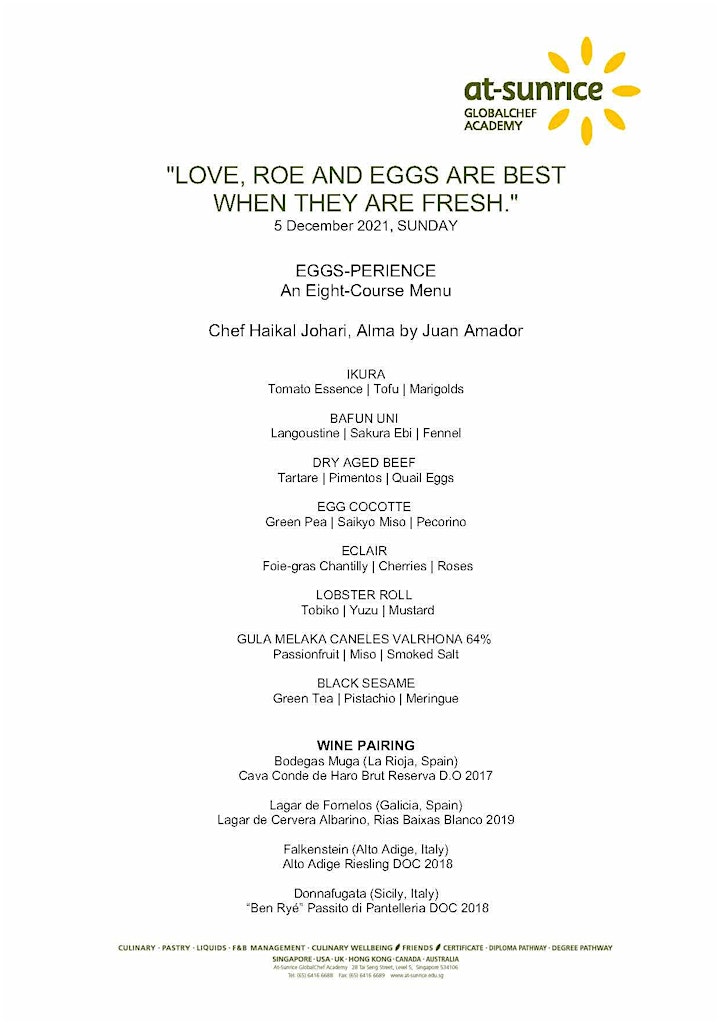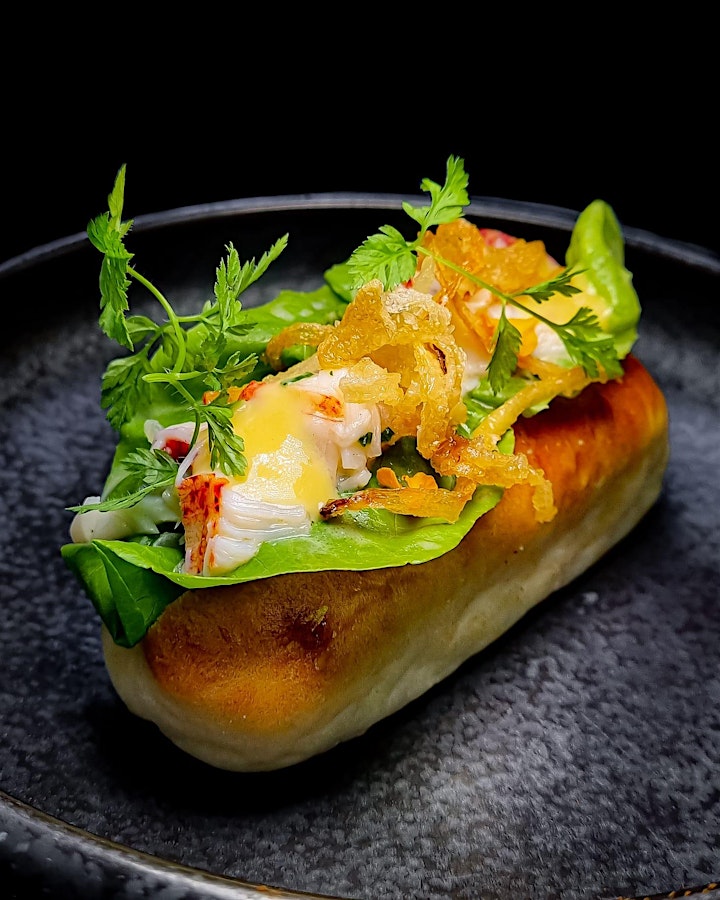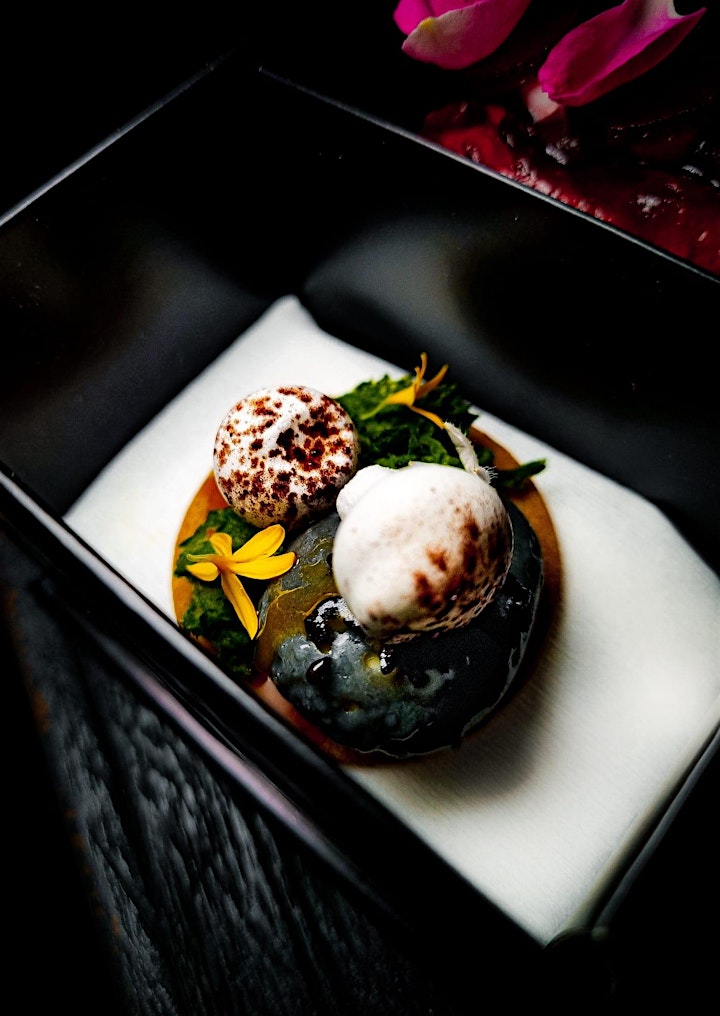 SAFETY MEASURES
Please note that At-Sunrice GlobalChef Academy will only admit fully vaccinated patrons & children 12yo & under to all activities & events, from 22 August 2021 onwards
Organiser of Sunday Luxe Series: ALL-DAY DINING - by Chef Haikal Johari
At-Sunrice GlobalChef Academy is an EduTrust-certified institution that cultivates global chefs and F&B professionals in an environment of culinary authenticity. The Academy imparts skills and knowledge in East and West, Old World and New World cuisines, herbs and spices, innovation and technology. A synchronised study-apprenticeship rotation enable the students to expand their horizons beyond the classrooms, maximising their employability and preparedness for careers as global chefs and F&B professionals upon graduation.
Since 2007, At-Sunrice has been recognised by the SkillsFuture Singapore (SSG) as a CET Institute for Culinary and F&B Management. It has also signed degree articulation agreements with renowned educational institutions including Johnson & Wales University (USA), the University of West London (UK), Technological and Higher Education Institute of Hong Kong. Students can choose from a range of degree and nationally-recognised diploma, certificate, modular, assessment-only-pathway (AOP) and continuing education modular programmes suitable for their level of experience and commitment. Students who are Singaporeans or Permanent Residents signing up for WSQ programmes receive up to 95% tuition subsidy. 
With an international cadre of experienced faculty and staff, state-of-the-art facilities and strong industry partnerships, At-Sunrice celebrates the true craft of F&B industry and advances the culinary arts and F&B profession with integrity and meaning.