Sustainable Food of the Future
About this event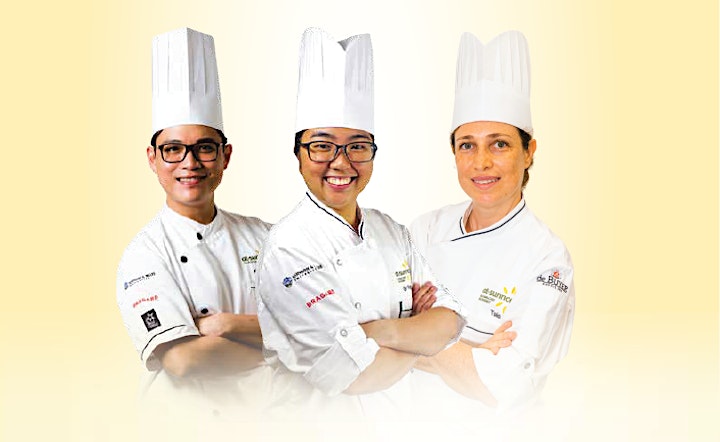 Background
Rice. Most of us have grown up eating rice without questioning how rice is farmed or wondering if there is a better way rice can be farmed.
For 12,000 years, rice was commercialised largely the same way - polishing away the nutritious bran and germ and selling the carb-rich part of the grain. According to the UNEP, we throw away roughly one-third of the food produced which is fit for human consumption every year.
Today, we no longer cast away the bran and germ. In doing so, we reduce the amount that's discarded into landfills and incinerators. In doing so, we reduce carbon emissions and make life on earth a whole lot more sustainable.
Imagine a world, a tomorrow where we re-harvest and upcycle discarded sidestreams from bran to germ to soy protein and spent tea leaves at scale.
Upcycling at scale, we will be able to make a real impact. This is our mission as the Open Sesame team of At-Sunrice Academy - to disrupt the way we produce food to promote sustainability. Upcycling was featured as a top trend of 2021 by both Food Network Magazine and Whole Foods.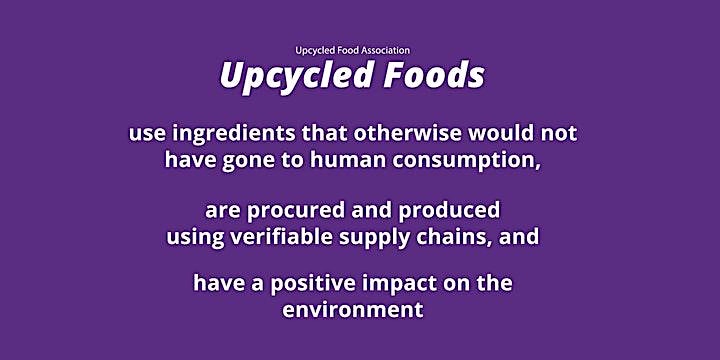 WellSpent Evenings with At-Sunrice
We are hosting a series of dinner experiences. Titled "WellSpent Evenings with At-Sunrice", guests will be treated to a journey of discovery. A journey that aims to awaken in all of us, the desire to learn how we can re-harvest instead of discarding. And create from spent, familiar and also new flavours and textures, and artfully assemble our creations into luxe dining experiences.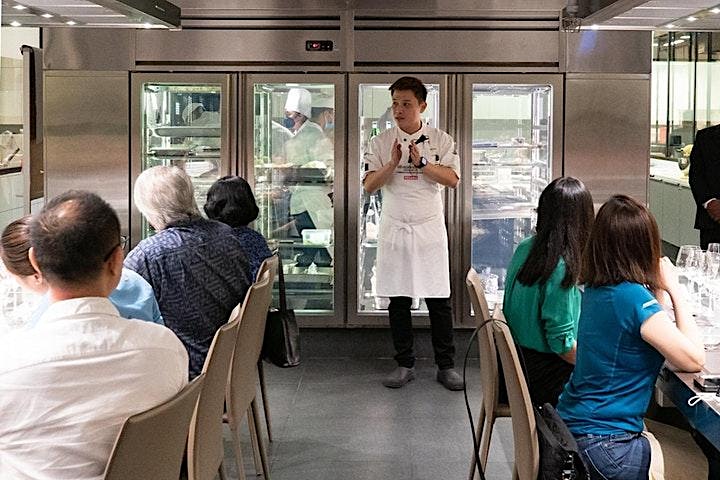 Tour our Wine Academy and Kitchen Labs
The event begins with a glass of wine in our Wine Academy where our sommeliers will introduce you to sustainable wines. What makes a sustainable wine? Sip and savour the wine as you get a quick, brief introduction to some of the labels and their sustainable farming practices before being whisked away on a private tour of our kitchens where you'll hear first hand from our R&D Chefs: Chef Kelly, Chef Ying Wei and Chef Tais on how they upcycle sidestreams and turn them into nutritious ingredients with flavour and texture.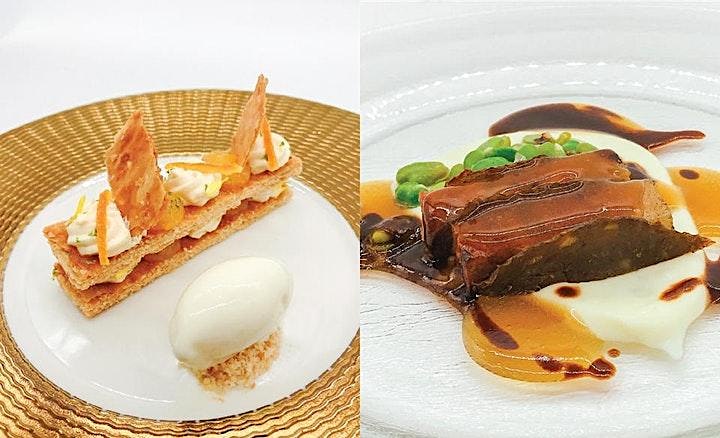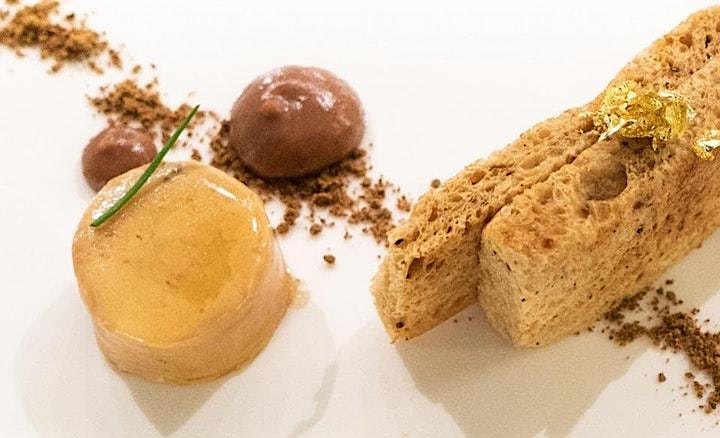 An Omakase-Style Dinner Featuring Spent Cuisine
At the end of the tour, you'll be seated in our pop up restaurant in our EasyChef Lab or at our central hall. Ingeniously designed, the Lab restaurant doubles up as a gourmet kitchen during the day and serves as an intimate, yet communal, dining venue at night. Day or night, it's perfectly fitted for corporate and team bonding. The central hall, also home to all our celebrity chef demos, creates a spacious dining experience.
Enjoy an omakase-style 6-course set dinner with one course specially curated by 2-star Michelin Chef André Chiang and Professor Hervé THIS who is more widely known as the father of molecular gastronomy. Pair your meal with 4 glasses of wine exclusively selected for the menu.
Experience first-hand, note-by-note, course-by-course, how disrupting the present unsustainable practices creates a future that tastes so sweet. A future where we re-harvest and re-create spent into luxe, artisanal dining experiences that both nourish our body and heal the planet.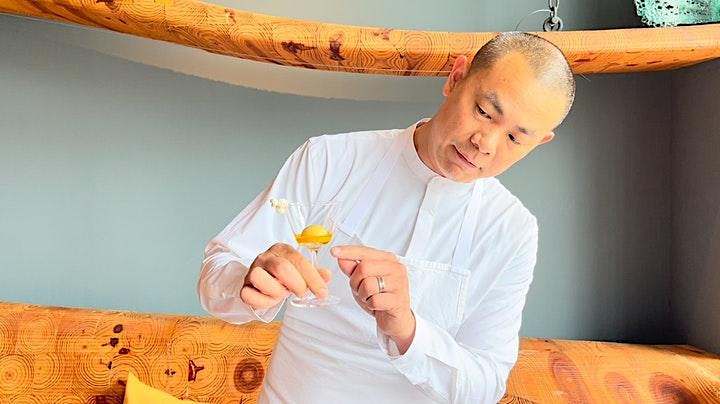 Contact Us on WhatsApp +65 9711 8495
A big thank you to our spent suppliers | Artichoke & Carrot • Fresh Direct | Banana Stems • Chia Vegetables Tekka Market | Coffee Spent • Huggs Coffee | Crustacean Shells • Jumbo Seafood | Egg Shells • Green Tech | Moromi • Tai Hua Food Industries | Okara • Eng Soon Dry Bean Curd | Tangerine • NTUC Fairprice | Tea Leaves • Gong Cha Bubble Tea | Sichuan Chilli & Long Jing Spent | Si Chuan Dou Hua Restaurant
Organizer of Sunday Luxe Series: WellSpent Dinner
At-Sunrice GlobalChef Academy is an EduTrust-certified institution that cultivates global chefs and F&B professionals in an environment of culinary authenticity. The Academy imparts skills and knowledge in East and West, Old World and New World cuisines, herbs and spices, innovation and technology. A synchronised study-apprenticeship rotation enable the students to expand their horizons beyond the classrooms, maximising their employability and preparedness for careers as global chefs and F&B professionals upon graduation.
Since 2007, At-Sunrice has been recognised by the SkillsFuture Singapore (SSG) as a CET Institute for Culinary and F&B Management. It has also signed degree articulation agreements with renowned educational institutions including Johnson & Wales University (USA), the University of West London (UK), Technological and Higher Education Institute of Hong Kong. Students can choose from a range of degree and nationally-recognised diploma, certificate, modular, assessment-only-pathway (AOP) and continuing education modular programmes suitable for their level of experience and commitment. Students who are Singaporeans or Permanent Residents signing up for WSQ programmes receive up to 95% tuition subsidy. 
With an international cadre of experienced faculty and staff, state-of-the-art facilities and strong industry partnerships, At-Sunrice celebrates the true craft of F&B industry and advances the culinary arts and F&B profession with integrity and meaning.