Description
REINVENTING LEARNING FOR CHILDREN THROUGH SUPER INTELLIGENCE DEVELOPMENT
*Quicker Knowledge Absorption *Longer Memory Retention
*Improved Focus and Concentration *Enhanced Sensory Perception
Leadeing to IMPROVED GRADES
DISCOVER THE LATEST INNOVATIVE NEUROSCIENCE TECHNOLOGY TO ENHANCE YOUR CHILD'S BRAIN POWER AND UNLOCK INHERENT POTENTIALS
NeuroCode bring to you the most advanced and effective Neuroscience brain development program for children to enhance their brain power and unlock super intelligence.
KEY DIFFERENCE:
All study and learning methods taught are Psychological, just like a software. It is like running a software in a computer with a hard disk with a certain capacity (say megabytes). Even if the software is upgraded (through study and learning methods) there would be little improvement.
On the other hand just imagine if the hard disk of the computer is enhanced (say to terabytes), everything improves like magic.
The software is only as effective as the capacity of the hardware -the brain. So enhancing the brain capacity is the secret to super intelligence development.
NeuroCode's technology brings about the Physiological change to the brain.
Pedagogy of Super Brain Development NeuroSDESA™ leading to
Brain Stimulation- increasing the capacity

Development of right brain – increasing creativity

Brain enhancement - increasing grasping capacity, focus and concentration

Right and left brain synchronization – enhancing memory

Activation of Cerebellum and Midbrain -enhancing imaginative and creative power
suitable for children from age 3 to 18 ( including Autism and Hyperactive )
No matter how good the normal METHODS (software), if the capacity of the brain (hardware) is not enough then there would be little or no improvement in overall learning and results.
NeroCode's technology is a holistic approach to brain development unlocking super intelligence
SIGNIFICANT BENEFITS derived by students:
Better sleep (leads to better implicit memory)

Improved behavior

Enhanced grasping and knowledge absorption capacity

Increased focus and concentration

Enhanced memory

Increased sensory perception

Reduced stress

Enhanced creativity

Improved motor skills
Giving a huge boost of confidence, self-esteem and personality improvement.
Come and learn about the transformational breakthrough technology to supercharge your child's learning ability through the next generation of brain development already benefited by thousands of students.
LIMITED SEATS (limited to only 30pax)
Seats are filling up fast
Register now >>
About Neuro Code Founder & Inventor - Tang Juel Hoi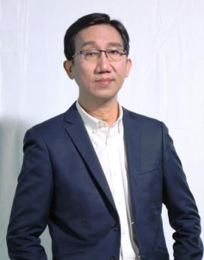 National University of Singapore - B.Eng (EE)(Hons), MSc. (EE) University of Florida, USA – Hon. PhD in Education
Chairman & CEO, Neuro Code Research Pte Ltd
Chairman & CEO, Beijing Neuro Code Technology Co., Ltd.
Possesses more than 25 years of R&D experience, 15 years in Artificial Intelligence and Neural Network technologies, and 10 years in Neuro Soundwave technology.

Filed 8 Patents in Neuro Soundwave technology and 2 Original Music Copyright ownership in China.

Lecturer, Researcher and Senior Management of Temasek Polytechnic, National University of Singapore and Agency of Science, Technology and Research (A*Star) Research Institute. CEO of A*Star spin-off company.

Represented United Nation's specialized agency, World Intellectual Property Organization as an International Expert Speaker in Intellectual Property Rights. Published Paper was used by several countries including the United States International Trade Commission in 2009, the Network of African Medical Librarians (Medlibafrica) in 2010 and The Republic of China (Taiwan) Parliament in 2013.

Inventor of World's First Virtual Factory, realization of concept design to 3D prototyping manufacturing from different parts of the world through Internet.

CEO and GM of companies in SGX Main Board Listed Corporation. Awards, Honours and Patents
About the Speaker: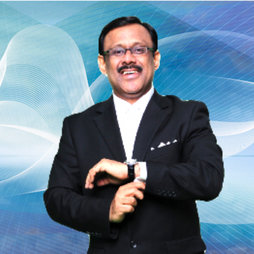 RAGHU REDDY
SPEAKER, COACH, CERTIFIED NEUROCODE TRAINER
Raghu is a Dynamic Coach who works to inspire the best in everyone personally and professionally.
Raghu's interest in achieving excellence in personal and professional development led him from a Bachelors' degree in Engineering to a Masters' degree in Business Management.
Raghu's interest in achieving excellence in personal and professional development led him from a Bachelors' degree in Engineering to a Masters' degree in Business Management.. He has extensively studied and implemented business process excellence that has led to transformation within organizations.
Raghu has over 30 years of industry experience with over 10 years of training, coaching and mentoring experience. Raghu has trained thousands of C level executives, business owners, entrepreneurs and professionals in YOUR NEXT BREAKTHROUGH - Creating The Life You Deserve and has helped them to reach the edge and achieve outstanding success.
Raghu has coached thousands of students through his program – 7 steps to academic excellence.
Charismatic nature, authenticity and eloquence enable Raghu to connect with people on a human level to create the outstanding results. With his accessible strategies he continues to make a difference in the lives of people.
Raghu's books include: International bestselling book: Uplifting Performance and Who moved my customers? Creating Customers For Life