Integrate the potent energies of the Super New Moon & immerse in a refreshing deep journey through the healing art of sound.
About this event
Date: 7 December 2021 (Tuesday)
Time: 7pm – 8pm
Price:
$35 per pax for Crane members
$40 per pax for Non-Crane members
(*Eventbrite fees apply)
A Supermoon is the coincidence of either a New Moon or Full Moon with the Moon at the closest point to Earth in the Moon's orbit. Because the Supermoon is closest to Earth, it will appear bigger and brighter and may look 14% bigger. However the Super New Moons, like any other New Moon, will not be visible from Earth but with its energy intensified, its power should never be underestimated!
New Moon marks the beginning of a new lunar cycle – a time for new beginnings, wiping the slate clean, and starting over. It is a great time to initiate new projects, take action on new goals, do energy work for the purposes of manifesting or creating something new, as well as to "level up" in your life. This is a period for introspection, reflection, and re-connection. We harness the energies of the New Moon cycle to shift, open and cultivate and connecting to these lunar energies can provide grounding and a sense of direction. So take time out to rest and re-set under the powerful energy of the New Moon through intention setting, meditation, and sound healing.
With the specially tuned healing frequencies from Alchemy Crystal Bowls and Metallophone, we will call in the New Moon energy and clear heaviness from the past that no longer aligns with our future trajectory. Allow the healing energy to move through the body in a way that can help to gently release energetic blocks, reduces tension, stimulates circulation and also aids the relaxation of the conscious mind and achieves alpha and theta brainwave states that promote that deeper sense of relaxation. The result is a reorganization of the emotional energy and feelings that are tied into the body structure. It realigns our body, mind and spirit, boosting our confidence to forge ahead into the unknown and make the most out of the manifestation energy.
You will be among the first in Singapore to experience the therapeutic sound timbre from a Metallophone. Constructed like a xylophone in size, design and form, the Metallophone invites deeper listening following the slow fading of the sound and leads into the experience of resonance and silence.
Come discover an out-of-this-realm experience that allows you to release, destress and renew! It will be like nothing you've ever tried before, a truly musical medicine that awakens and heals the spirit!
All are welcome! No experience in meditation is required.
IMPORTANT COVID-19 SAFE MANAGEMENT REGULATIONS:
With the safe management measures in place, please read through the following guidelines carefully and you are required to observe them.
Participants will be grouped into groups of 2 (2 people per group). Please remain strictly within your group area only and do not intermingle with the other group. Your facilitator will remain separate and distanced from all participants.
PLEASE BRING YOUR OWN YOGA MAT OR TOWEL, AND ANYTHING YOU MIGHT NEED. We are not permitted to provide shared-use equipment at this time. (If you forget to bring one, you may purchase a one time, disposable sheet from us.)
You are welcome to bring your own eye pillow, blanket, jacket, pillow and or cushion to enjoy the session thoroughly in total comfort.
Log in and out of Trace Together upon entry and exit of the venue.
Wash or sanitise your hands before entry. (Hand sanitiser is provided at the reception.)
Wear a mask properly at all times.
Do not attend the session and stay at home if you are feeling unwell. If your temperature is 38 Degree Celsius and above or you display flu -like symptoms, you will be strictly denied entry into the space.
Do arrive at least 15 mins earlier prior to the session to facilitate sufficient time for the check-in process and to settle in.
You are also welcome to bring your own water bottle or bottled water to hydrate yourself.
The space will be sanitised before and after the event and sanitising spray and hand gel will be available.
This Sound Bath / Sound Healing sessions will be MASK ON regardless of vaccination status.
Minimum 5 to run.
By Sound Therapist Wendy Lum
(INSTAGRAM): www.instagram.com/wenyogaheal
(FACEBOOK): www.facebook.com/wenyogaheal
This event is held at Crane.
Crane members enjoy a special discounted ticket at $35.
Non-members may join us at $40 per ticket.
Please note this is NOT a soundproof enclosed studio. Some inevitable background noise will occur. Just relax and flow with the journey as it occurs!
For more awesome Crane content check out wearecrane.com.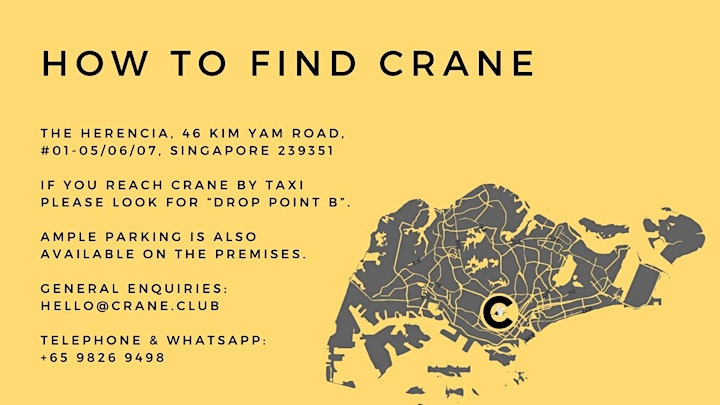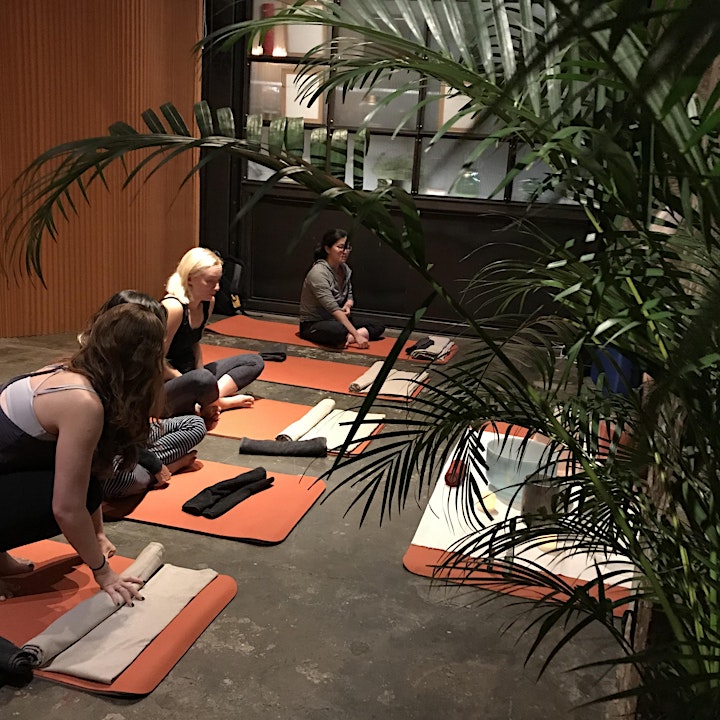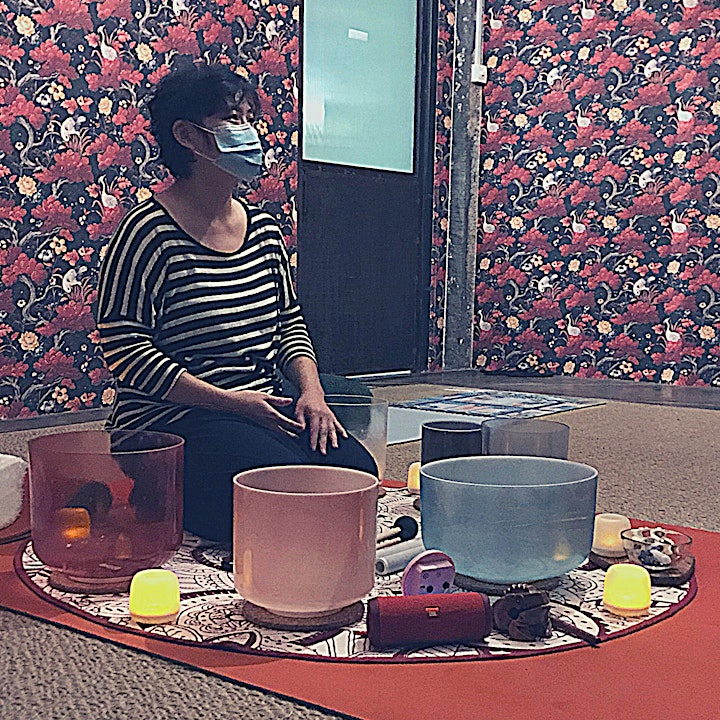 Organiser of Super New Moon Alchemy Crystal Bowls & Metallophone Sound Healing Journey