A Confidence-Building Masterclass Designed for Parents who Want Their Children to Survive, Succeed & Soar in The New Norm
About this Event
Do you want your child to communicate with confidence in this new digital world?
Do you want them to tap into their inner strength and excel in their studies?
Do you want your loved ones to become more independent and responsible for their future?
Hi, my name is Mahathir, and in the last 5 years, I've personally coached, trained and mentored 1,000+ students from 5 to 17, and here's one thing I discovered: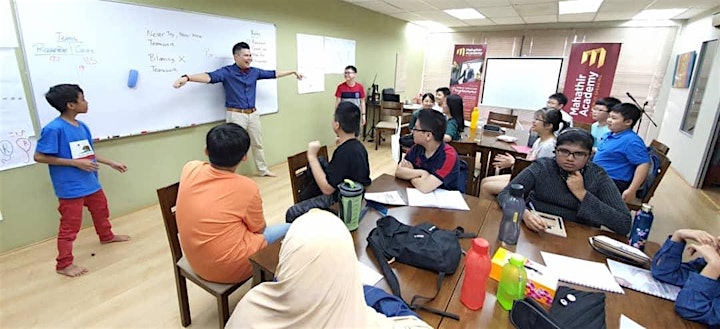 All of them have great power within them.
You've probably seen it too.
It's the confident smile they give you when they accomplish something on their own.
It's the proud look in their eyes when they overcome a challenge at school and at home.
It's the way they stand tall when their teachers compliment them.
But here's the problem: they don't tap into that confidence all the time. The truth is, they don't know how.
And as their parents, you can't blame yourself because chances are, you may not know how to help them unleash it too.
That is the main reason why I wanted to bring this 60-minute Masterclass is to you.
In this 1-Hour Session designed for busy but dedicated parents, you will:
Learn 3 confidence building techniques you can use anytime
Uncover your child's inner ability to speak on any topic without preparation
Equip your child with the competitive advantage for them to be successful in life
And much much more!

Hi! My name is Mahathir.
I have a background in Psychology and I obtained my Bachelor of Psychology (Hons) degree from HELP University of achievers. Having a background in Psychology, I believe in helping others by developing their essential skills and unleashing their hidden potential, ranging from corporate leaders to young adults, to be better communicators and public speakers.
With that passion in mind, I started Infinex Solutions Asia Consultancy Sdn Bhd along with my business partner focusing on corporate training and consulting. Aside from that, I've also started a Public Speaking Academy for the youth along with my business partner and we called this academy, Mahathir Academy of Public Speaking, focusing on building confidence in the newer generation through the art of public speaking.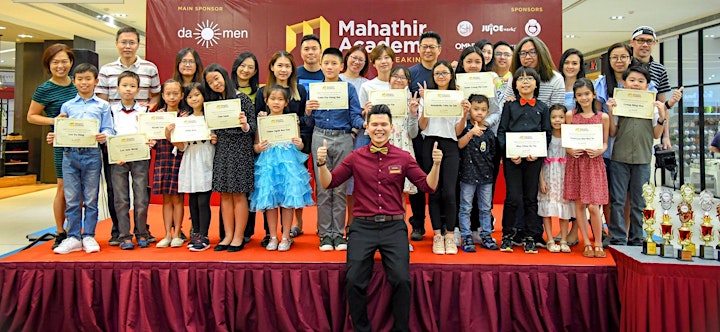 Notable Accomplishments:
Semi Finalist in the World Championship of Public Speaking (Toastmasters, 2020)
District 51 International Speech Contest Champion 2020 (Representing Malaysia)
District 51 Table Topics Speech Contest Champion 2020
District 51 Speech Evaluations Contest Champion 2018-2019, 2019-2020
4-Time Division Speech Contest Champion
8-Time Area Speech Contest Champion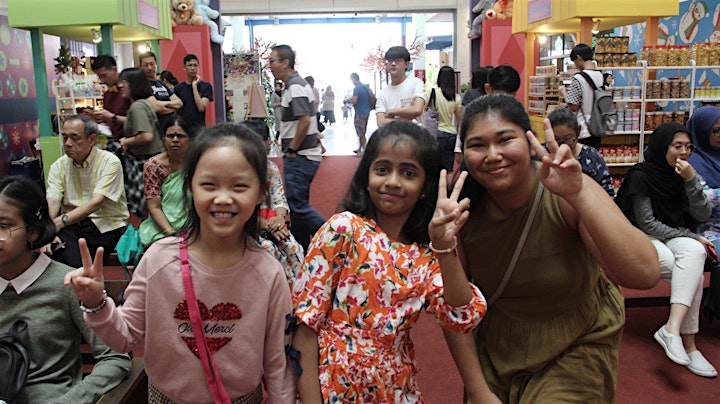 FREQUENTLY ASKED QUESTIONS
Q: Is this session conducted online or offline?
A: To ensure everyone can join and also to take precautionary steps to stop the spread of the Coronavirus, this session will be conducted in a private Zoom Room.
Q: Do I need any software to attend the session?
A: Nope. Of course, to make it easier, you can also pre-install the Zoom app on your devices.
Q: Is this session totally free?
A: Yes, it is. Of course, we have limited space in the Zoom Room, so it will be first come, first-serve.
Q: If I want to have Mahathir and his team work with my children in the areas of confidence coaching and public speaking, can I reach out to him?
A: Yes, you can. Just come over to the session and we will connect you with him.
Q: Why are you conducting this session?
A: At DC One Advisory, a lot of our clients are parents like you, and in the last few months, because of the new norm, we've heard that they are concerned about the future of their children. We decided to reach out to our network to look for experts and specialist that will be able to help them and their children, hence this session with Mahathir.