Event Information
Refund policy
Contact the organiser to request a refund.
Eventbrite's fee is nonrefundable.
PLEASE NOTE: This ticket will be for the SECOND session of this training.
About this event
About the Course:
This developmental training aims to help you become a better clinician. The sessions will encourage you to explore and discover the type of therapist you want to be. By committing to values-based activities, you will learn to evaluate your effectiveness in a more holistic manner. This is done by encouraging you to make more mindful clinical decisions, based on your knowledge and skills as a clinician and to develop an ability to distinguish this from what our minds sometimes tell us is happening.
Our training will explore our own self-doubt and pave a path to greater competence by encouraging you to be curious about your discomfort and be willing learn from it.
Building Psychological Flexibility from the ground up
Finally, the training will introduce small habits of self-care that focus on mindfulness and psychological flexibility that are easy to weave into work routines. . Psychological flexibility is a scientific and empirically supported phenomenon in behavioural science. What the research tells us is that when a person increases psychological flexibility, their well-being, their functioning, and their mental health improves. This training encourages you to look inward, promoting greater wellbeing personally and in your work as a clinician.
What you will Learn:
Rebalance the therapist's focus on what you do rather than what you think should be done
Learn to manage and protect the therapeutic relationship, especially with difficult clients through the purposeful direction
Learn to be a consistent therapist through nuanced self-care practices
Learn a four-step process for building compassion in your client sessions, supervisions, and everyday life.
Learn to think outside the box and to nurture an open mind
Build emotional and cognitive flexibility
How will it work?
The course is divided into 6 x 2 hours of live training sessions. The online training sessions take place every two months starting in November 2021 and finishing in September 2022.
Attendees will have access to an online private community so that you can discuss topics, share experiences and offer support to other course members.
Programme Outline:
Session 1: Why do therapists suffer and what can we do about it?
Session 2: Building Emotional Flexibility.
Session 3: Building Cognitive Flexibility.
Session 4: Love yourself as a person: Authentic Self-Compassion.
Session 5: Doubt yourself as a therapist: How to tackle imposter syndrome.
Session 6: Vitality & Purpose: Living & working from the heart and the feet up.
Programme Dates & Times:
Session 1: 25th November 2021, 7-9 PM SGT
Session 2: 27th January 2022, 7-9 PM SGT
Session 3: 24th March 2022, 7-9 PM SGT
Session 4: 26th May 2022, 7-9 PM SGT
Session 5: 28th July 2022, 7-9 PM SGT
Session 6: 15th September 2022, 7-9 PM SGT
About Jim Lucas:
Jim Lucas is an ACBS Peer-reviewed Acceptance and Commitment Therapy (ACT) Trainer. He has taught thousands of therapists how to integrate Acceptance and Commitment Therapy into their therapeutic toolkit.
Based in the UK, Jim runs a psychology enterprise called Openforwards which specialises in professional training.
"ACT and CBS define the way I work and how I approach my life. I believe in the power of science and language, and in authentic connecting with openness, courage and curiosity. These ways of being are my focus and my intention. They are reliable friends and mentors. My passion lies in supporting people who work in helping roles, sharing simple and accessible practices in self-care and reflective practices and encouraging workplaces to take better care of their employees."
Having co-founded the Birmingham ACT peer consultation group in 2014, Jim has learned how to create a safe place for practitioners to be curious and compassionate.
Jim regularly writes articles and produces training videos on the subject of Acceptance and Commitment Therapy. In addition, he authored the popular ebook, The ACT Roadmap, and sends out a weekly newsletter for practitioners called Future Now.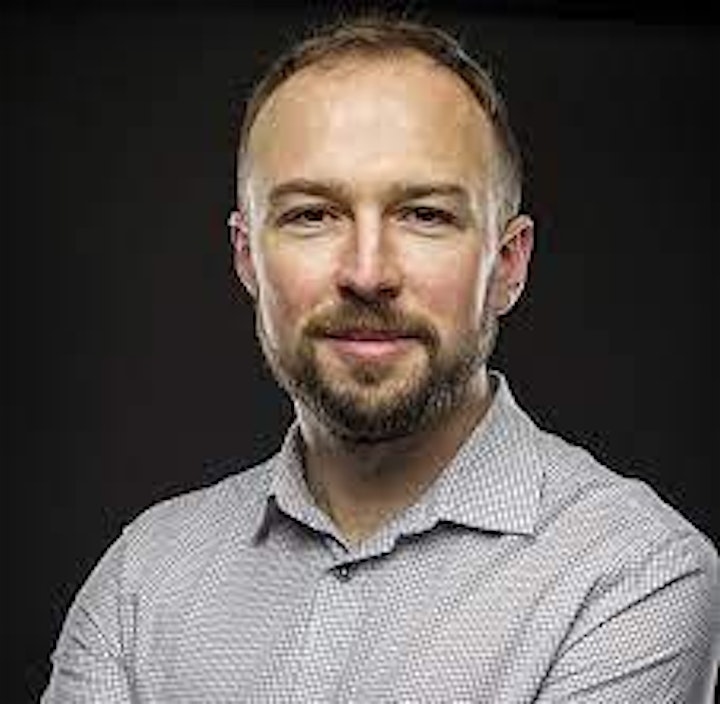 Date and time
Location
Refund policy
Contact the organiser to request a refund.
Eventbrite's fee is nonrefundable.