Sales Have Ended
Registrations are closed
Thank you for your registration. We will be keeping in touch with you shortly.
Event Information
Location
Singapore
Singapore
Singapore
Sales Have Ended
Registrations are closed
Thank you for your registration. We will be keeping in touch with you shortly.
Description
Do you know that 14,000 Singaporeans are diagnosed with the dreaded killer known as Cancer every year? About 42 % of this group do not survive. This means about 15 Singaporeans die from Cancer every day.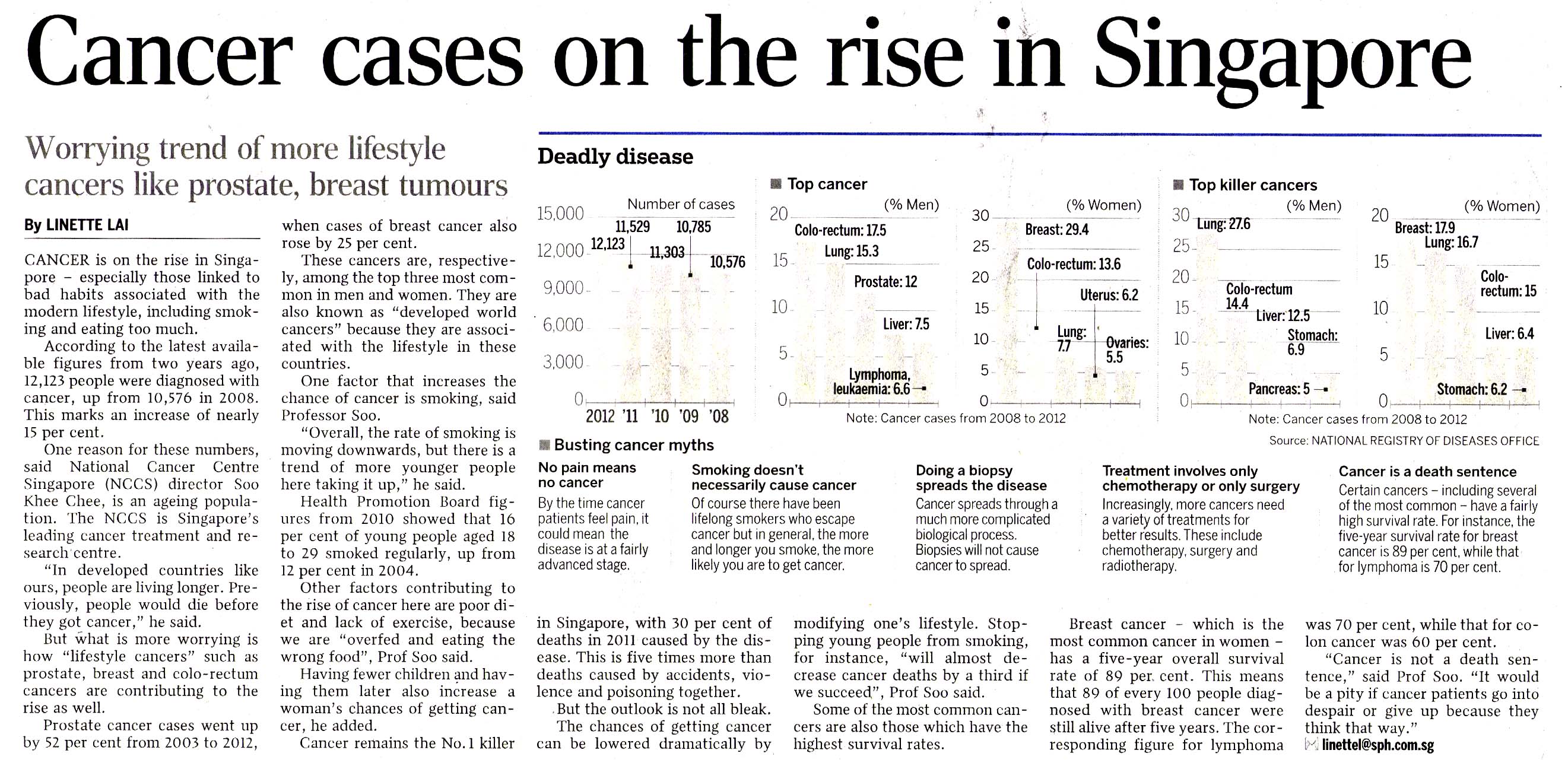 Regardless of race, Breast and Colorectal Cancers are the most frequent cancers affecting women. For men, Colorectal and Lung Cancers rank as the main killers.
Many cancers occur because of genetic reasons. Notably, about 50 % of all families with Breast or Ovarian Cancer occurrences may be associated to the presence of defective BRCA1 and BRCA2 genes in the cancer victims of these families.
To add, one's DNA blueprint cannot be changed. Like it or not, you simply have to accept what has been inherited in your genes. Unfortunately, unwelcome inheritances such as these include health disorders like cancer.
However, it is now possible to influence the way one's genes behave, or "express", so as to have better health. This is achieved by providing the right nutrition to the genes in the form of our new Nutrigenomic Superfood, or, metabolites for the genes.
Coincidentally, such metabolites are also found in the guts of Okinawans in Japan, who are known to live very long lives. The longevities of these natives are attributed to the presence of such metabolites, as a result of their very unique Okinawan diet.
While your lifestyle will play a part in affecting the quality of your health, your genes too, will play a role in determining how healthy you are.
Come 25th May (Friday), attend this mind blowing seminar to understand the wonders of this Superfood as the ultimate source of nutrition for your genes and bid farewell to genetically inherited diseases.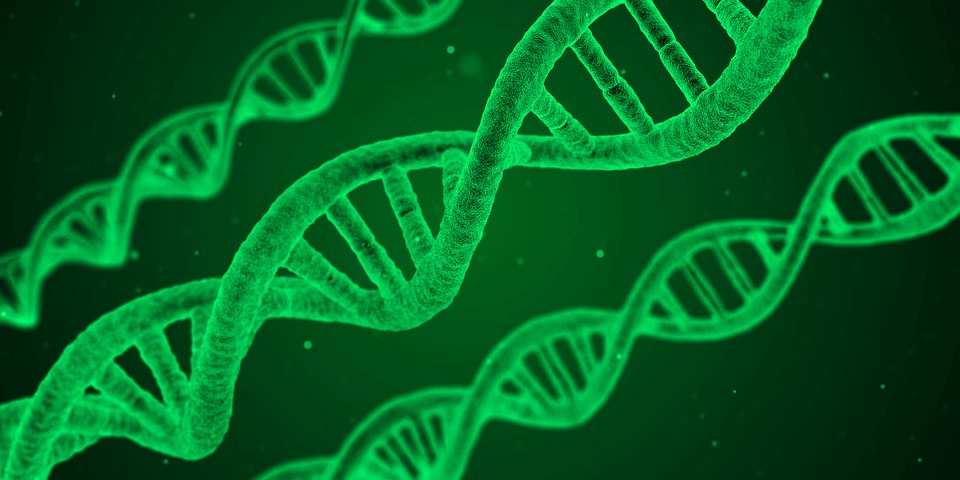 Speaker Profile:
Dr. Valentine Caillaud, who is a graduate from the University of Nice Sophia-Antipolis, France, is currently based in Innovation Labo Laboratories in Tokyo, Japan, has devoted herself in the scientific research of gene expression of chronic inflammation and liver protection. She specialises in Biomimetrics and she is the first researcher to work on the impact of ocean plankton on human health.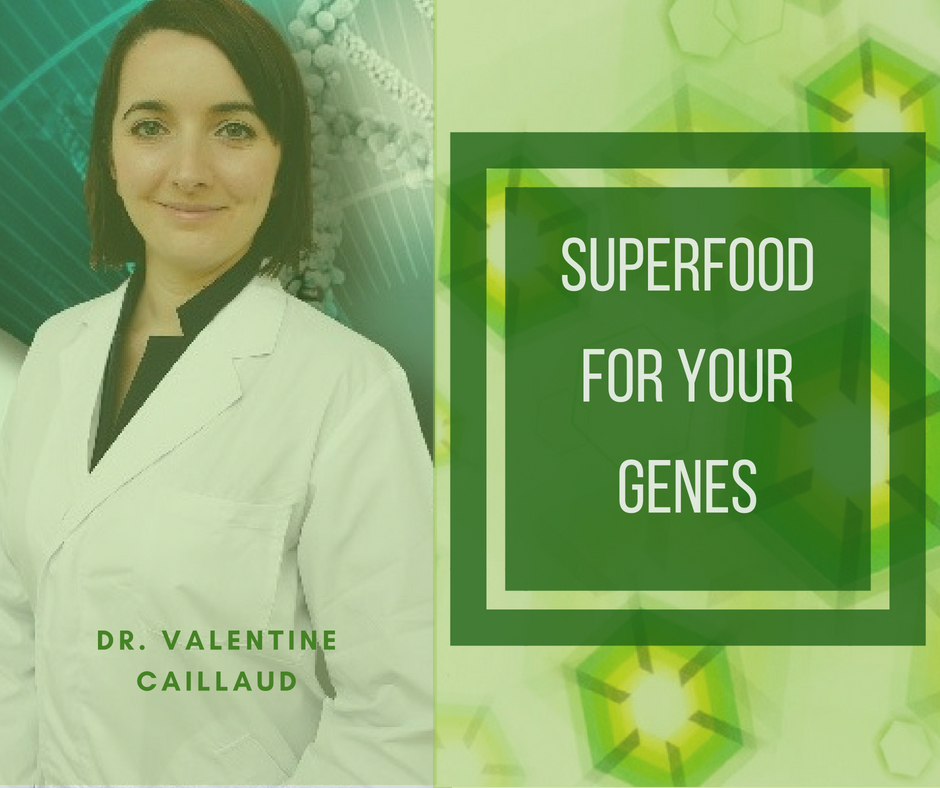 Date: 25 May
Time: 6.00 pm – 9.30 pm
Admission Price: $ 3.00 per pax (payable at event venue)
BUFFET DINNER provided!
FREE sample of Nutrigenomic Superfood!
Limited Seats Available! Register soon to avoid disappointment!
Date and Time
Location
Singapore
Singapore
Singapore