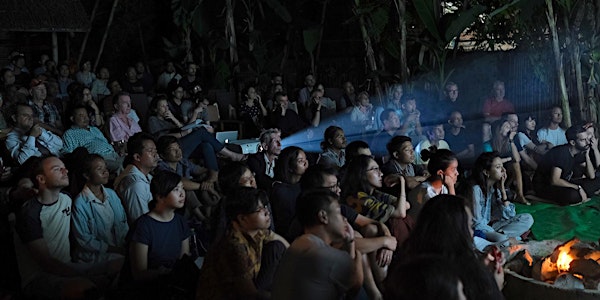 Symposium—Photo Festivals Past, Present & Future
Bringing together major players spanning three continents to explore the evolution of photo festivals and its role in the future.
When and where
Location
37 Emerald Hill Rd 37 Emerald Hill Road Singapore Singapore
Refund Policy
Contact the organizer to request a refund.
About this event
There is no singular definition of a photo festival – each is a species of its own, unique and spirited. What we can probably agree on is that photo festivals all over the world have served as a vital catalyst in the development of contemporary photography for the past two decades, constituting a global circuit where talents get discovered, acknowledged and nurtured. Many have also grown to become an integral aspect of their local arts scene, broadening horizons for their communities and engaging in critical discourses on social issues.
Moderated by Kong Yen Lin, writer and researcher. Each panel is inclusive of a 10 min Q&A.
Tickets are also available on http://sipf.sg/tickets/
Free (by registration) for Ultimate Festival Pass holders. For registration, sign into account at http://sipf.sg/my-account/
2pm to 3pm
Photo festivals – The origin story
This opening segment of the forum examines the early beginnings of the phenomenon of photography festivals. How did festivals get started? How do they compare with art biennials and triennials? What were some of the challenges laying the foundations?
Speakers
Gwen Lee (Director, Singapore International Photography Festival and DECK)
Ng Swan Ti (Programme Director, Jakarta International Photo Festival (JIPFest) and Managing Director, PannaFoto Institute)
Shahidul Alam (Founder, Chobi Mela International Photography Festival)
3.30pm to 4.30pm
And the show goes on
The phenomenon of photo festivals reached its peak in the early to mid 2010s, with an estimated 60 photo festivals organised internationally in the annual arts calendar. What kept some of the longest running photo festivals going? Amongst numerous transformations, how has the language and expression of contemporary photography evolved?
Speakers
Jessica Lim (Director, Angkor Photo Festival & Workshops)
Gwen Lee (Director, Singapore International Photography Festival and DECK)
Steven Evans (Executive Director, FotoFest)
5pm to 6pm
Future dreaming
In this concluding segment, we look ahead to envision how photo festivals will continue to transform in the decades ahead. How does a festival stay nimble and responsive to the discourses of the present? How have challenges evolved? What is in store for audiences?
Speakers
Julia Durkin MNZM (Founder and CEO, Auckland Festival of Photography)
Piyatat Hemmatat (Director, PhotoBangkok)
Steven Evans (Executive Director, FotoFest)