Sales Have Ended
Ticket sales have ended
Thank you for your registration. We will see you on 24 July 2018!
Sales Have Ended
Ticket sales have ended
Thank you for your registration. We will see you on 24 July 2018!
Description
The Tabula Rasa Sessions - Philosophy, Economics, & the Impact on Businesses: A Fireside Chat with Adam Smith Center
Our first fireside chat features Bryan Cheang, Director of Adam Smith Center. We'll be exploring:
The relationship between philosophical ideas/concepts and economics, and how such thoughts can translate to business or social impact

Singapore as a landscape - what are the economical challenges, current work and key solutions

How businesses/impact makers can leverage more on philosophy-economics to scale and grow
---
The Adam Smith Center is an independent research and educational organisation dedicated to promoting pro-market and pro-competition public policies. Inspired by Adam Smith, the father of modern economics, we believe that principles of individualism, free exchange and the rule of law are essential for human flourishing.
About The Speaker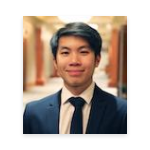 Bryan Cheang is the Director of the Adam Smith Center, an affiliate of the global Atlas Network. Bryan is also a PhD Candidate at the Department of Political Economy at King's College London, with research interests in the intersection of PPE (philosophy, politics and economics), and specifically in how market institutions generate economic progress in developing countries. He currently works on a comparative study of Singapore and Hong Kong's economy. He is previously from NUS and also from SPRING Singapore where he worked on human capital projects to grow local SMEs.
About The Moderator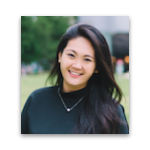 Carrie Liauw
is the Founder and Director of Tabula Rasa, an events agency curating purposeful events through generating shared experiences. She believes that events are a platform for driving knowledge, awareness, and to bring communities and people together. Carrie has over 15 years of experience in content curation, events management, and education, and speak passionately on female leadership, technology solutions, and education awareness.
Tabula Rasa is the main organiser of
Empiricon
, a sensory knowledge-driven experiential conference taking place in 2020.
---
About the Tabula Rasa Sessions
TR Sessions is a community-driven platform bringing together speakers, partners, and our community to explore various topics. Each event features either an expert speaker or a panel of speakers discussing topics relating to issues concerning society today. Topics range from philosophical debates to economic challenges, sustainability actions to deep-tech solutions, technology for good and business tactics.
We believe that through conversation and engagement, we can better find our purpose, and work with those who share the same values and ideals.
TR Sessions are a part of Empiricon, Tabula Rasa's Signature Conference, to be held in 2020.
---
PERSONAL DATA NOTICE AND CONSENT
1. The information you provide in this Registration Form is to
enable Tabula Rasa to faciliate your attendance and/or contact you about your attendance at the event;

carry out administrative and planning activities for the event;

include you in future events;

allow the compilation and analysis of statistics relevant to the event;
2. By registering for this event, you agree to
consent to Tabula Rasa collecting, using, disclosing and/or processing your personal data for the Purposes as described above;

consent to Tabula Rasa transferring your personal data to its third party service providers, agents, or collaborators where such third party service providers, agents, or collaborators are sited (whether in Singapore or outside of Singapore), for the Purposes as described above

represent and warrant that you are the user and/or subscriber of the information provided by you in this form;

have read and understood the above provisions.
3. By attending the event, you consent to the use of your photograph, voice, likeness, and image in any broadcasts of this event and in subsequent productions drawn from video or audio recordings of this event. The photographs and recordings may be published or broadcasted in the official NUS and affiliates' publications and in publicity materials, including the NUS and affiliates' websites and social media. All recordings, articles, quotes, photographs, films, audio or video and/or any reproductions of same in any form, are the property of NUS. NUS, its affiliates, employees, representatives and agents are released from any and all claims, demands, costs and liability that may arise from the use of these interviews, recordings, photographs, videotapes or films, and/or any reproductions of same in any form, as described above, arising out of being interviewed, recorded, photographed, videotaped or filmed.