An action-packed one-day health seminar with the latest science-based health research, strategies, and tools to take charge of your health.
About this event
Solve your most pressing health challenges, look good, feel great, and live longer!
Join this world-class seminar and learn how to transform your health and make a quantum leap in energy and vitality.

Choose a 2020 seminar date to fit your schedule:
May 11 - July 20 - Sep 14 - Nov 9 (9:00 am to 5 pm)

Health concerns and challenges are never far from our minds. Many of us can relate to an intermittent headache, trouble getting out of bed, a significant accident or chronic illness like diabetes, heart disease, or cancer.
According to health data, 60% of adults have at least one chronic health condition — the majority of which is modifiable or reversible.
If you are like most people, you may think that growing older automatically includes declining abilities.
We take for granted that these include reduced eyesight, worsening memory, low energy, slow healing, and recovery. In line with this thinking, we often accept an accelerating decline in health and quality of life, with our final years occupied with a multitude of health problems.
It doesn't have to be this way!
You can take charge of your health by applying the principles of Precision Health. It is possible to reverse the decline. You can regain function, and add multiple years of excellent health for longer, eventually reaching the end of your lifespan gracefully, rather than long and slow misery.
You will learn common sense solutions to the 30 most common health challenges. You will learn the latest nutrition, lifestyle, aesthetic, and fitness solutions.

High Tech & High Touch!
Precision Health is about using that latest technology, science, research and evidence-based medicine to to focus on predicting, preventing, and curing disease on an individual basis. Optimum health and wellness are achieved through precision and personalized programs that are tailored to the individuals background, genetics, lifestyle, medical history, goals, and personal preferences.
This is the future of healthcare!
This seminar is for young and older adults. It is for anyone in good health looking for optimal performance, or those with an unsolvable health challenge. If you have made multiple doctor visits, undertaken batteries of tests, and still have undiagnosed symptoms, this seminar has something for you.
HOLISTIC: including all areas that affect health outcomes!
You will discover a new way to look at your health and understand how a problem in one area - impacts all areas. The latest research highlights the connection between our spiritual health, mental health, emotional health, physical health, financial health, and social health.
Specially designed for busy, high-performance professionals and time-pressed managers and executives, this one-day seminar offers a solution to your most pressing health challenges.
If you are looking for a fast-track solution, Goldzone will help you get there – faster! Goldzone's Health System could be perfect for you!
In just one day, you will learn the foundations of optimal health and longevity.
FOCUS:
An action-packed day of entertaining, exciting, stimulating, and educational information that gives you an experience and understanding of Optimum Health, Wellness, and how to dramatically improve your quality of life, energy, vitality, performance and results.

YOU WILL LEARN:
Reduce your negative stress, get more done in less time
Look good, feel good, and live longer
Know your current level of health vs. optimal health
Solve the 30 most common health challenges
Dramatically boost your energy all day long
Solve the most demanding health challenges
Apply the principles of Precision Health
Take ownership of your health data
Easily sort through the Dr. Google medical, health, and diet confusion to discover what works for you
Reduce your blood pressure
Improve your emotional health
Know what to eat and when to eat for optimum energy and vitality
Partner with your healthcare provider to improve your outcomes
Take charge of your health
Apply the seven different health paradigms to transform your health
And much more!

METHODOLOGY:
We are in the social media, video game, and instant generation. Today's seminars need to entertain, educate, and inspire. This seminar is delivered using a proprietary Zone Learning methodology that involves all senses in the learning experience. Including dynamic presentation, case studies, and exercises - you will learn more in less time and won't forget it.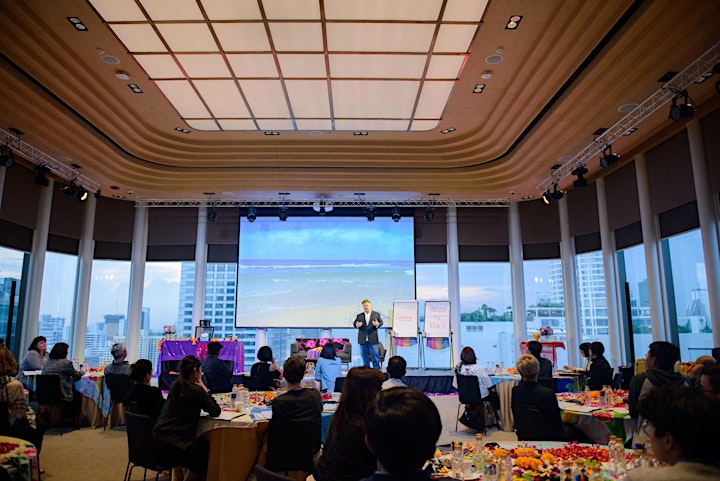 YOUR SEMINAR LEADERS:
Co-Founder of the Goldzone Group, Goldzone Health, Goldzone Wellness Center, and Goldzone Medical Clinic. Wellness Advocate. Researcher, Artist, Designer, Educator, and Entrepreneur. Perhaps best known for his ability to articulate complex ideas, strategies, and concepts in a way that anyone can understand and act upon. When Harrison speaks, people listen. A riveting and memorable public speaker and master communicator.
Medical Director, Goldzone Medical Clinic Pte. Ltd. Wellness Advocate, General Practitioner, Functional Medicine, and Aesthetic Physician. Authentic. Knowledgeable. Inspirational. Dr. Reddy believes that modern medicine has lost its patient-centric, root cause focus in favor of quick-fix prescriptions and sick-care versus health-care.
Your seminar leaders are fun, engaging, and well worth your time! Now you can experience these extraordinary leaders live and in person. You will be inspired, expanded and challenged to look at health and wellness in a whole new way.

THE NEXT DATES & LOCATION:
Select your preferred date:
Monday, May 11, 2020, 9 am to 5 pm
Monday, July 20, 2020, 9 am to 5 pm
Monday, September 14, 2020, 9 am to 5 pm
Monday, November 9, 2020, 9 am to 5 pm
Conrad Centennial, Singapore
THE PROGRAM INCLUDES:
One day of interactive sessions
Workbook and seminar materials
Lunch and refreshments
60 Minute Precision Health Consultation with a Goldzone Physician
Exclusive "Take Charge of Your Health" tote bag with gifts, samples, and discount certificates
Access to the Facebook Private Members Group
Optional 3-hour bonus session
WHO SHOULD ATTEND?
Business Owners
CEO's and Executives
Professionals
People who want more energy and vitality
Anyone interested in losing weight, solving health challenges, and moving to more optimum health
If you have health challenges and symptoms that your doctor can't explain, this seminar is for you!
YOUR INVESTMENT:
$888 one attendee
$695 each for partners
$595 each for groups of 4
$395 each for groups of 10
REGISTER NOW!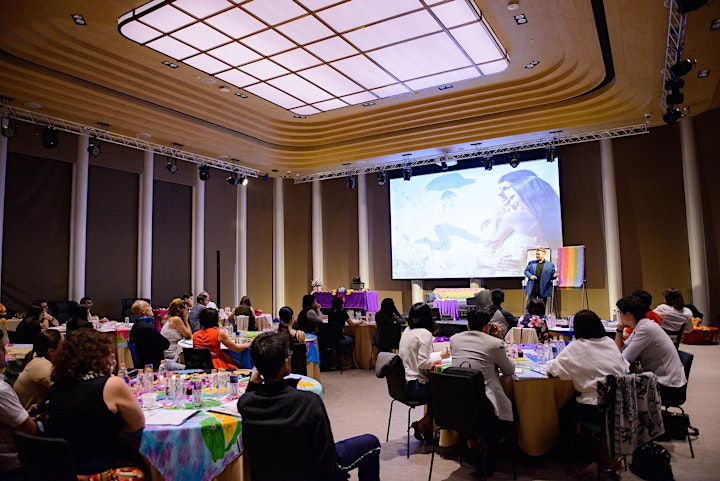 SEMINAR OUTLINE:
8:00 am Registration
9:00 am Start of Session
What is Optimum Health?
The Future of Healthcare, Medicine, and Wellness
Precision Health and Radical Personalization
The Seven Health Paradigms
Take Charge of Your Health
10:30 am Break
10:50 am Start of Session
Save money on your insurance and healthcare
Symptoms vs causes
Improving your quality of life as you age
30 Common Health Challenges and how to solve them
What your Doctor won't tell you (or doesn't know)
12:30 am Lunch
Gourmet Lunch and Refreshments
1:30 pm Start of Session
Good Stress vs Bad Stress. Master your stress and turn it into an asset
Sleep and your day, night rhythm
Lose weight by getting healthy and keeping it off
It's all about hormones
3:00 pm Break
3:20 pm Start of Session
Ten Symptoms of Optimum Nutrition
What, when, and how to eat for happiness and health
Optimum activity and exercise
Your action plan, GAP Exercise and How to Transform Your Results
Conclusion.
5:00 pm End of Session

OPTIONAL BONUS SESSION:
6:00 pm Bonus Session 1
Optimum Sexual Health
The Seven Sexual Health Paradigms
Emotional Health Strategies
7:30 pm Break
7:50 Bonus Session 2
How to Partner with Your Healthcare Provider
Health Data, Tools, Aps, and Resources
How to fast-track your results
9:30 pm End of Day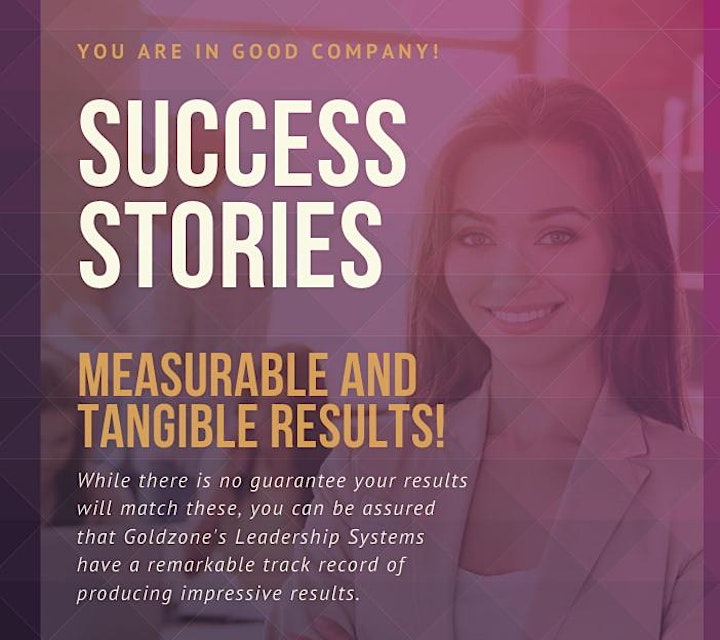 SUCCESS STORIES
Measurable and tangible results! While there is no guarantee your results will match these, you can be assured that Goldzone's systems have a remarkable track record of producing impressive results.
Some client results include:
Middle aged professional loses 20kg and keeps it off!
Young professional bounces out of bed, eliminates food cravings, and has an abundance of energy all day.
Ph.D. and business owner realized how much their health had suffered and transformed their energy with Optimum Nutrition.
Senior director with diabetes was able to dramatically reduce their blood sugar level and medication in a few days by making changes to their diet.
Professional discovers a life threatening condition resulting in immediate hospitalization and life saved!
Veteran medical specialist achieved a dramatic reduction in long-term back pain by making small changes after discovering the real cause of their misery.
Medical professional who experienced chronic tiredness and afternoon sleepiness, solved their energy issues in a matter of days. No more afternoon naps!
Terminal cancer patient discovers a new purpose in life and makes the most of their time left.
Join us for this exciting one-day seminar - it will be the best investment of your money, time, and energy!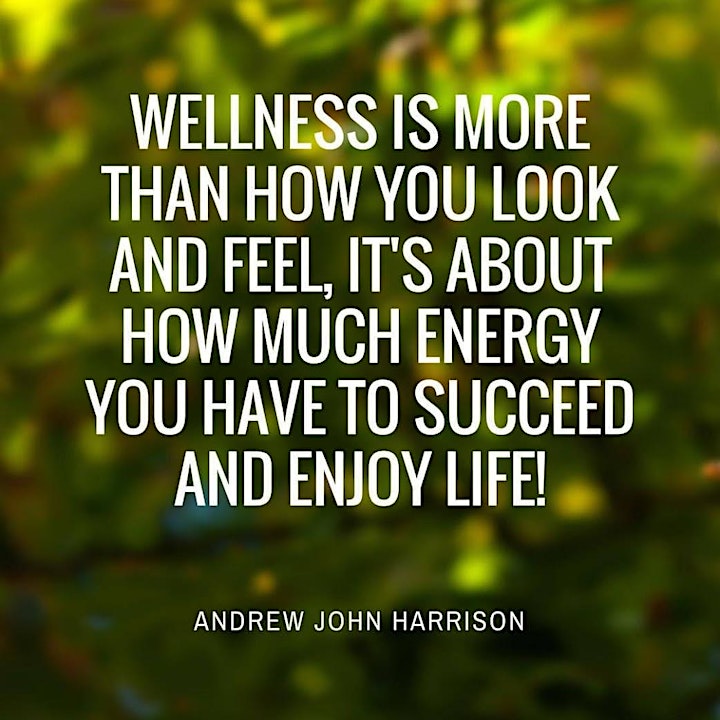 Register now and take charge of your health!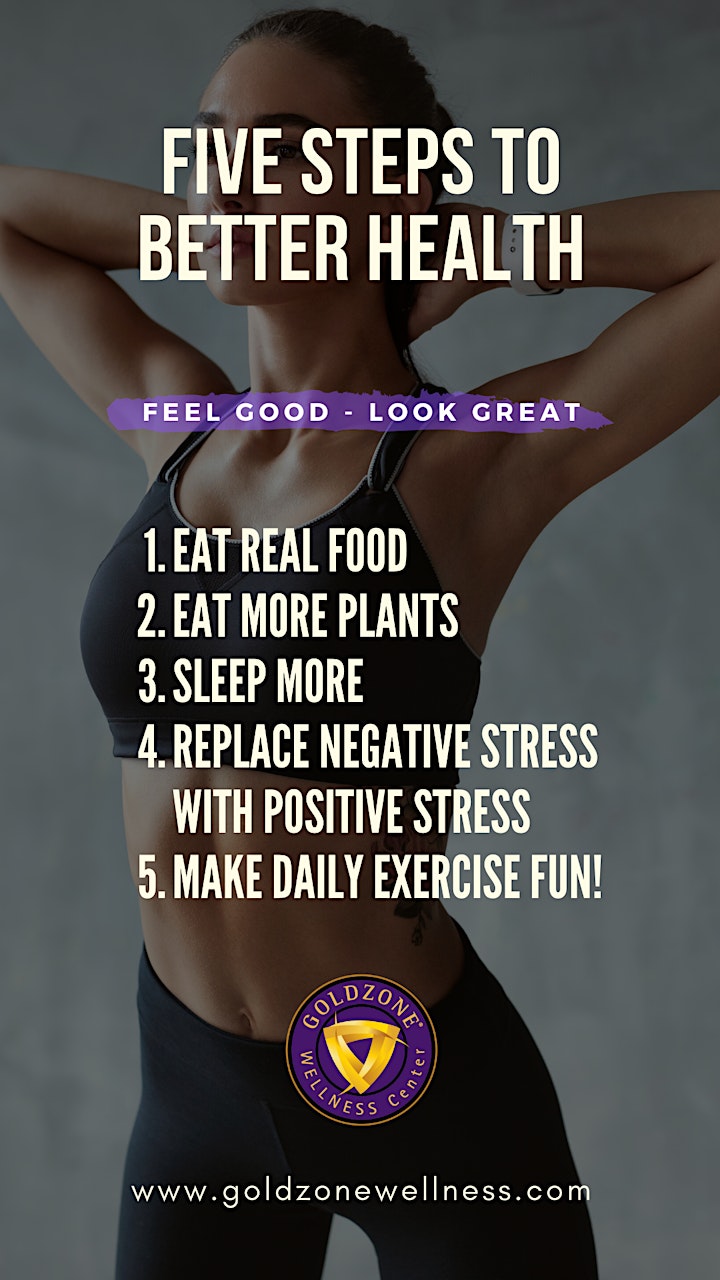 FAQs
Are there minimum age requirements to enter the event?
What are my parking options for the event?
Limited free parking is available on a first-come, first-served basis.
What can I bring into the event?
We provide you with a workbook, materials, lunch, and refreshments. There is no need to bring anything with you!
How can I contact the organizer with any questions?
What's the refund policy?
Do I have to bring my printed ticket to the event?
You can show the registration staff your printed ticket or a copy on your mobile device.
Can I update my registration information?
Is my registration fee or ticket transferable?
Is it ok if the name on my ticket or registration doesn't match the person who attends?
Sure! Just let us know in advance.
Can we register and make payment via bank transfer?
We love your seminar and would like to sponsor it, who do we contact?
Great! We would love to discuss sponsorship opportunities. Contact us here.
We look forward to seeing you soon!

SEMINAR SPONSORS:
This seminar is proudly sponsored by:
Aurume Ventures Pte. Ltd.
Goldzone Wellness Center Pte. Ltd.
Goldzone Medical Clinic Pte. Ltd.
Global Leadership Systems Pte. Ltd.

Register today and take charge of your health!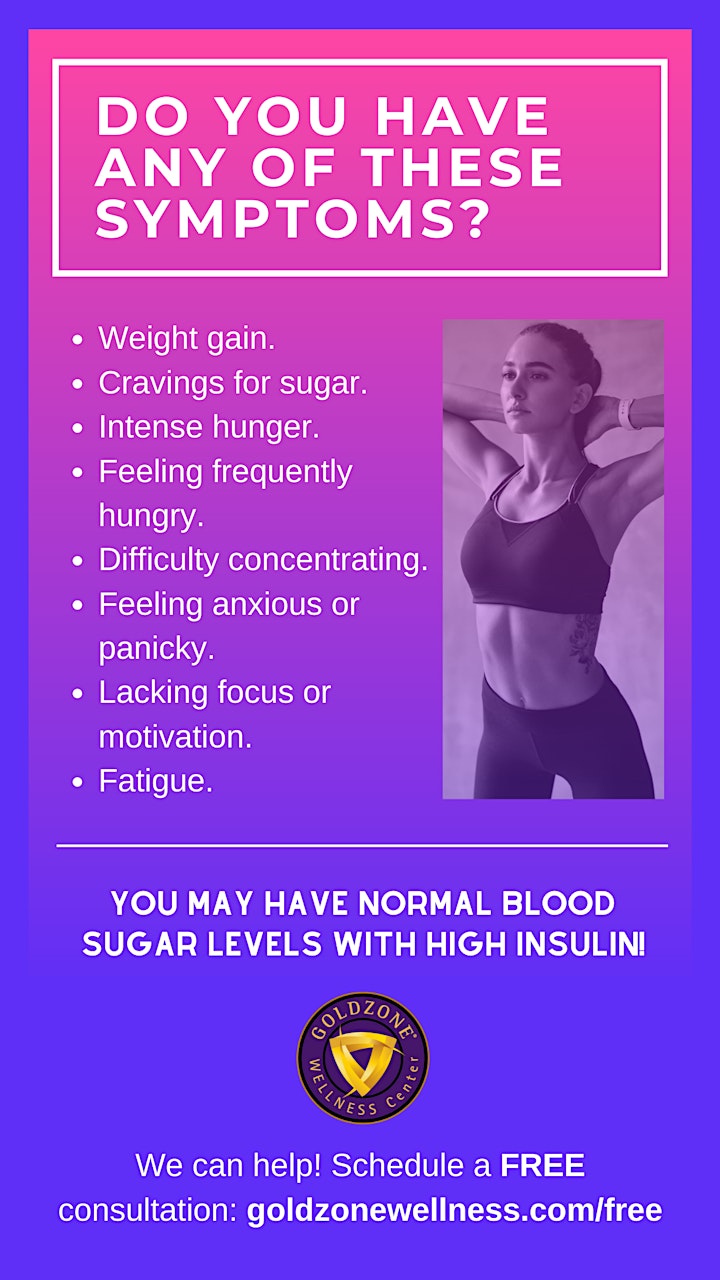 Organiser of Take Charge of Your Health: One-Day Seminar
We specialize in helping entrepreneurs, business owners, leaders, executives, and professionals to get more done in less time, tap into the new hyper-growth industries and opportunities of the future, and succeed more and fail less.

Singapore Leadership Systems Pte. Ltd. is the exclusive licensee for Goldzone Programs and Services within the territory of Singapore.
#goldzone #andrewjohnharrison #goldzoneaccelerator #goldzoneleadership #leadership #conscious #dream #professionaldevelopment #capital #results #liveyourdream #extraordinary