Event Information
Refund policy
Refunds up to 7 days before event
Eventbrite's fee is nonrefundable.
What is it like to take over a 125-year-old Taoist effigy-making shop?
About this event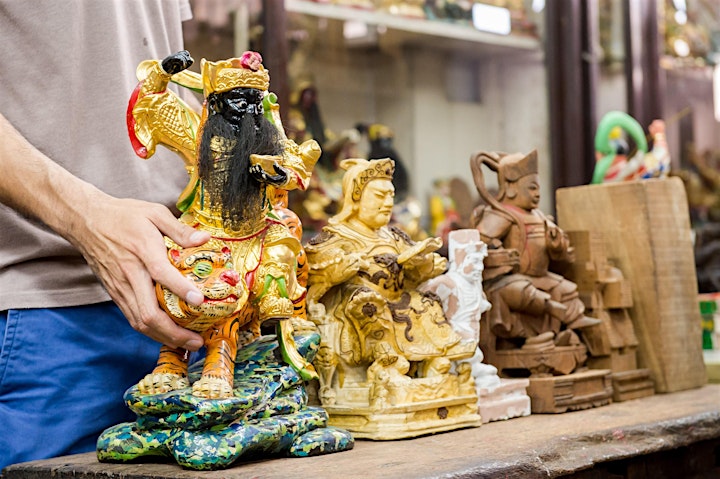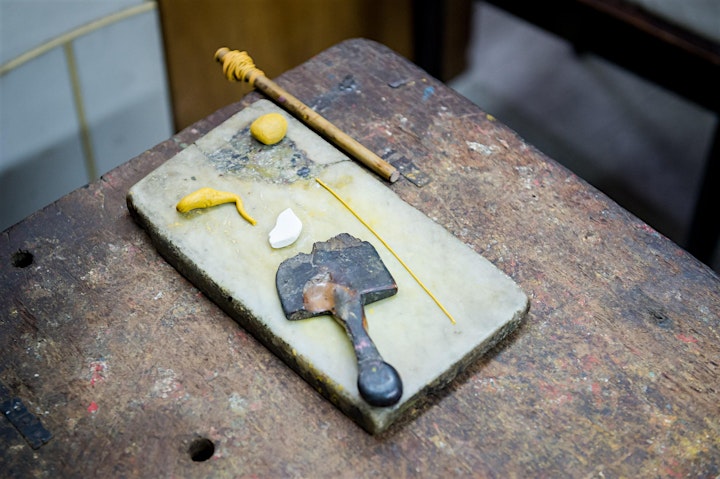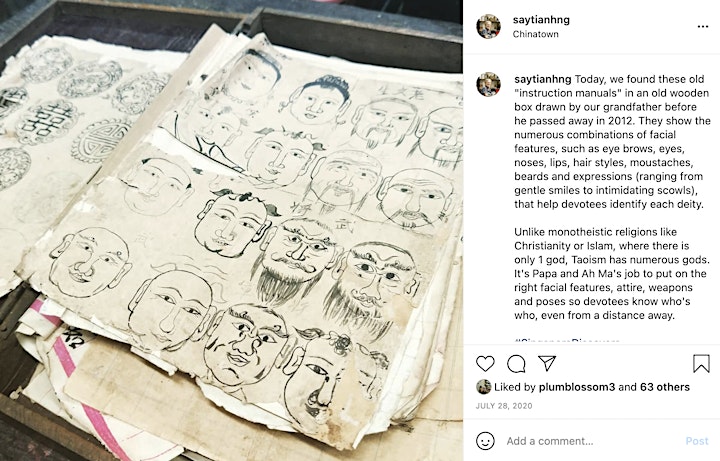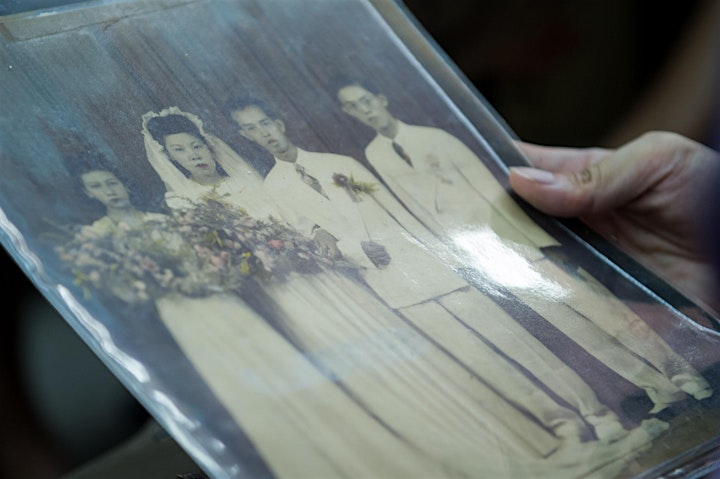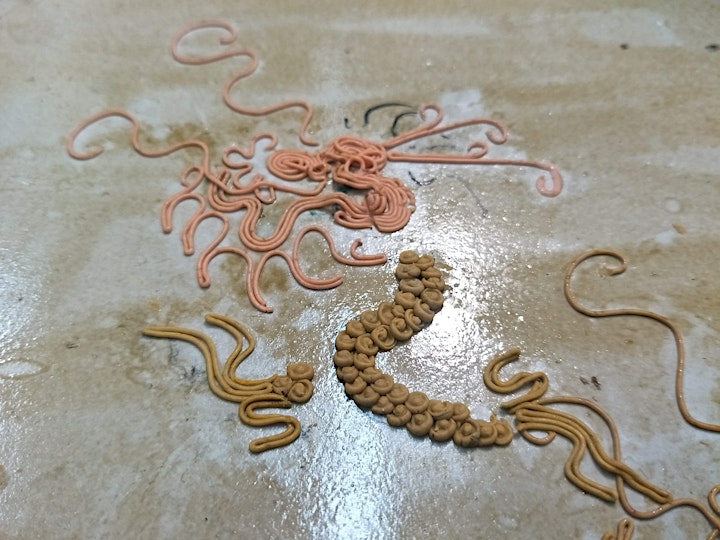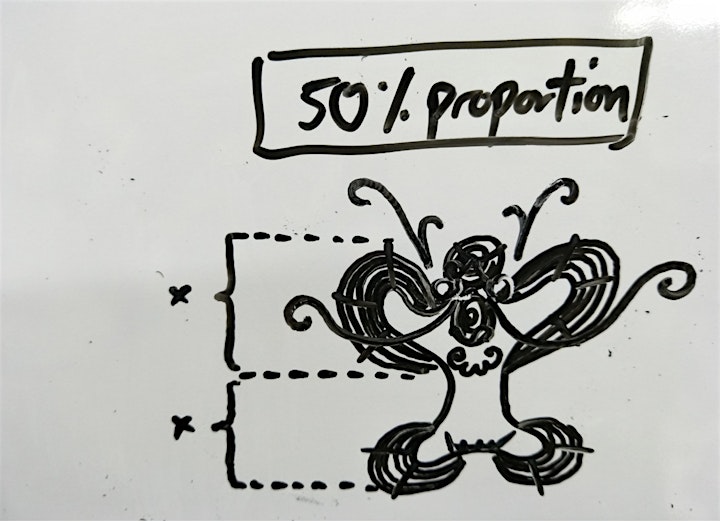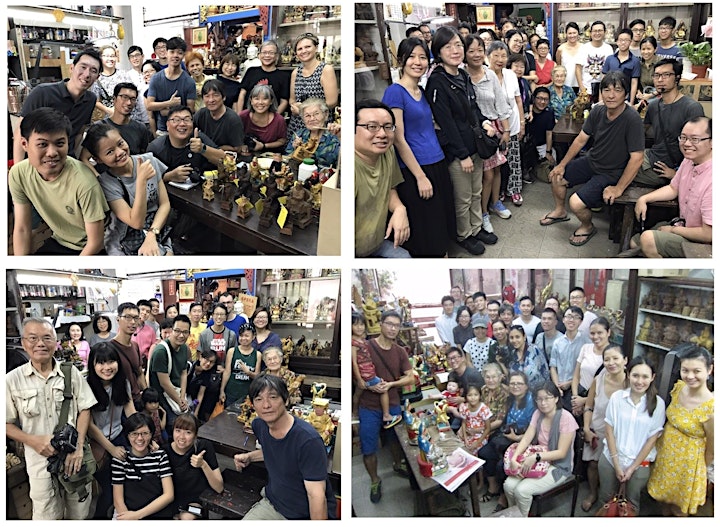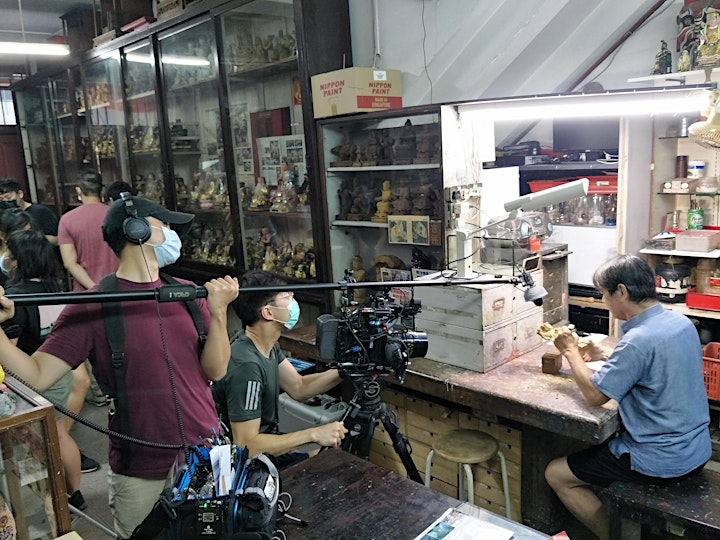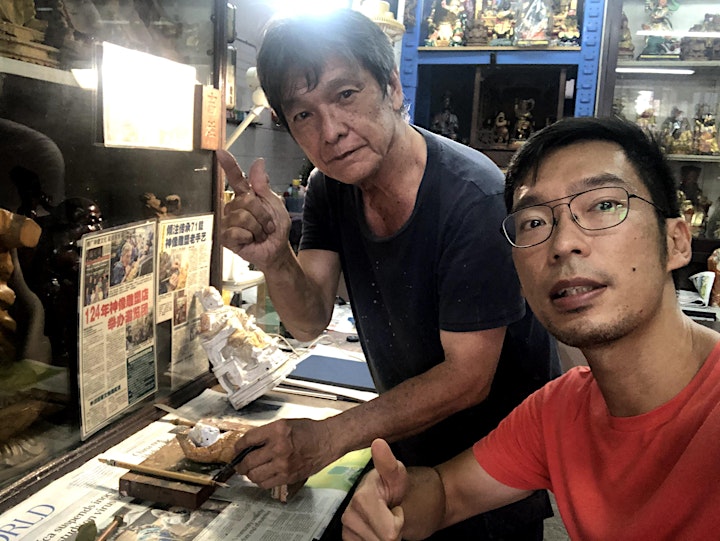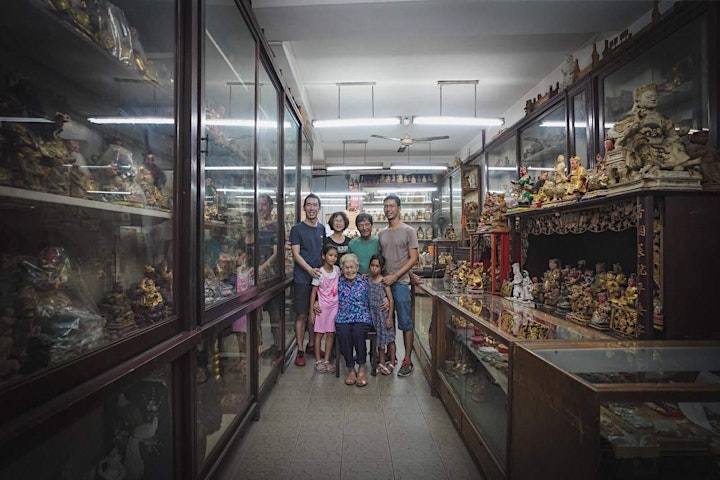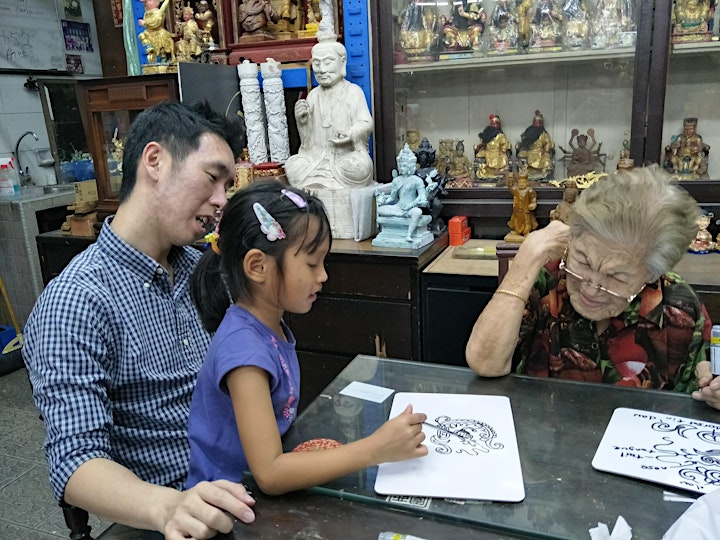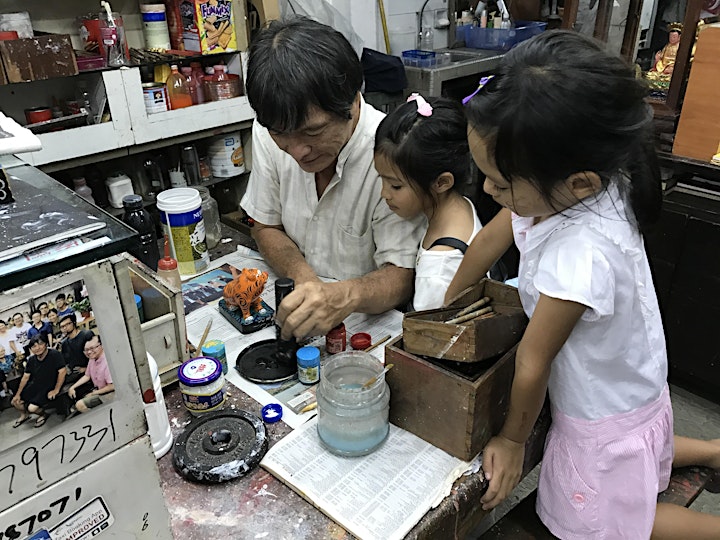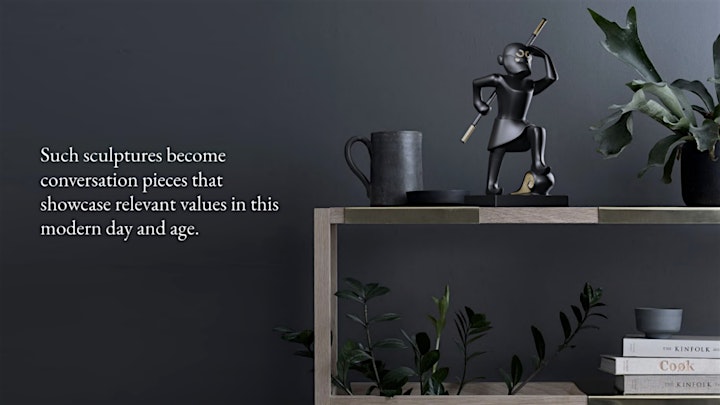 Hi, I'm Tze Yong, and I'm the 4th generation of the family that runs Say Tian Hng, a Taoist effigy-making shop in Singapore established in 1896.
Tucked away amid skyscrapers, we use centuries-old methods to make wooden statues of deities in the Taoist pantheon, comprising monks and magistrates, boys and beasts, warlords and maidens. Every deity is an epic story, an embodiment of a timeless value. They are portals into the depths of Chinese culture.
Recently, my brother and I started taking over the reins from my 90-year-old grandma and 69-year-old father, learning the centuries-old techniques with 21st-century butter fingers.
Once a week, we trade pens for bamboo sticks and keyboards for wooden blocks.
We learn how to use dough thread made with a secret family recipe to create stamp-size motifs of dragons, chrysanthemums, and castles.
We learn to paint eyebrows (there are more than a dozen types!), mix pigments to get the right skin tones of different deities, and fashion puffy, life-like beards.
We spend hours painting and repainting eyes the size of rice grains, realising (to our dismay!) how minute changes in curvature and orientation mean the difference between disaster and perfection.
At the same time, we are trying to bring new technology into the mix to reinvent the business for new customer segments.
Our journey has barely begun and our skills remain dismal, but we've already learnt much.
Probably most important is the realisation that what we are learning isn't relevant only to our grandmother's shop.
The craftsman's life and work holds much wisdom and truths for modern life.
The ancient Greeks recognised that it was the emergence of craft that marked the birth of civilised man.
With its loss today, we are perhaps also losing civility.
In this talk, I will give a brief overview of our traditional craft, share about my growing up years in the shop, and what it is like to be a 21st century apprentice craftsman.
I will also share our ideas for our 125-year-old startup, and a couple of nutty ideas for how 1st-world countries can help craftsmen thrive.
I've opted to conduct this talk online, so we can also share and learn from guests overseas.
The talk is secular in nature and suitable for guests of all religions and races. No prior knowledge of Taoism is required.
The talk will proceed if there are at least 5 guests signed up. If the talk is cancelled, you will be notified 48h before the start time. If you don't receive any email 48h before the tour, the talk is proceeding :)
Hope to see you!
More info at www.saytianhng.com
Photo credit: Nicky Loh (www.nickyloh.com) and Joseph Nair (www.memphiswest.com)
Image credit: Sim Hao Jie and Edmund Zhang
Location
Refund policy
Refunds up to 7 days before event
Eventbrite's fee is nonrefundable.