Description
Special Deal: First 30 will get a Souvenir Token for Free. Just RSVP and turn up on the day to collect a coupon, after the event, you can redeem it for either a Gold Plated Bitcoin Souvenir Token / Ethereum or Litecoin! First 10 will be given Bitcoin, Next 10 will be Ethereum and final 10 will be Litecoin!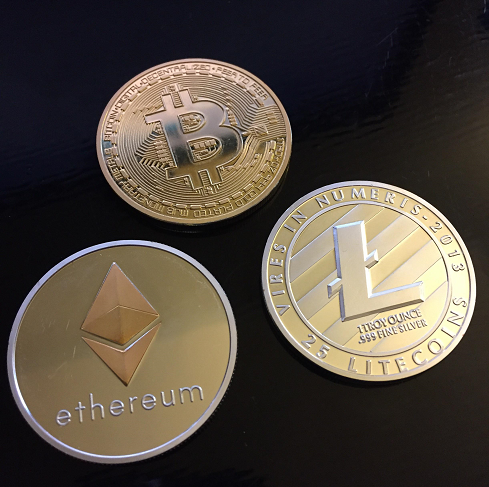 Free Snacks & Drinks for everyone who is here to join the Event! (:
Come on down to listen to great projects and network!
Talenta Presents: Project Usechain and Spokkz
Website: www.usechain.net and www.spokkz.com

Event Information
Date: 30th May 2018
Location: Suntec Convention Centre, Level 3 - Room 332
Start Time: 7pm
Agenda;
7pm to 7.30pm - Registration and Buffet
7.30pm to 8.00pm - Speech by CEO of Usechain, Henry Cao
8.00pm to 8.30pm - Speech by COO/CTO of Spokkz, Mr.S.Mohan
8.30pm to 9.00pm - End of Event and Networking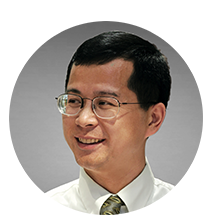 Professor Henry Cao - Finance Professor at Cheung Kong Graduate School of Business, Head of the Department of Finance, Founder of the first Finance MBA program in China, Member of the Finance Society of America, taught at the University of California at Berkeley, the University of North Carolina, Chapel Hill, admitted to the USTC gifted class when he was 13 years old, Yale University/ UCLA PhDs.
ABOUT USECHAIN
Usechain is the first mirror identity blockchain, with ID-Enabled Consensus, ID-Enabled Security, and ID-Enabled Privacy. It introduces a brand-new consensus mechanism, Randomized Proof of Work to optimally balance high performance and strong security, and apply multi-level authentication and encryption mechanism, Zero Proof, Identity Virtual Machine (IVM), Identity Network Sharding (INS), Identity Transaction Sharding (ITS), Enhanced Smart Contract, and other innovative technologies to create a new generation of Blockchain, leading Blockchain 3.0.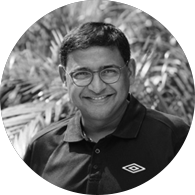 Mr. S. Mohan, 53, co-founder of Spuul, has extensive experience in the startup space and in guiding them to success. Having co-founded 5 different companies, Mr. Mohan is an accomplished serial entrepreneur. The most prominent of his triumphs are Accellion, a US-based enterprise file sharing platform provider, Buuuk, a Singapore-based app development firm, and presently Spuul, a video content sharing platform. Mr. Mohan, currently COO/CTO of Spuul, co-founded it in 2013 with Mr. S. Subaiah, an experienced banker and Mr. S. Iyer, who was the Co-Founder of Sony Entertainment Television India and has extensive connections in the media industry. Spuul had US$15 million in revenue, and 52 million users at the end of FY2018. It uses a freemium content sharing model and has a unique value proposition in distributing video content to audiences worldwide. Though it has competitors in similar fields, none have the depth and breadth of content that Spuul provides its users. With the depth of his experience, Spuul is in good hands, with Mr. S. Mohan at the helm of operations.
ABOUT SPOKKZ

Spokkz is Spuul's attempt at increasing their catalog of offerings to their users. By capitalizing on blockchain technology, Spokkz is creating a secure platform that allows users to invest in video projects that interest them. In doing so, producers would more easily be able to garner funding from interested viewers. At the same time, Spokkz will partially invest in them and place the finished content on their platform. This method of crowdfunding isn't new, but it's been proven to be effective in lowering production risks while at the same time minimizing investment thresholds, as individual investments are small yet numerous. Some of the key content Spokkz is interested in funding to include Japanese Anime and Mixed Martial Arts. Spokkz has already started the process and is in discussions with major brands and franchise owners.
Spokkz tokens also enable the creation of an incentive system, where users are rewarded for completing tasks that contribute to the growth of the community. For example, users are encouraged to spread and review content currently available on the platform in exchange for token rewards. The end goal is for Spuul to increase their range of offerings, while at the same time incentivizing users to spread virality.
If successful, Spokkz will quickly catapult the value that Spuul's platform provides to their subscribers. By enabling user investment, content creation is ramped up, while the utility that the Spokkz token provides also increases user involvement and the size and vibrancy of Spuul's community.
Spokkz truly is the future of subscription-based content distribution.
This Event is Organized by;
Talenta
A professional management consulting company that provides one-stop solution to blockchain projects and crowdfunding campaigns.
Facebook: https://www.facebook.com/Talenta-220335275187960/
Instagram: https://www.instagram.com/talentagroup/
Youtube: https://www.youtube.com/channel/UC4CEIn3ZCTCk5YIcKIBsx-g?disable_polymer=true

Twitter: https://twitter.com/EdwardDu_SG

Telegram: https://t.me/TALENTA
Medium: https://medium.com/@talenta
Linkedin: https://www.linkedin.com/company/talentapteltd/
The Blockchain Hub
A visionary initiative
established to create a unified platform for blockchain experts, The Blockchain
Hub aims to foster more robust communication amongst industry voices,
facilitate dialog with institutional bodies as well as aid budding industry
actors in achieving international outreach, all of which can be done through
the synergy benefits of its ecosystem. With their ultimate aim of protecting
the general public through information outreach, the blockchain community can
also expect a slew of educational workshops by blockchain heavyweights in the
coming months following this soft opening.
Facebook: https://www.facebook.com/The-Blockchain-Hub-193916678077434/

Instagram: https://www.instagram.com/theblockchainhub/

Youtube: https://www.youtube.com/channel/UCkOCaNPhv6l7xevdoBIEoRw

Twitter: https://twitter.com/BlockchainHubSG

Telegram: https://t.me/THEBLOCKCHAINHUB

Medium: https://medium.com/@BlockchainHubSG

Linkedin: https://www.linkedin.com/company/the-blockchain-hub-singapore/