Tangled Neurons: Neurographic Art vs. Zentangle
About this event
Debbie New writes, "I should start this tale of two art methods with an honest disclaimer. This class almost didn't happen because both my business partners disliked ALL the names I had proposed, and both Neurographica and Zentangle are registered trademarks. Though, as practicing CZTs we are allowed to 'borrow' the Zentangle mark to describe the classes we teach, this marrying of techniques certainly stretches the boundaries of what is known as Zentangle-inspired art, and/or Neurographic Art for that matter. That said, I can understand my partners' reaction a little; I mean, I see how "Neurotic Art" sounds too similar to Erotic Art, but I still really like the sound of "Neurotic Neurons". Anyway, without getting too carried away, I now invite you to take a honeymoon journey into your very own inner world to learn to love and appreciate your own neurons.
This 2.5h class is taught from the perspective of a curious mind, who also happens to be a certified Zentangle teacher. It is meant for anyone who has an interest in both Art methods and even beginners with no art experience are welcome.
As Neurographic Art meets Zentangle in an abstract dance, a brief explanation of how both methods differ will also be provided, to aid you in your quest for happier neurons. It is ideal for people who want to experience both methods before pursuing formal introductions to either art method, with properly certified teachers.
All you need for this class are your traditional Dip Pen or Glass Dip Pen, Watercolour Paper of 300gsm or more, 2-3 jars of fountain pen or watercolour inks in colours that appeal to you, a black gel pen, and of course your very own neurons. Any accompanying Neuroticsm is, thankfully, optional.
After registration and payment, we will be in touch with you. A handout and further class details will be provided.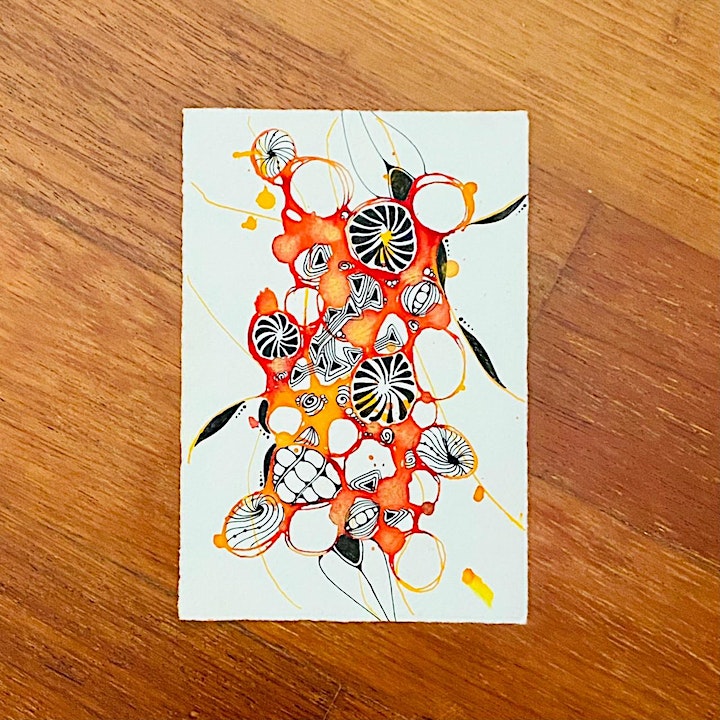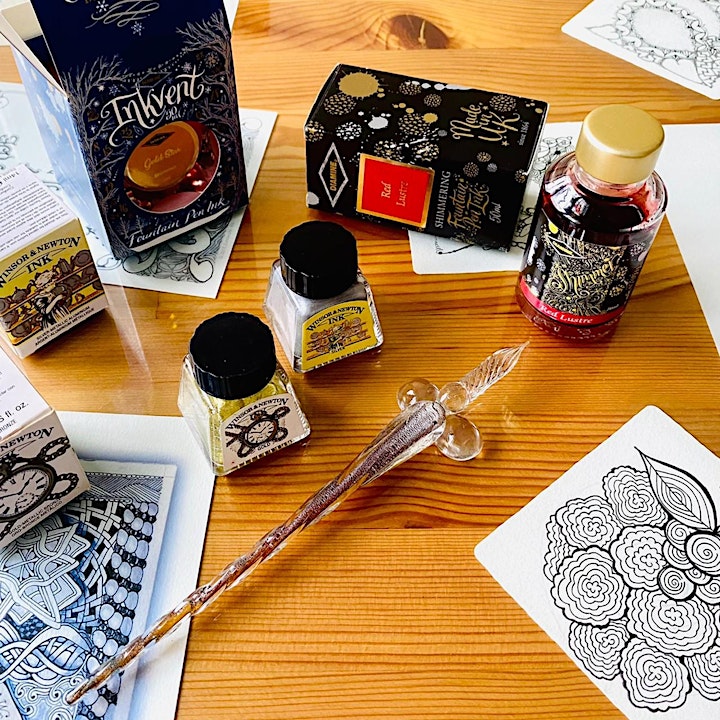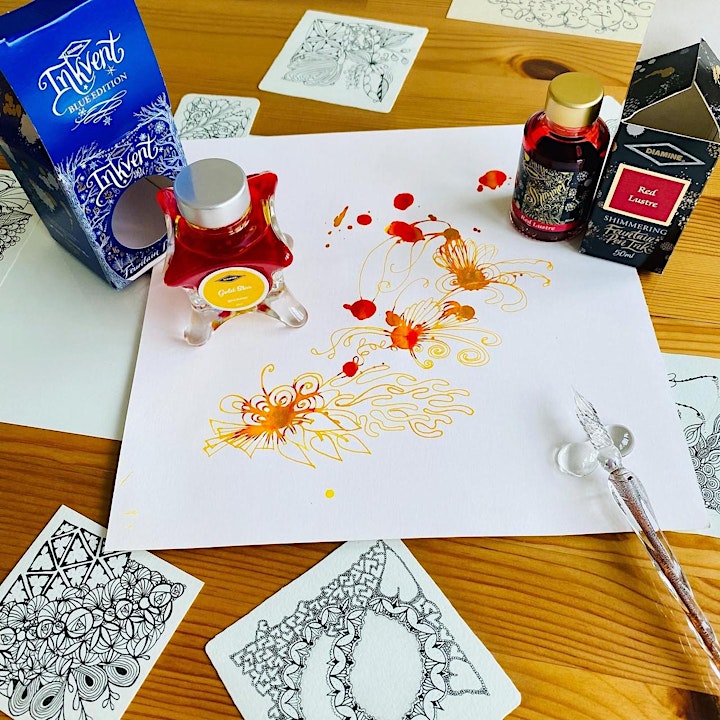 Date and time
Location
Refund policy
Organiser of Tangled Neurons: 12 December 2020