Description
INTERIM MANAGERS HAVE CHALLENGING TAX ISSUES !

The very nature of Interim Management means there are likely to be years of plenty and years of less. The uneven pattern of earning brings with it challenging tax issues !
And with the hard implementation of IR35, it is now more important than ever to plan your tax.
James Abbott, a Chartered Tax Adviser has been advising Interim Managers for 15 years and he shares his expertise on planning tax efficiently.
Learn :
about the advantage of tax breaks
about the tax traps to avoid
about IR35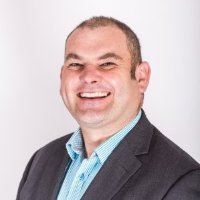 James Abbott hosts an evening about Tax Planning for Interims.
James will also talk about the implications of IR35.
If you are an Interim Manager you need to plan your tax - you need to be here !
SCHEDULE
Muster: 18:00
Presentation: 18:15 - 19:30
Drinks & Networking: 19:30 - 20:30
=> only 20 places - so please book early to avoid disappointment !