Description

ARE YOU READY TO TAKE ON A CHALLENGE LIKE NO OTHER?

Located in between the two beaches of Tanjong Beach and Palawan beach in Singapore's Sentosa, The 4th generation Team Challenge Hourglass (TCH) is one of Outdoor Adventures most significant innovation in our 20 years history. It is a 24 meter high challenge tower that comprises of a series of different challenges.
As the name suggests, the TCH offers an overwhelming experience for any team which would accept the challenge; on retrospect, It was safe to say, when the first team of participants cleared the obstacles and various challenges to the top on 20th February 2016, they were in awe of the marvelous and unique sea view offered only by the TCH, after which, they were treated to an exclusive and thrilling experience of a free fall (while safely attached to a flight line system, of course!) to the ground.
For the first time, the TCH will be opened up to public to challenge themselves individually, and as a TEAM.
Come on down on 9 September 2017 and join us for a morning of fun with your friends!
Click here to check out what to look out for at the Team Challenge Hourglass Challenge!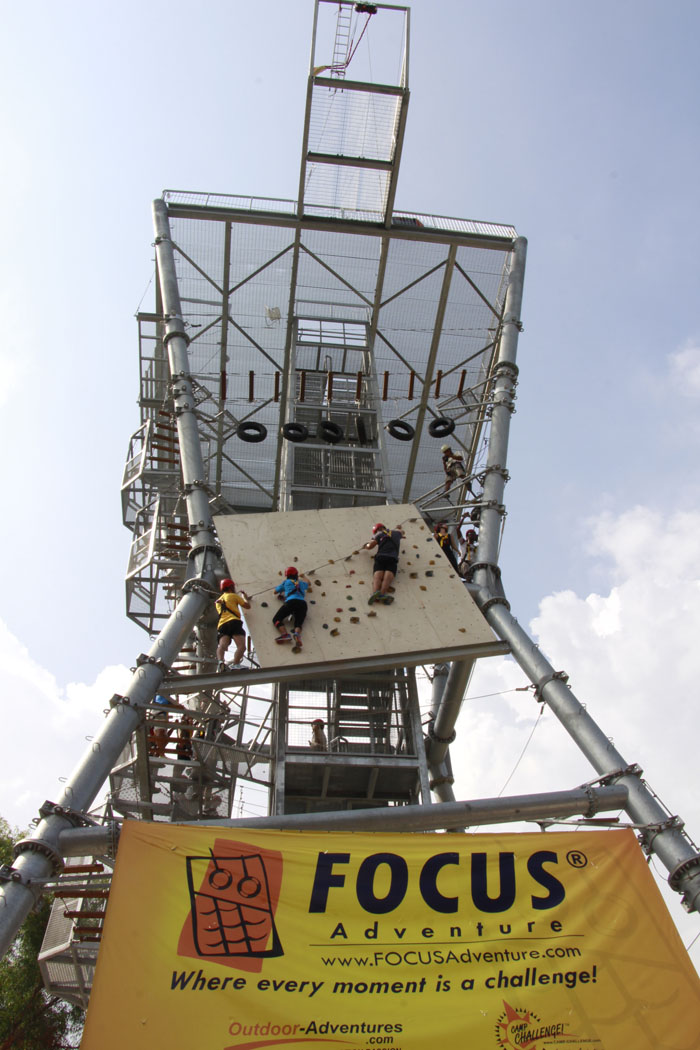 Date and Time
Location
Tanjong Learning Facility
112 Tanjong Beach Walk
Sentosa
Singapore 098945
Singapore
Refund Policy