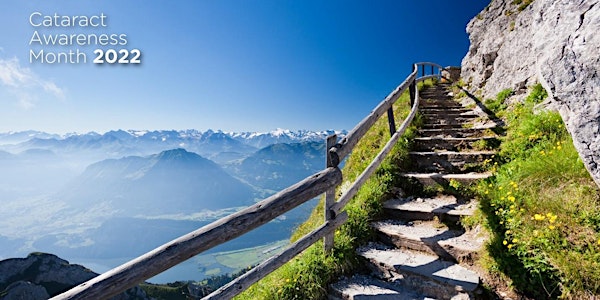 TEC Webinar | Eye Health Insights & Cataract Awareness
Our eyesight is how we experience the world. It is the most dominant of the five senses and plays a critical role in perception.
About this event
The Executive Centre (TEC) Community in Delhi and Gurgaon is excited to hold our next online webinar in collaboration with Johnson & Johnson Surgical Vision to raise awareness about cataract treatment and encouraging people at every age to take the single-most important step to protect their eyes – getting an eye exam.
June is dedicated to raising awareness for Cataracts, one of the most prevalent health conditions in existence, and the leading cause of preventable blindness worldwide.
There are 94 million people affected by cataracts worldwide yet many do not seek treatment primarily due to a lack of understanding around treatment options. Findings from the 2021 Johnson & Johnson Vision Global Eye Health Survey revealed that people may be risking unnecessary sight loss by delaying cataract treatment due to misbeliefs about the procedure.
Learning Outcomes of the session
Importance of Eye Health
Awareness about Cataract
Steps to protect our Eyes
The TEC Community is pleased to invite the eminent ophthalmic surgeon of NCR region Dr.Ajay Sharma for this webinar to educate the TEC Community, on cataract and general eye- health.
About the Speaker
Dr.Ajay Sharma is the founder & Chief Medical Director of Eye-Q Super speciality Eye Hospitals.
His philanthropist nature urged him to do something different and thereby Eye Q Vision Pvt Ltd came into existence.
Dr. Ajay Sharma with the vision and mission of giving eyecare to all including the common man at affordable cost at the level of tier II, tier III & IV cities started this chain of hospitals in 2007.
Eye-Q Speciality hospitals are presently operating 25 centers in North and West India.