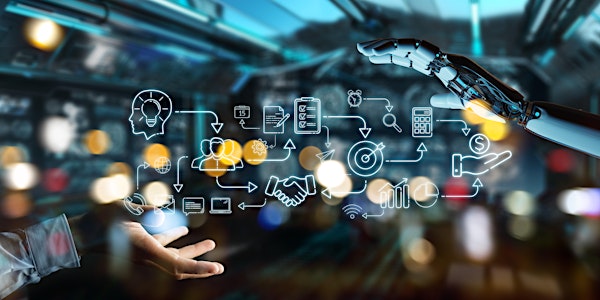 Technology and Innovation Forum 2022: Looking Ahead and Beyond
Singapore Standard Time 8.15 AM – 12.00 PM (GMT+08:00) Singapore Marriott Tang Plaza Hotel
When and where
Location
Singapore Marriott Tang Plaza Hotel 320 Orchard Road Singapore, 238865 Singapore
Refund Policy
Contact the organizer to request a refund.
About this event
Shaping the Future of a Smart Nation with Smart Technologies
Heralding the future of a truly digital organisation through transformational and enabling technologies
The transformative power of digital technology and its ability to elevate societies and create an interoperable and efficient ecosystem has been recognised by governments and businesses across the world.
Singapore, in particular, has been at the forefront of digital transformation, technology adoption, and innovation.
Singapore has claimed the top spot in KPMG's Global Ranking of leading technology hubs outside of Silicon Valley/San Francisco for the second year. Singapore's success is strongly driven by government-backed efforts and investment in building digital capabilities and digitising products and services.
As Singapore accelerates its Smart Nation efforts, technologies will only become more strategic assets and tools. Having a robust digital strategy in place will help the nation better harness the power of these enabling technologies.
Power of Transformative Technologies for Better Outcomes
Organisations continuously struggle to unlock the value of their data due to outdated legacy systems and limited analytics capabilities – being data-rich but insight poor.
And they often grapple with the associated, yet unnecessary, challenges of big data – high costs, poor data quality, and inconsistent data sources and formats – without experiencing any of the enticing benefits.
These organisations need a complete, integrated, and trusted view of all enterprise data. They should be able to access the data they need when they need it, and eliminate overlapping, redundant tools and systems.
The A - Game: Analytics and the Allure of Artificial Intelligence – Operationalising and Scaling A.I
For quite some time, AI has had an allure for improving processes, raising productivity, and making both top-and bottom-line impacts on organisations. Advances in data and analytics have enabled early adopters of AI globally across industries to grow beyond experiments and quick hits and provide examples for paths to success.
"Given that technology will advance, innovations emerge, businesses evolve and policies change, what steps should businesses take now?
OpenGov is pleased to invite you to our exclusive event aimed at imparting knowledge on how organisations can make better use of the transformative power of smart analytics, machine learning, and artificial intelligence for smarter policymaking reimagined service delivery and more efficient operations.
This session serves as a great peer-to-peer learning platform to gain insights and practical solutions to understand the value of these cutting-edge tools and technologies available to help practitioners identify emerging issues and intervene with smarter policies and a more accurate understanding of their impact and costs that makes a positive difference in the lives of the citizens and customers.
We will be discussing:
Designing and implementing a successful AI/Data-driven transformation in financial and public sector organisations
Developing a rule-based system to aid leaders in anticipating emerging strategic issues and preparing better
Making confident decisions, maximising value, faster outcomes, and open integration
Combining the benefits of every technology system in your organisation for model development and deployment
Conquering your analytics challenges – from experimental to mission-critical – with faster decisions in the cloud
Leveraging AI to innovate and advance services, with minimal risk and maximum return on investment
Discussing practical and real-world use cases for AI implementation, delivering case studies on the goals achieved, and lessons learned along the way
Best practices and case studies in advanced analytics, AI, and machine learning to provide citizens and customers with better benefits and services at a lower cost
Establishing a robust ESG program with a consistent set of policies and processes that ensures success
Who should be attending:
Chief Information Officers
Chief Innovation Officers
Chief Data Officers
Chief Data & Analytics Officers
Chief Digital Officers
Chief Technology Officers
Chief Transformation Officers
Directors/Heads - IT, Data, Artificial Intelligence, Digital, Infra, Innovation, Transformation