TELE-REHAB: CAN iFES BENEFIT NEUROLOGICAL CLIENTS' REHABILITATION OUTCOMES?
Welcome to 2021 series of FREE webinar on Tele-Rehab. This series is targeted at Rehab Physicians, PTs, OTs and Sports Science professional.
About this event
We at Premiers Medical Company strongly believe in sharing information. This session is FREE and we planning to organise regular webinars for YOU. If you are keen, please register with us for regular updates.
Below is our August 2021 Tele-Rehab Series: Can iFES benefit neurological client's rehabilitation outcomes? The International Presenter is Wendy Warfield, MSHA, OTR/L,Clinical Education Manager, Restorative Therapies at Baltimore, U.S.A. Wendy graduated from Elizabethtown College with a Bachelor's of Science in Occupational Therapy in 2003 and obtained her Master's in Healthcare Administration from the University of Maryland in 2013. She has 17 years of extensive clinical experience as an Occupational Therapist developing and implementing activity-based restorative therapy approaches for neurological populations for spinal cord injury and upper extremity rehabilitation. She has advanced FES training and has worked extensively with a range of handheld and motorized FES systems. In her current role as Clinical Education Manager, she collaborate with clinicians around the world, facilitating best practice in the use of FES systems to improve rehabilitative and physical health outcomes of a wide range of patient populations.
Do register for this free webinar NOW.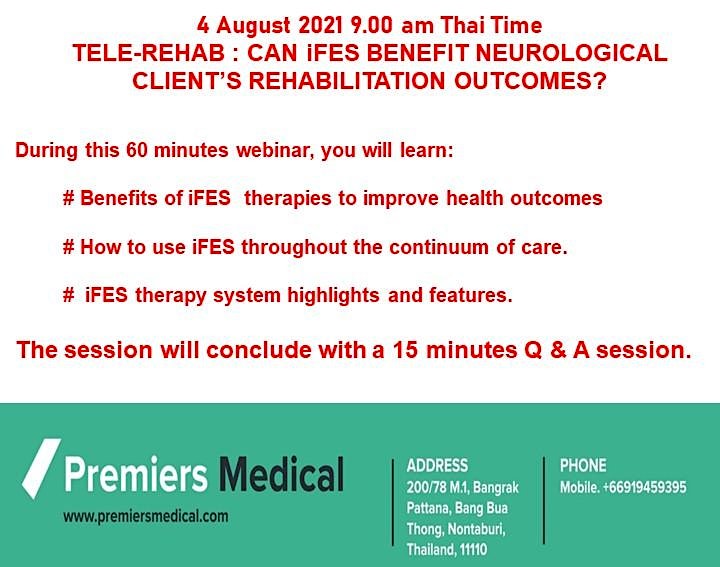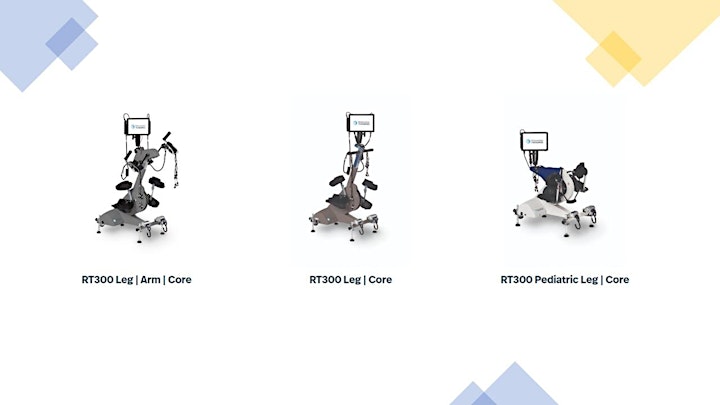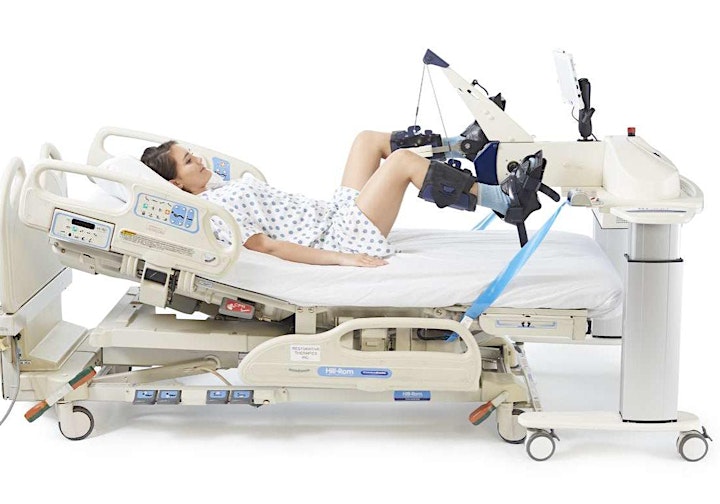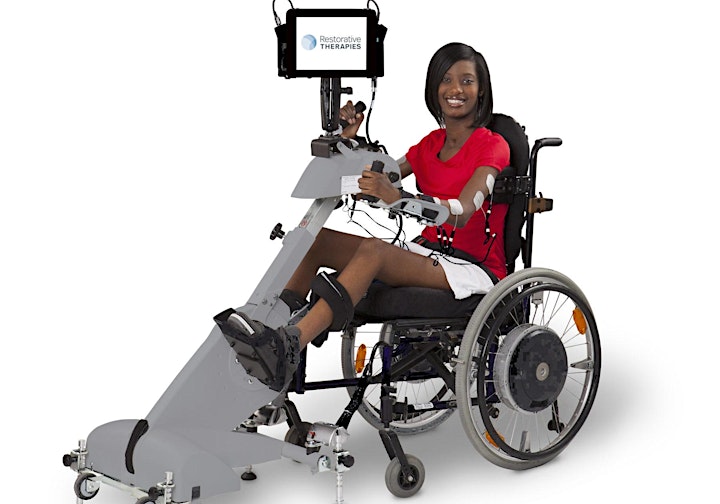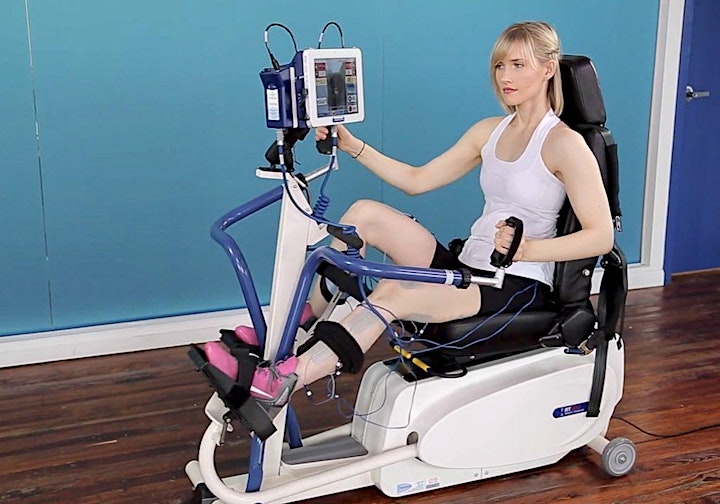 Organiser of TELE-REHAB: CAN iFES BENEFIT NEUROLOGICAL CLIENTS' REHABILITATION OUTCOMES?
Premiers Learning Plus (PLP) is the educational arm of Premiers Medical Co Ltd. Started in July 2020, PLP organises learning activities (webinars, on-site talks cum demo and other activities) to update rehabilitation physician and rehabilitation professionals. Please contact Dr Bala S Rajaratnam on +66 613102368 if you like to work with PLP on joint projects.