Temasek Polytechnic InfoTech Day 2018 (Tech Seminars and Project Showcase)
Description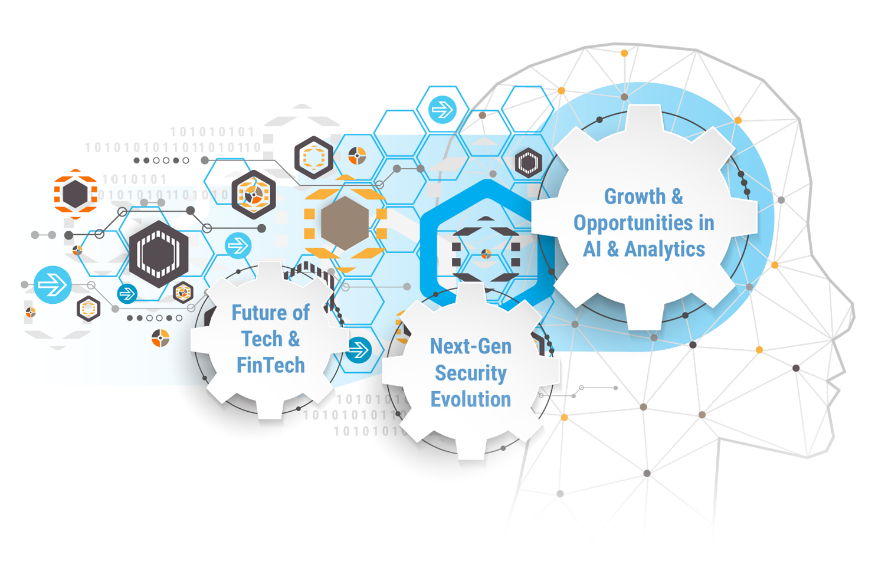 Digital innovations are disrupting and transforming our businesses and lives at a pace that is unprecedented in the history of mankind. They are revolutionising the way we work, the services we offer and how we engage with one another.
Hear from our partners and experts on how they are riding the waves of change and embracing digital innovations to create new and exciting opportunities.
Prospective employers will also be looking to connect with graduating students seeking employment.
Join us for this exciting event to learn more about Digital Innovations and Transformation. There is no participation fee. Register fast as seats are limited!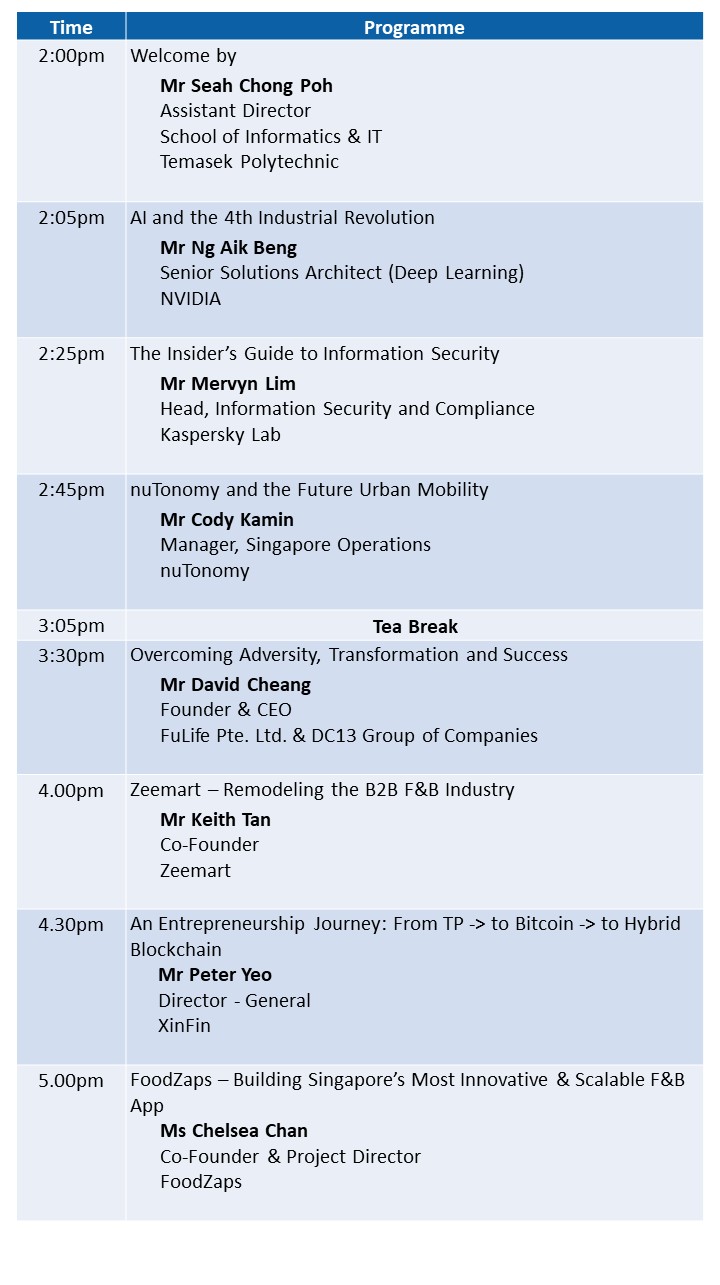 Please email iit@tp.edu.sg if you have any queries.